Tiger Watch
PGA Championship 2022: Tiger Woods calls out Scott Van Pelt for fashion faux pas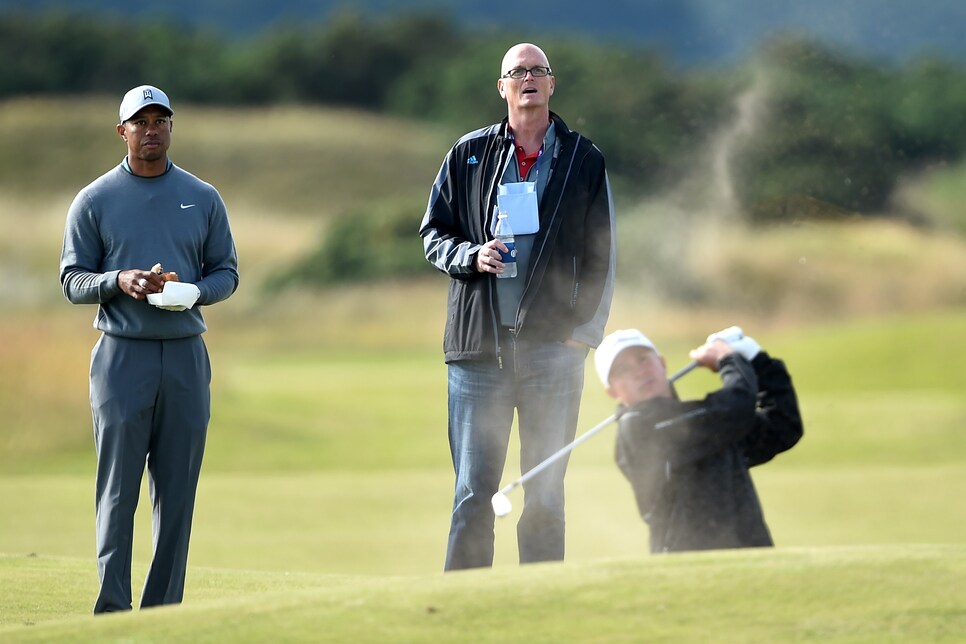 It's been a big week for Tiger Woods.
The golf legend gritted and grinded (and add another -ed verb) to make the PGA cut on Friday with a one-under 69 at Southern Hills. On a week that made Dustin Johnson and Scottie Scheffler look like mere mortals, Woods made shot after shot on the second-round back-nine to survive and advance into the weekend.
Banged up and still carrying on, Woods can't stop doing what needs to be done. This also includes calling out ESPN personalities when missing a belt loop.
With his shiny bald head, it would be easy to not notice a belt loop out of place for Scott Van Pelt, but Woods is no ordinary person.
Is this payback for SVP going after the great one on SportsCenter? Maybe.
We wouldn't put it past Tiger Woods to hold a friendly grudge for five years …