If You Say So
Bryson DeChambeau, who has won a U.S. Open and Ryder Cup, calls Greenbrier 58 the 'greatest moment' of career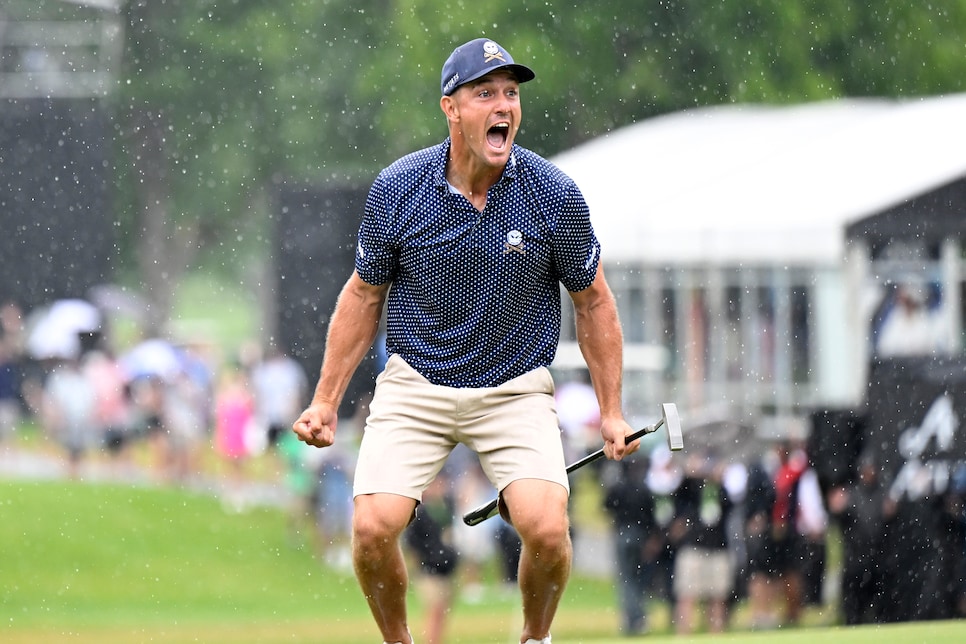 Bryson DeChambeau went ham, bro. On Sunday, during the third and final round of LIV Greenbrier, DeChambeau fired 13 birdies enroute to an astonishing 12-under 58. He capped off his incredible day with a birdie bomb on 18, delivering what was, at least outside of the boardroom, the best LIV Golf moment to date.
DeChambeau's 58 backed up a Saturday 61 and lifted him to his first individual LIV title. It was what DeChambeau said after his round, however, that raised eyebrows across golf:
Call him a prisoner of the moment or simply a Company Man™, but DeChambeau's soundbite is fascinating for a number of reasons. The biggest happens to be the most obvious: This was a regular-season win on an upstart tour that doesn't even qualify for Official World Golf Ranking points. In fact, DeChambeau dropped to 109th in the world rankings despite his landmark round.
So why did it mean that much to him? Why did it mean more than lapping the field at the 2020 U.S. Open in arguably the most dominant debut major victory since Tiger Woods' 1997 Masters? Why was it more important than helping the U.S. team to a double-digit dubyaat the 2021 Ryder Cup, especially after spending much of that year embroiled in a petty feud with teammate Brooks Koepka?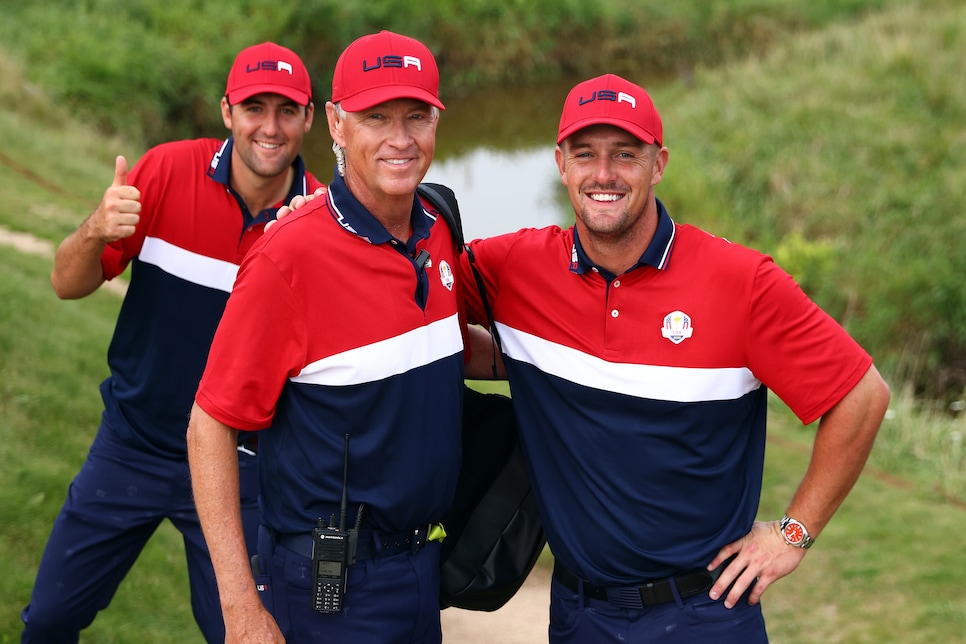 There are a lot of potential reasons. DeChambeau was an early defector to LIV Golf. He made a cringey pizza shop analogy on Fox News and got meme'd (again) when he walked eyeballs first into a gallery rope. He suffered through injury and underwent another physical transformation. That leaves a man with a lot to prove. Then last November, his father Jon DeChambeau passed away following a battle with kidney disease. That leaves a man with a lot to play for.
Maybe that's why Sunday's 58 tasted so sweet—redemption, vindication, validation. He won one for The Gipper. Maybe he'll feel a little different in the morning once the buzz wears off. Maybe he won't. If push came to shove, we'd take the U.S. Open trophy, but it's not our mantle.