Podcasts
Does the Ryder Cup need more edge?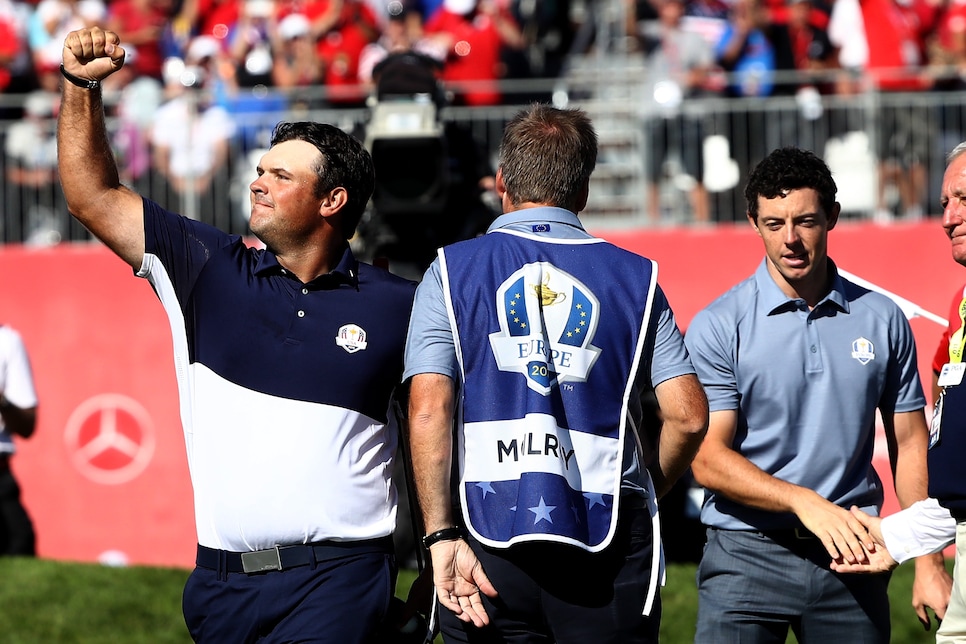 The Ryder Cup is, was, and always will be one of the premier events in golf, the kind that draws in diehards and casuals alike. A drop-what-you're-doing-and-find-the-remote affair. That is not up for debate.
What is up for debate, for those paying super-close attention, is whether or not the biennial team events has lost a little but of its edge of late. Over the last decade or so, it sure feels like it has due to a number of different factors.
Sure, there was a little bit of edge in 2014 at Gleneagles, though that was between U.S. captain Tom Watson and U.S. team member Phil Mickelson. Two years later we were gifted the Rory McIlroy-Patrick Reed duel, but a little of the sting came out of it when McIlroy was seen encouraging the American squad to celebrate and enjoy their victory. Great sportsmanship, yes, but not the kind you expect to see in a supposedly heated rivalry. As for 2018 and 2021, both were such large blowouts that they were never that compelling.
This competitive conundrum is not limited to golf, either. The end of NBA and NFL games often double as social-networking events, featuring jersey swaps, Instagram photo ops and "hey, let's tee it up this offseason" agreements. Where has all the hatred gone?
On this week's episode of The Loop podcast, we discuss why, and where, the hatred has left the building, particularly at the Ryder Cup. Plus, we break down what Justin Thomas has to do to get on the American team, why the European squad should be going old, not young, and our picks for this week's Wyndham Championship. Please, have a listen to the full episode below, and like and subscribe to The Loop wherever you get your podcasts.