And then there was one. The Open Championship represents the last chance to win a men's major in 2021, and it also will likely be the most difficult of the four to predict. That's because golf's oldest event returns to Royal St. George's, which was the scene for two of the most unlikely winners in the game's modern history: Darren Clarke in 2011 and Ben Curtis in 2003. Could we see another longshot winner in England this year? Perhaps, but these are the 13 safer picks (Odds via Westgate) we're putting our money on.
Reason to pick: Arguably the best player on the planet in 2021, his last major win came at the last Open held in England. No one loves ramming in long putts on slower greens than this guy and you're getting a favorite-level player at twice the odds of the actual favorite.
Cause for concern: Has opened with a 76 and a 77 in his last two starts, and those random big numbers were what held him back the past few years. But even when he goes off the rails, he's recovered nicely as evidenced by his top-20 finishes in those two events.
Reason to pick: It's hard not to auto-bet this guy at anything outside 12/1. Also, he's one of the few players in the field who can say he's contended at Royal St. George's before. DJ finished T-2 (with Phil Mickelson) behind Clarke in 2011.
Cause for concern: That runner-up included a 2-iron out of bounds on the par-5 14th hole during the final round so Johnson will have to overcome that bad memory. Much more importantly, he hasn't had a top-five finish since winning the Masters by five last November.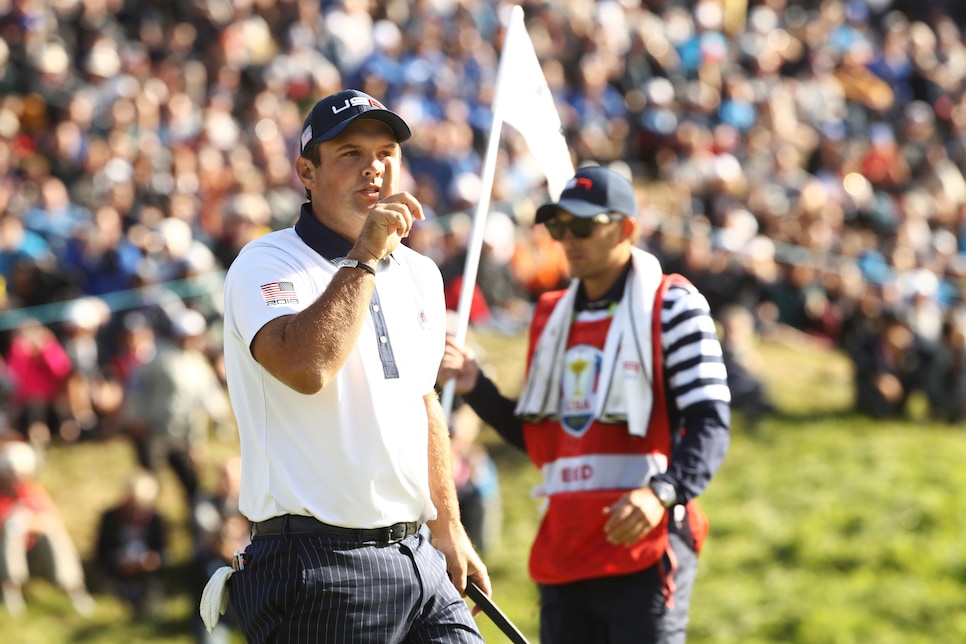 Jamie Squire/Getty Images
Reason to pick: Has played his best in the biggest events this year, and Royal St. George's firm, quirky fairways should put less of a premium on driving, which is the weakest part of Reed's game. At 40/1, this Masters champ seems like a steal—especially in a Ryder Cup year.
Cause for concern: Despite being known as a good wind player, Reed doesn't have the best Open track record with more missed cuts (two) than top-10s.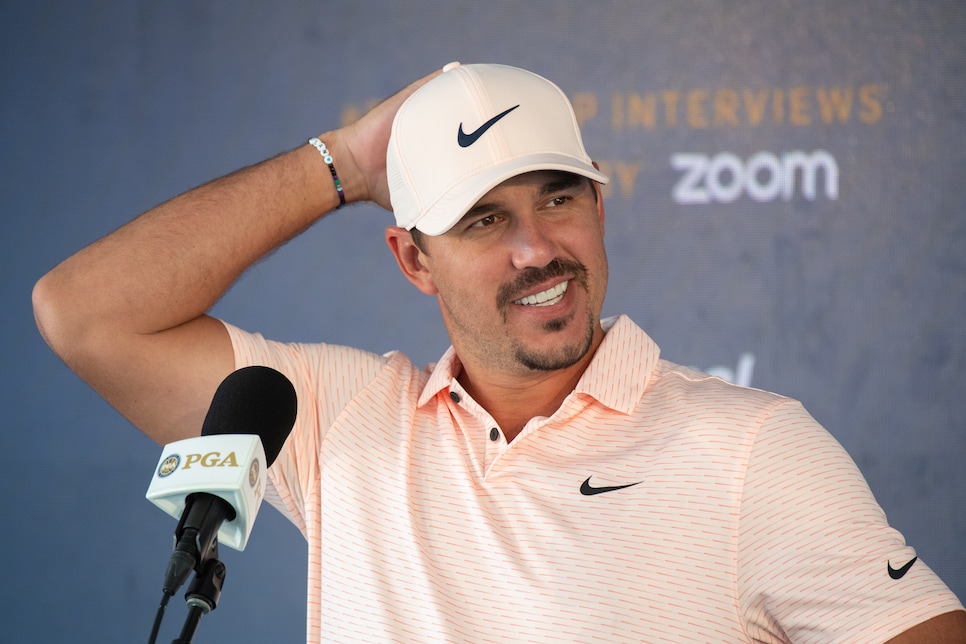 Montana Pritchard/PGA of America
Reason to pick: You've got to figure his recovering knee is better than it was two months ago. And he was still able to finish runner-up then at the PGA Championship.
Cause for concern: Koepka hasn't proven to be as invincible in final rounds as we thought, letting Sunday opportunities slip away at both the PGA and U.S. Open, as well as the 2019 U.S. Open at Pebble Beach. Regardless, he remains the best big-game hunter out there.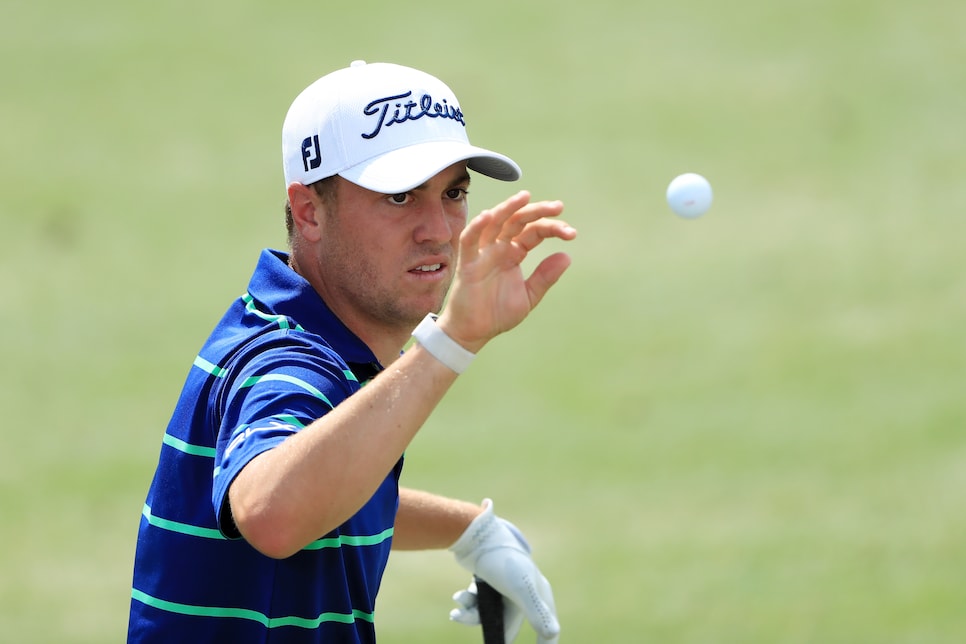 Reason to pick: The No. 3-ranked player in the world getting 25-to-1 odds? Yes, please.
Cause for concern: Of course, there's a reason for that as Thomas arrives in England without a top-10 in eight starts since winning the Players in March. Still, that's just too much value to pass up for a player of his caliber.
6. Xander Schauffele (20/1)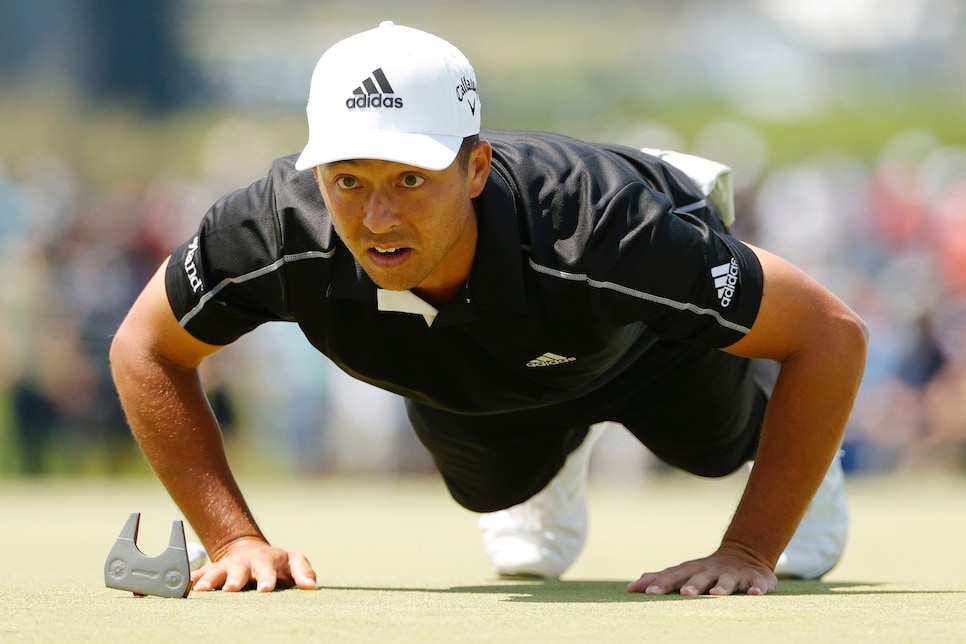 Reason to pick: This is the part where we rattle off how many top-10 finishes he has in his limited major starts. One second … OK, he's up to nine in 17 starts. Pretty darn good. He seems like he lives on the leader board during the biggest four events.
Cause for concern: He just doesn't live at the very top of those leader boards. At least, not yet. A new father, Jon Rahm, just won the U.S. Open, though, so maybe it's time for this newly married man to finally break through as well. Speaking of Rahm …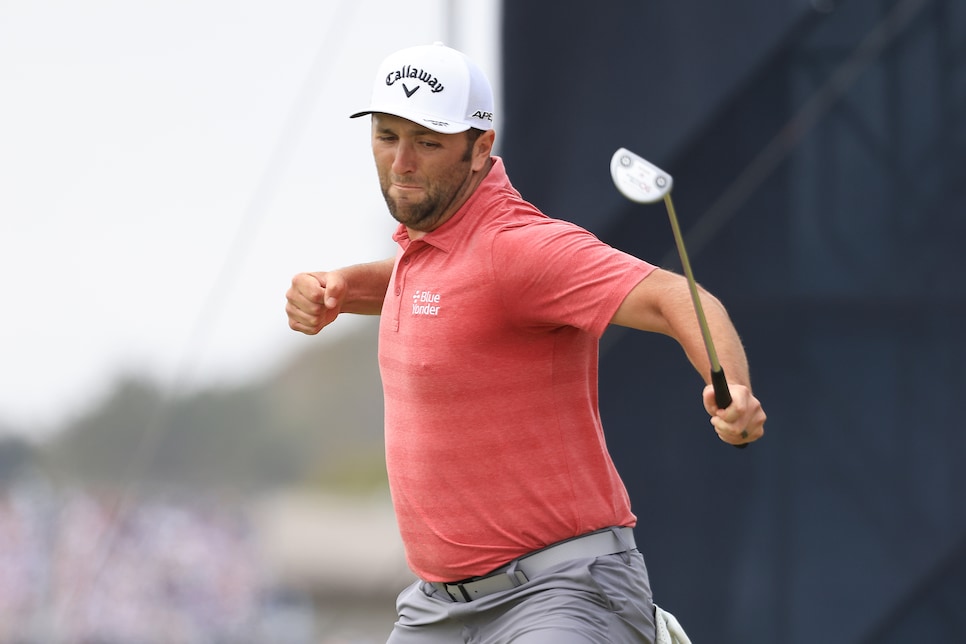 Reason to pick: Once again, the Spaniard is the pre-tournament favorite. And for good reason considering how the World No. 1 did in that role at the U.S. Open last month.
Cause for concern: This is the major Rahm has struggled in most having not recorded a top-10 yet. That being said, he's only made four starts at the Open, and he finished 11th in his last one at Royal Portrush in 2019.
8. Louis Oosthuizen (30/1)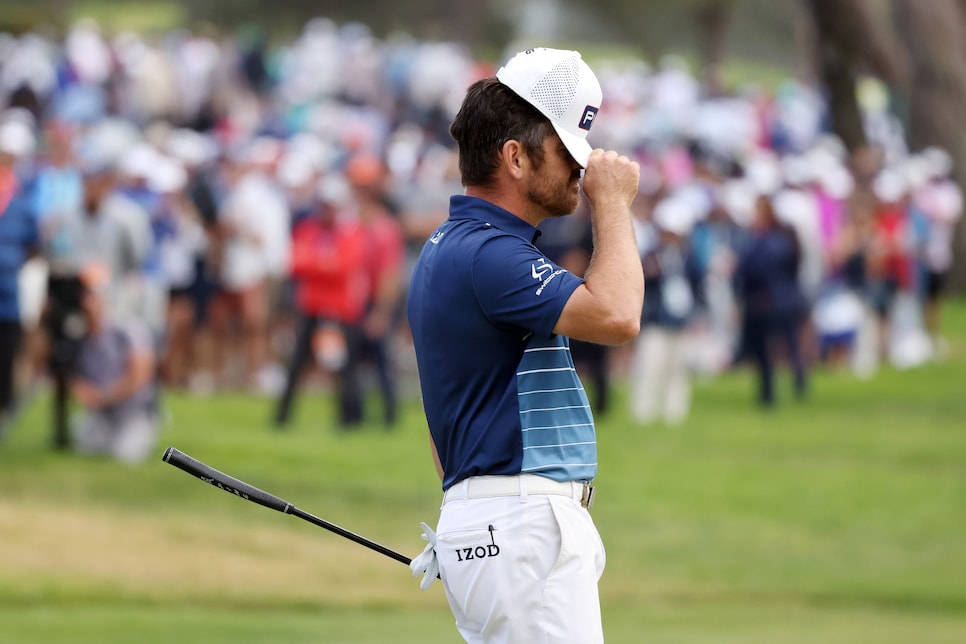 Reason to pick: The South African has finished runner-up in the past 17 major championships. OK, so that's a slight exaggeration, but he's been close to winning a bunch of times, including in PGA at Kiawah and U.S. Open at Torrey Pines.
Cause for concern: He's still stuck on one major win and it came 11 years ago. Also, he's finally being priced more fairly by sportsbooks.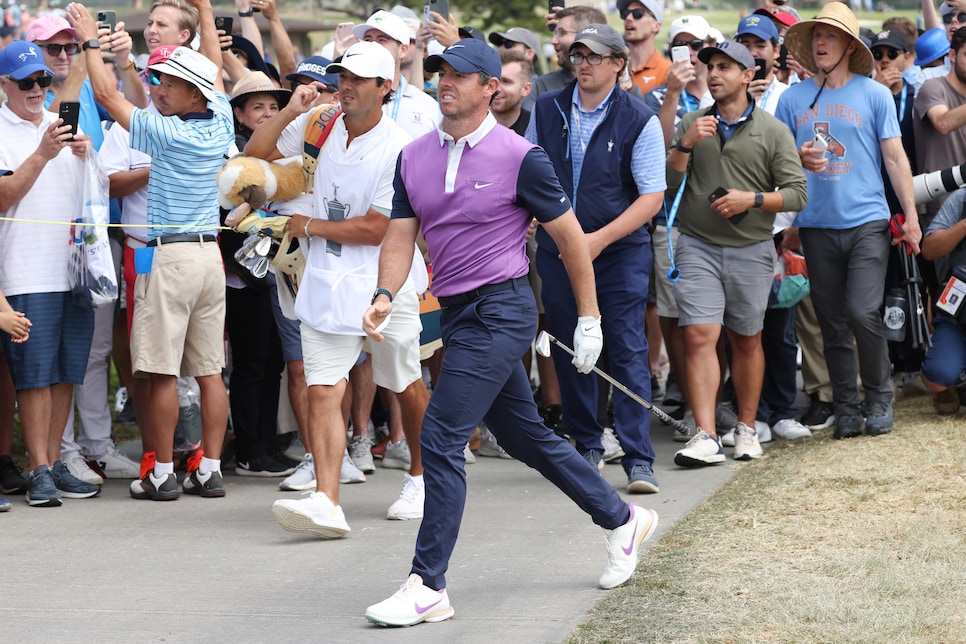 Reason to pick: It's crazy how much of a surprise it was to see McIlroy in serious contention on Sunday at the U.S. Open. That being said, the performance—despite the back-nine backup—was a positive sign his work with Pete Cowen is paying off.
Cause for concern: Seven years since a major win. Seven. Years. And yet he still gets favorite-level respect from the oddsmakers. It's almost criminal really. But we'll bite because he has to snap that drought at some point. Right?
10. Tyrrell Hatton (30/1)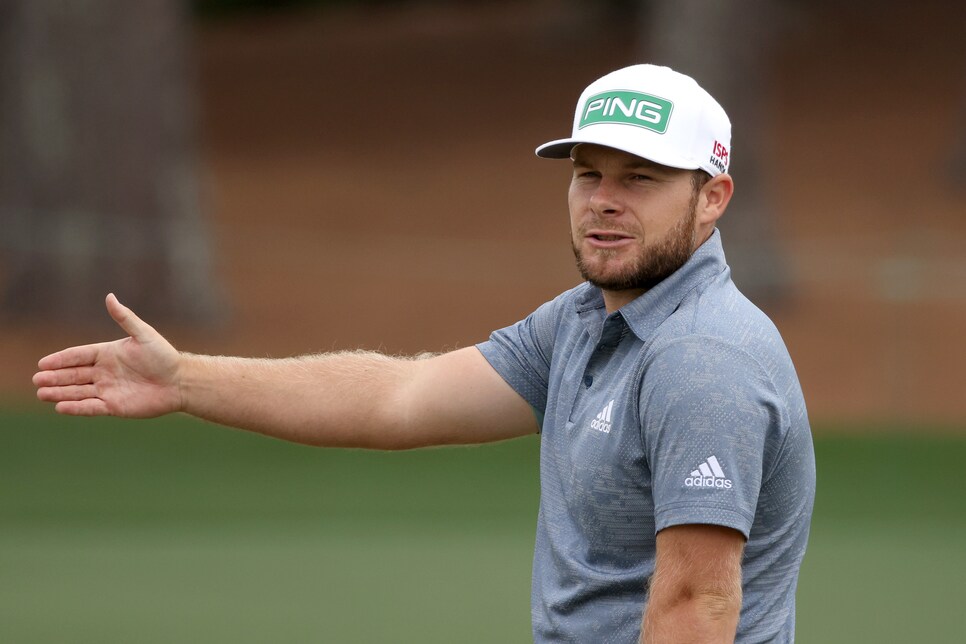 Reason to pick: This is mostly a value play since you're getting a top-10 player at near longshot prices. And after missing the cut in his first four Opens, he has a T-5 and a T-6 in his past four.
Cause for concern: Since five top-10s in majors from 2016-2019, it's been a struggle in the game's biggest events. Hatton has a T-18, a T-38 and four missed cuts in six starts.
11. Matt Fitzpatrick (50/1)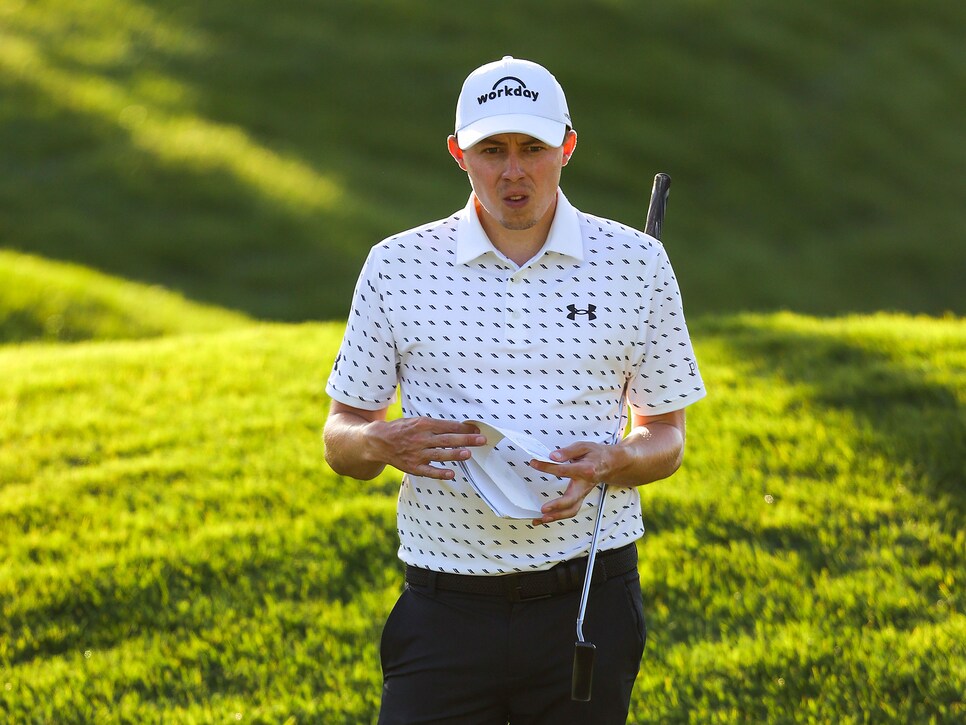 Reason to pick: Another Englishman sure to get a slight bump from playing on his home soil, the 26-year-old also seems to play his best on difficult setups. Considering only five golfers have finished under par the past two Opens at Royal St. George's, that bodes well for Fitz.
Cause for concern: Has yet to win in 2021 and has gone 21 starts in majors since recording his lone top-10 at the 2016 Masters. In other words, 50/1 isn't quite the steal you think.
12. Viktor Hovland (25/1)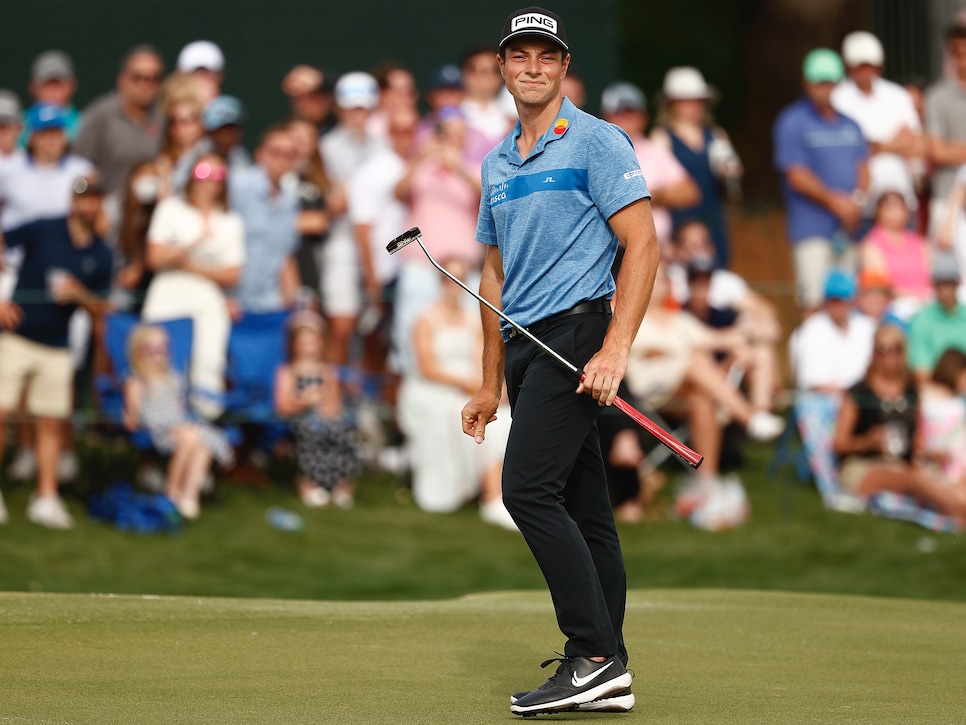 Reason to pick: Not loving his number, but certainly loving his prospects of becoming a major champ at some point. At 23, he's already a two-time PGA Tour winner and he just became the first Norwegian to win on the European Tour.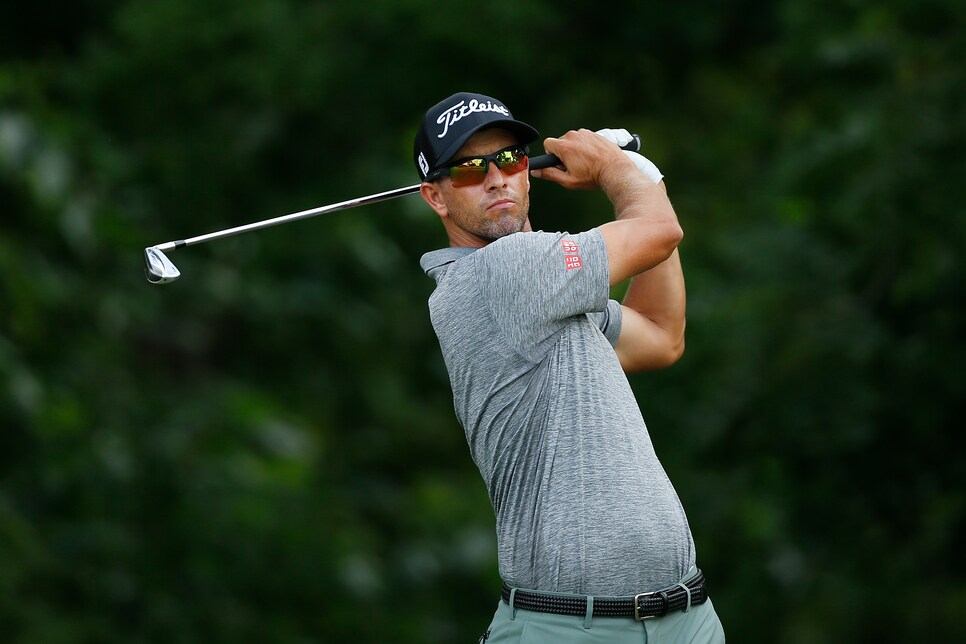 Reason to pick: OK, this is a bit of a longshot for someone who doesn't have anything better than a T-10 in 15 starts this season, but the Aussie just sounds so confident that he's not done winning big events. Throw in the slower greens of an Open, and crazier things have happened at Royal St. George's. You know, like Darren Clarke and Ben Curtis.
Cause for concern: Surprisingly, putting (19th in strokes gained) hasn't been the problem. It's been poor ball-striking (139th off the tee and 58th approach) that has held the 40-year-old back. With that golf swing? Now that's crazy.