The Loop
This may shock you to hear, but Bill Belichick wasn't thrilled about being asked if the Patriots are going to be sellers at the trade deadline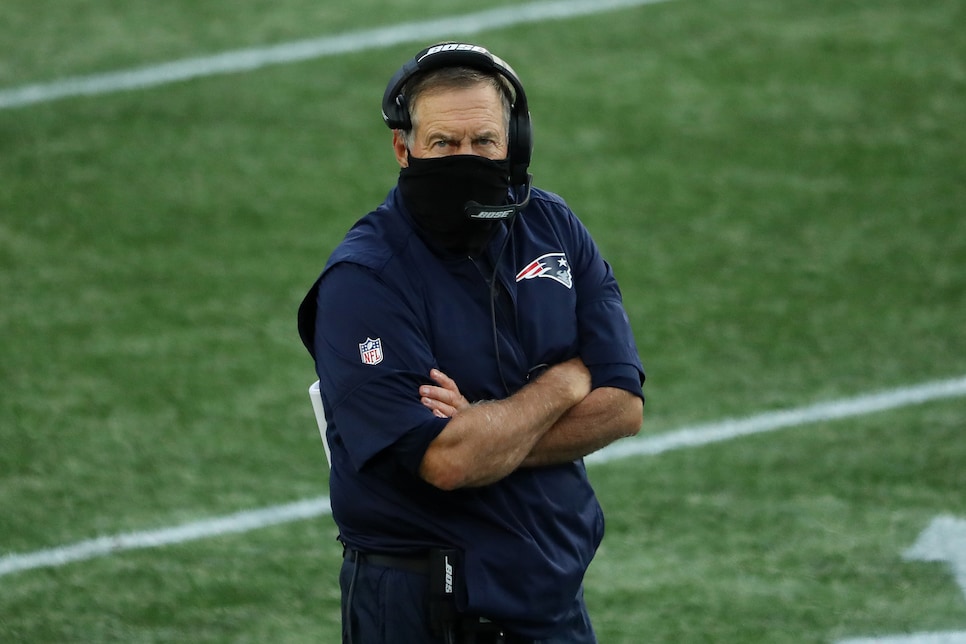 Honestly, it's tough to tell if or when Bill Belichick is pissed. For one, he isn't human, and anger is an inherently human trait, and two, if someone is always pissed, it's tough to tell when it's just another day or a terrible, no good, very bad one. That said, after years of analyzing every frayed thread of Belichick's homemade hoodies, we think we've picked up a tell or two from the Patriots' head coach. It's like a sixth sense, except instead of seeing dead people, we see a guy who was never alive in the first place. And today that innate sense—a gut feel, really—is telling us that Belichick was actually, truly, genuinely pissed when asked whether or not his 2-4 Pats would be sellers at the NFL trade deadline next week.
I guess as a reporter you have to ask. Hell, star cornerback Stephon Gilmore reportedly put his house on the market this week. That crosses the threshold of rumor into reality. But still, you can't possibly expect Belichick to answer. But this time, instead of just repeating some generic mantra over and over again like a broken Furby—see: "We're on to Cincinnati"—Belichick seasoned this juicy piece of steak with so much sarcasm that he rendered it practically inedible. There, folks, is your tell.
The Patriots are struggling. Cam Newton has been the post, not pre, MVP version of himself. They've been derailed by positive COVID tests. They just got hammered by a team that got HAMMERED by the Miami Dolphins. Conventional wisdom says Belichick has nothing left to prove, except for the fact that he quite clearly does. He needs to prove, at least according to talk sports radio, that he can win without Tom Brady, and the early returns aren't great. Is Belichick's verbose (by his mime-like standards) dismantling of another man's profession to said man's face a sign a cracks that is finally starting to show?
Almost definitely not, but hey, it's nice to dream.