News
Barack Obama AND George W. Bush recently joined the same golf club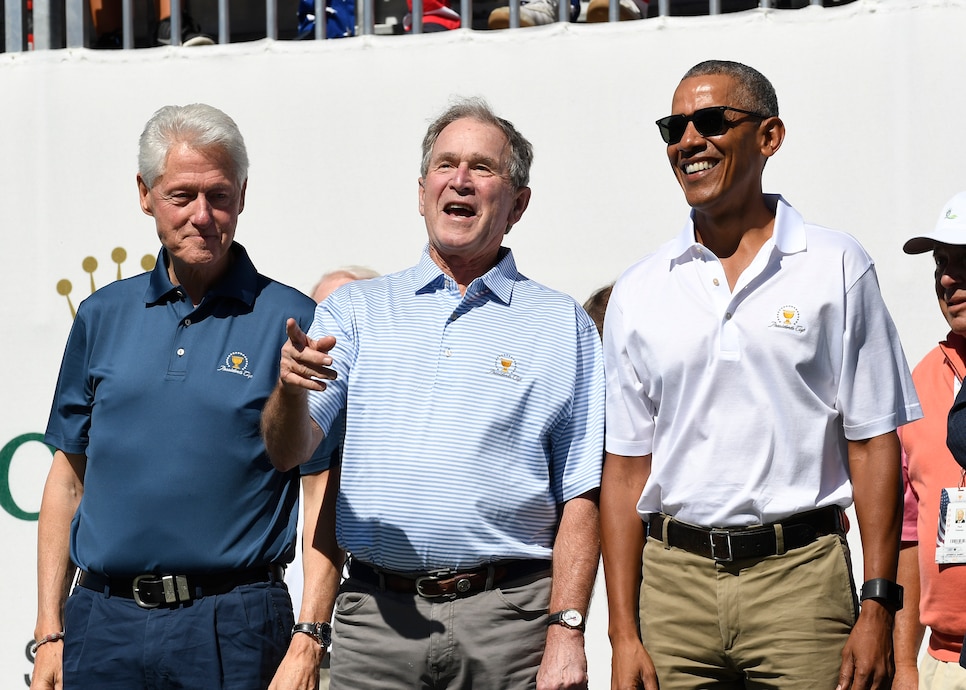 Houston Astros owner Jim Crane confirmed on Wednesday that former President Barack Obama played golf with Tiger Woods over the weekend at the Floridian. If anyone should know, it's Crane, who owns the private club in Palm City, Fla., and was a member of the star-studded foursome. But Crane also broke some news regarding two of his course's new members. And not just any two members. Two former Presidents.
"He's a new member and so is George W. [Bush], so I'm very neutral on the politics, so don't get me one way or the other," Crane says in a video shared by Fox 26's Mark Berman. "We invited 43 when he came here to throw out the first pitch, and then we invited Obama. So we've got both sides of the political spectrum covered."
Crane was referring to Bush throwing out the first pitch before the Astros took on the Dodgers in Game 5 of the World Series in October. Here's the video of the interview in which Crane also raves about the state of Tiger's golf game:
It had previously been reported that Obama joined two D.C.-area golf clubs, Robert Trent Jones Golf Club and Columbia Country Club, in his first year since leaving the White House. But it's always nice to have a winter spot to play.
Obama and Bush attended the opening ceremony of the Presidents Cup in September at Liberty National, along with another former President, Bill Clinton. President Donald Trump was on hand for that Sunday's trophy presentation, but the four Presidents have never played a round together. Considering two are now members at the same course, though, the logistics of that happening just got a little easier.