News
Presidents Cup 2017: For one day, three former U.S. Presidents were simply golf fans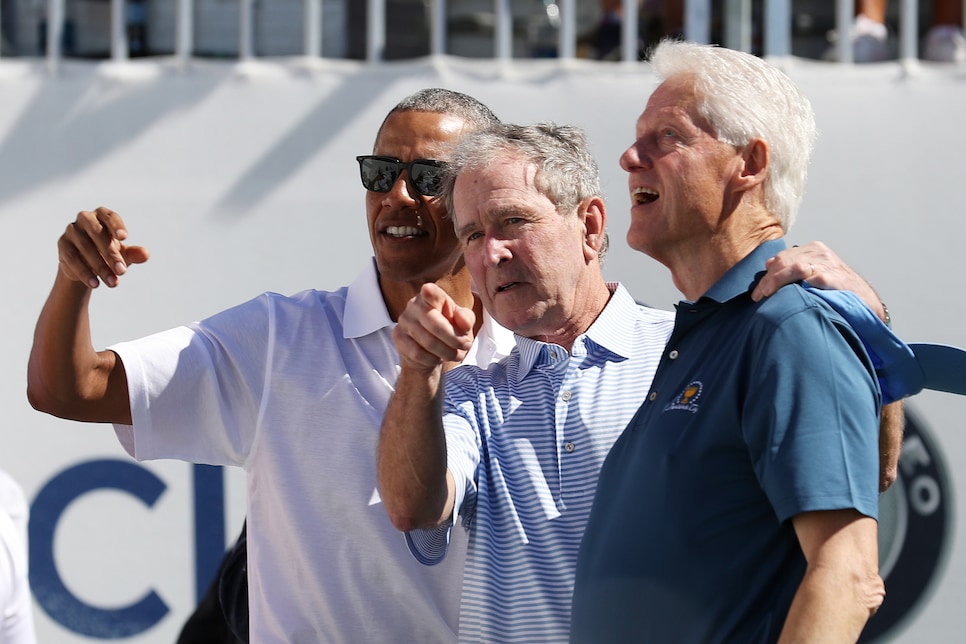 JERSEY CITY, N.J. — As the start of the 2017 Presidents Cup drew near, three former U.S. Presidents took turns pointing down Liberty National's first hole and shaking their heads. The opening tee shot to what looks like a sliver of fairway guarded by a large pond to the left is daunting enough on the calmest of days. But into a stiff breeze, it now had the ability to make a trio of men who all at one point were the most powerful people on the planet feel powerless.
After Thursday's five foursome matches teed off, Bill Clinton marveled that the players he spoke to said clearing the water—a 300-yard carry— is no problem. At least, when there's no wind. But as for the threesome of ex-Oval Office occupants?
"All of us, we just want to get one over here [looking down the far right side] without losing one," Clinton said with a chuckle.
Trust us, Mr. Clinton, you're not alone. But that's what made Thursday at the Presidents Cup so special. For one day, Clinton, Barack Obama and George W. Bush blended into the large gallery of fans at Liberty National. Well, as much as three former Presidents surrounded by Secret Service details can blend into a crowd. The three were on hand for the opening ceremony, sitting in a perch beside the first tee, and they were unquestionably the day's biggest stars with the world's best golfers coming by to shake their hands and pose for selfies.
But the Presidents clearly enjoyed their time with the players—and their wives—as well.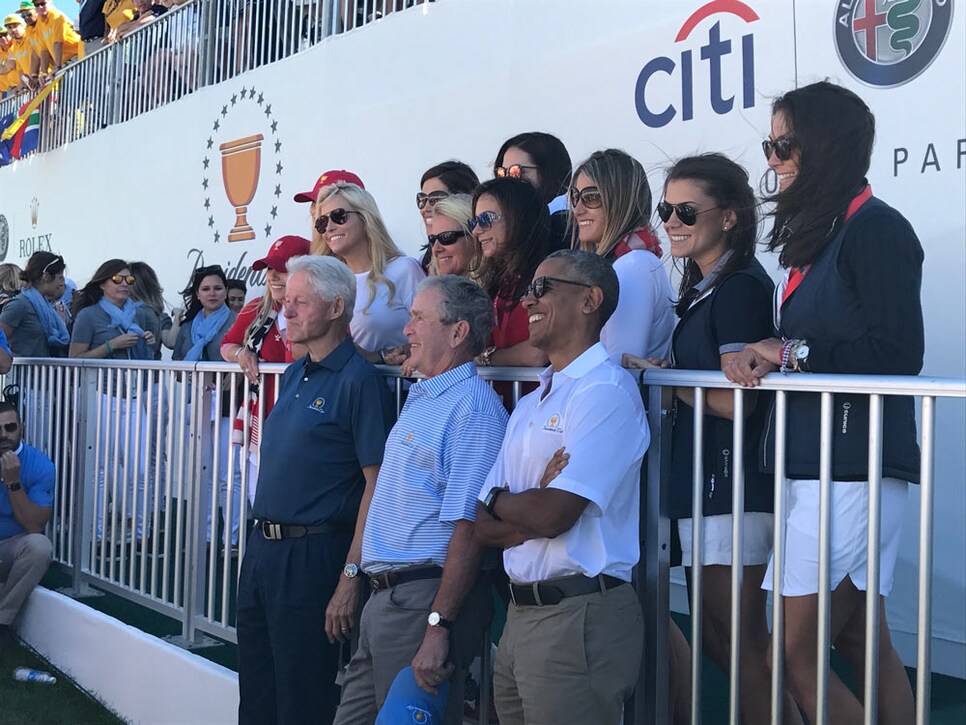 And by the time the first match was introduced, all three were on the tee box. Bush chatted with Tiger Woods. Clinton discussed course strategy with Phil Mickelson. And Obama offered words of encouragement to Jordan Spieth. They all mingled with those lucky enough to be inside the ropes. And they all watched intently as players attempted the intimidating tee shot.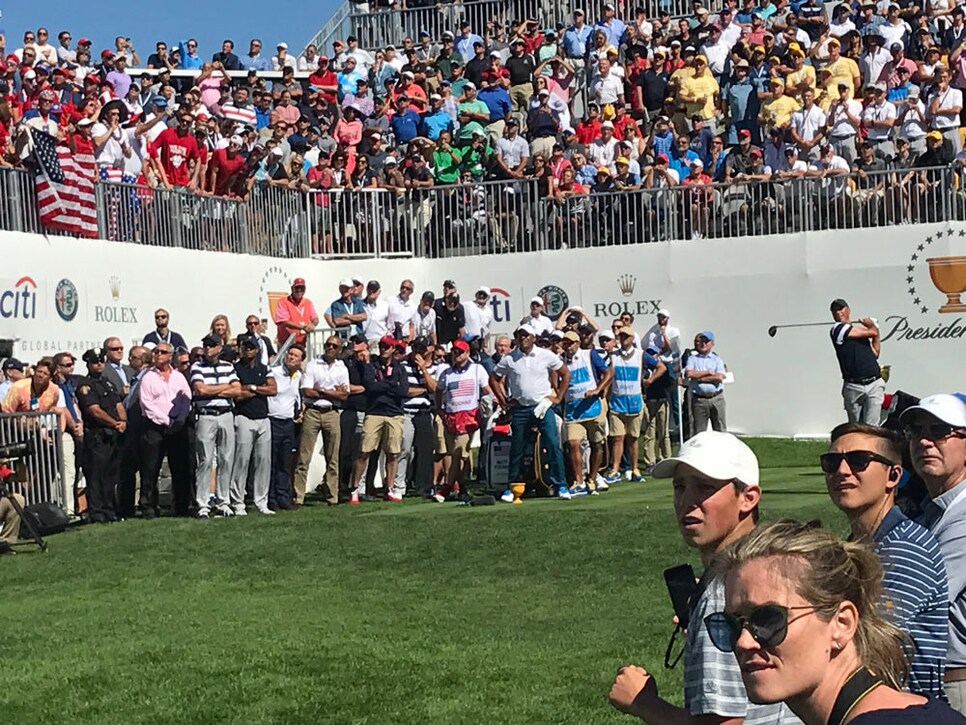 Obama was first to leave, exiting a tunnel under the grandstand after the third match had started and slipping away in a beige Chevy Suburban. Perhaps, he had his own tee time to get to.
And about 20 minutes later, Clinton spoke briefly to a small gaggle of reporters before being interrupted by a Secret Service agent. "Sir, Mr. Bush is ready." Clinton nodded, smiled, and said goodbye. Too bad, because he was just getting started—and it seemed like he could talk golf all day.