News
President Obama plays with Tiger Woods and Michael Jordan over weekend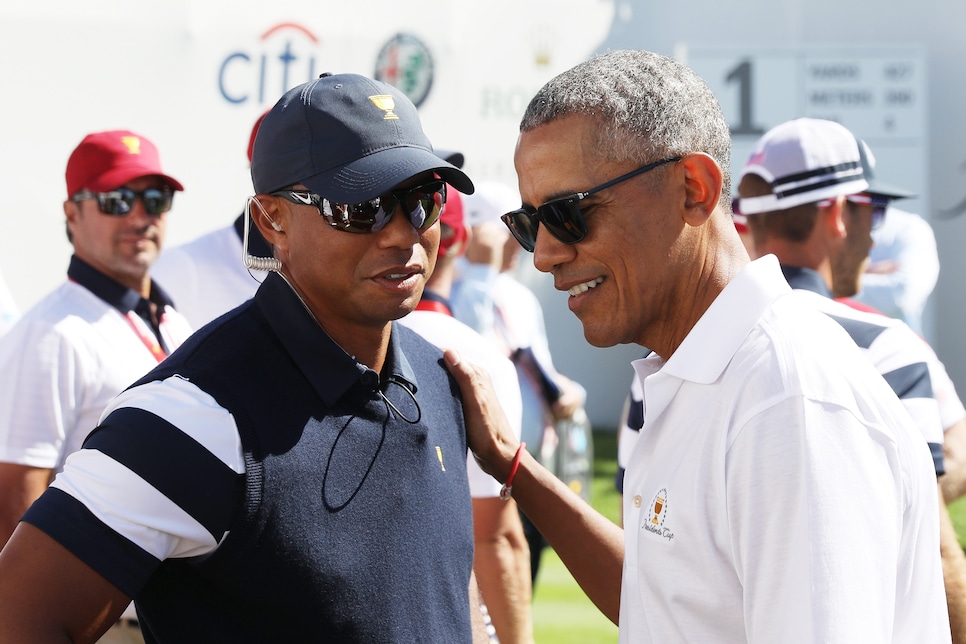 One golf weekend, two GOATs.
Such was the prosperity for former President Barack Obama this past weekend, as No. 44 teed it up with two special guests. According to Golf Channel's Tim Rosaforte, President Obama played with Tiger Woods at the Floridian on Saturday. The 14-time major winner is just a week away from his first official PGA Tour event in a year, expected to be in the field at the Farmers Insurance Open at Torrey Pines.
As for the president's second partner, that would be one Michael Jeffrey Jordan. The Bulls great was a frequent guest at the White House during the Obama adminstration, developing enough of a rapport with Obama that he had no qualms talking smack about Barry's game. (Or perhaps the lesson is, no matter your rank or stature, His Airness bows before no one.)
And if that wasn't enough, Obama took some lessons from Claude Harmon III, one of Golf Digest's Top 50 Teachers (and recent My Shot profile) who works with numerous tour players, including World No. 1 Dustin Johnson.
This isn't the first time Obama's rubbed shoulders on the course with athletic superstars since leaving office. In the fall, Obama played with Jordan Spieth and Steph Curry. Turns out being a former POTUS has its perks.