News
Former President Barack Obama joins a second D.C.-area golf club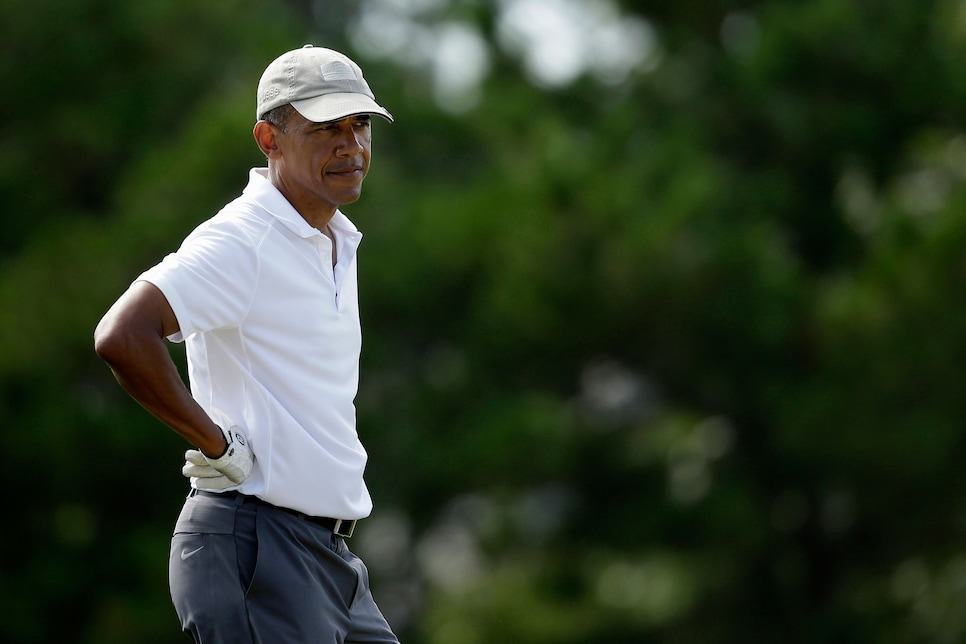 The Washingtonian reported Obama has accepted an invitation to join Columbia Country Club in Chevy Chase, Md. The club is just a six-mile drive from the Obamas' home in Kalorama Heights.
"Following careful deliberation, the Board of Governors voted to extend an invitation for Honorary Membership to former President of the United States Barack Obama," reads an excerpt of a letter from last Thursday obtained by the Washingtonian. "We have received official word from Mr. Obama of his acceptance of our invitation."
Obama was also invited to join Woodmont Country Club amid reports of protesting members, but is not believed to be a member there. The Washingtonian reports there is some hesitancy from Columbia Country Club members over their newest addition, but most seem happy about the decision.
"I think most members will welcome him," one member told the Washingtonian. "Columbia, in a sense, is in competition with the Chevy Chase Club, which is just down Connecticut Avenue, and so I suppose there [are] some bragging rights."