The Loop
We've crunched the numbers, and it's official: President Obama played A LOT of golf while in office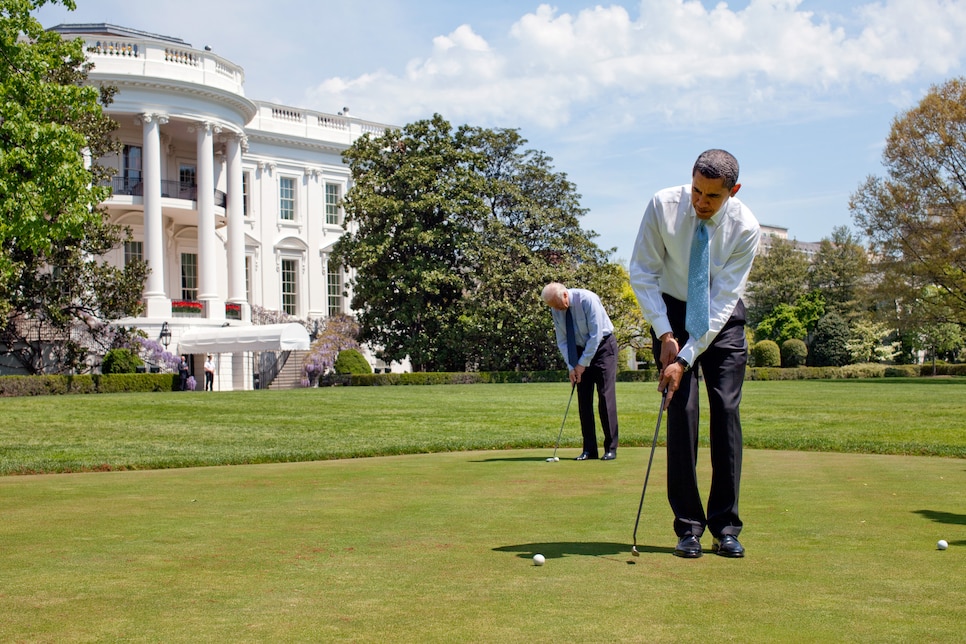 Official White House Photo by Pete Souza
In the last hours of his presidency, it's time we pause to celebrate Barack Obama's many admirable qualities: his eloquence, his measured temperament, his nimble grasp of complex issues. At Golf Digest, it only makes sense that we also commend him for his deep commitment to supporting the golf industry.
Although Obama's golf passion has been a popular target of conservative critics during his term, the extent of his passion really comes into focus when comparing his habits to national averages. With that in mind, let's take a closer look:
So as we say goodbye to No. 44 and welcome that other guy who knows a little something about the game, let's thank him for supporting our game even under times of duress. Three hundred-plus rounds is not just a lot of hours logged on the course. That's a lot of balls, tees, and hastily-eaten hot dogs at the turn. We expect you to really ramp it up now that you've gotten rid of your day job.