The Loop
Looks like Barack Obama has settled on a golf club to join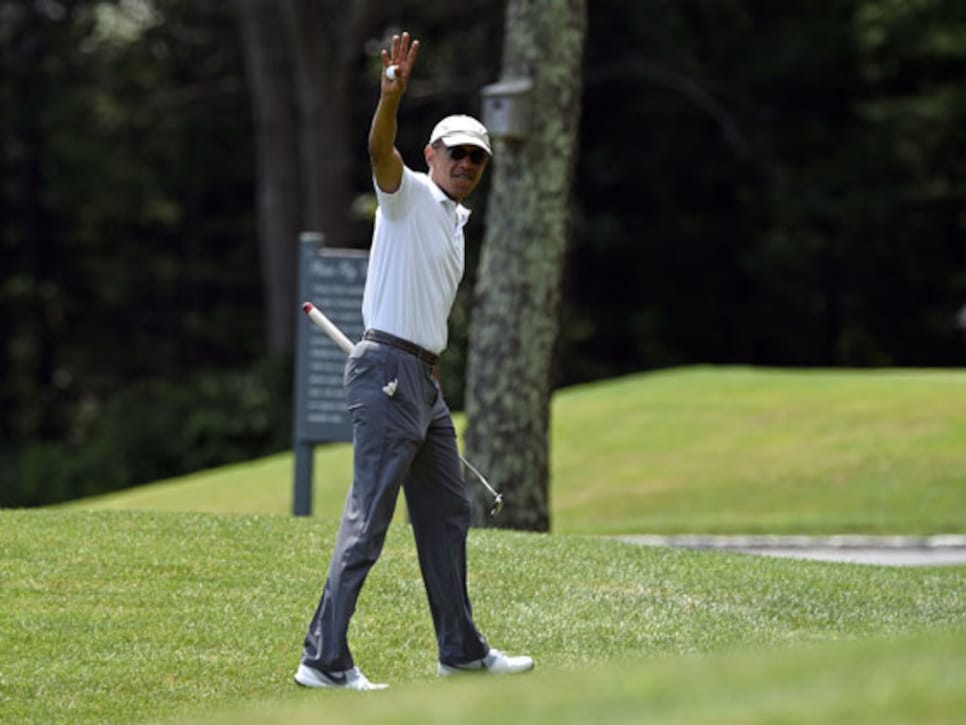 Barack Obama doesn't have to worry about his rounds of golf being counted anymore. And now, the former President can stop wasting time that could be spent on the course searching for a new place to play.
Earlier this year, the possibility of Obama joining another area golf club, Woodmont Country Club, caused a bit of a stir. A report surfaced that members of the predominantly Jewish club were protesting Obama joining based on his policies toward Israel while he was in office. The local mayor quit his membership, but Obama was eventually extended an invitation. It appears he didn't accept.
And it appears Obama has a new home base for golf to replace Andrews Air Force Base, where he played about a third of his rounds when he had access as President.
Robert Trent Jones Golf Club is located about an hour west of the Obama's new home in Kalorama Heights. CNN's report cited two anonymous members, one of which said yearly dues come to about $15,000, while another said former Presidents don't have to pay. Either way, Obama, who reportedly made $400,000 for a recent speech, can handle it.