The Loop
Appalachian State is now owner of the single most dramatic alternate uniform reveal in college football history
If you know us, then you know we enjoy few things more than a good college football alternate. A Bryson bomb. A Belichick presser. A cheeseburger and a beer, not necessarily in that order. But that's it. That's pretty much the list. So when we say that Appalachian State's icy white unveiling ahead of this weekend's BIG tilt with Coastal Carolina is straight-up, no-chaser the most dramatic, over-the-top, white-knuckle reveal in college football history, you damn well know we're telling the truth. Sound WAY the hell up.
A piano plinks as cold winter sun filters through coniferous undergrowth. The wind whips stinging snow, blotting out the visage of a solitary pigskin, undeterred by the elements. Winter, as the 'Game of Thrones' stans used to say, is coming. Then the orchestra drops with all the might of Eminem in '8 Mile,' and out of the blinding blizzard trudges Preseason First Team All-Sun Belt inside linebacker D'Marco Jackson clad in a frosty arctic paratrooper ensemble garnished by a new helmet featuring a star-spangled version of the App State's longtime mascot Yosef, pipe and all.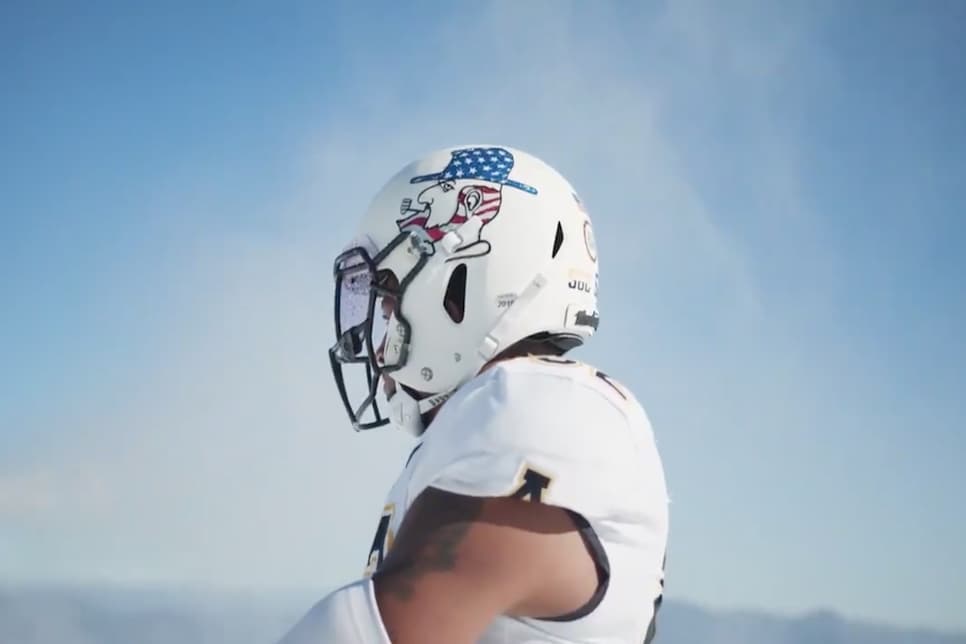 If that doesn't get you juiced up for this weekend's Sun Belt Showdown, then we are simply not on the same wavelength, amigo. I mean, THEY LITERALLY WENT OUT AND RENTED A SNOW MACHINE. Win or lose this weekend, that's good enough for a dubya in our book.