Tour Life
Alex Smalley celebrated his 17th hole ace at at TPC Sawgrass in surprising—but delicious—fashion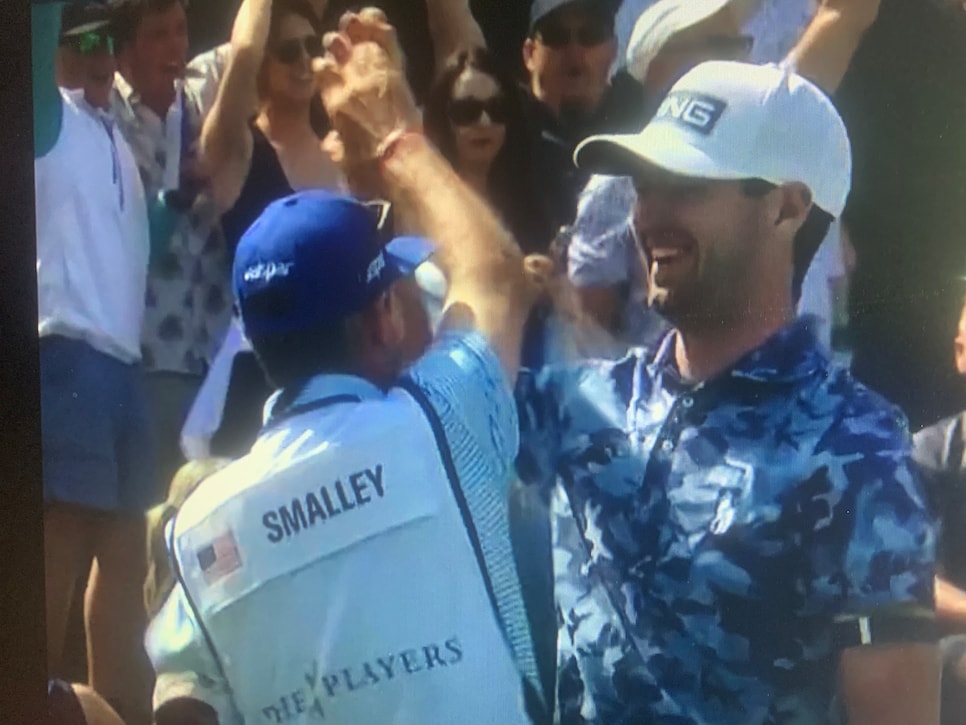 To the victor go the spoils. But to the hole-in-one maker goes the bar tab. Whether you agree with this or not, such is the tradition in golf. Of course, the lucky person who makes an ace usually has a few celebratory pops as well. For Alex Smalley, however, he enjoyed something else.
The 26-year-old golfer had the highlight of his young career on Sunday at the Players Championship when knocked one in on TPC Sawgrass' famed 17th hole. Here's a look at what was just the second-ever final-round ace at the PGA Tour's signature event:
What a moment. What a scene. And considering Smalley didn't have a tee time the next day he must have really gone nuts after, right? Well, not exactly. Unless the nuts you're talking about refers to ice cream toppings.
"There was an ice cream station in player dining at Sawgrass and I kind of went after that, after the hole-in-one," Smalley told reporters after Thursday's opening round of the Valspar Championship. "Didn't really do a whole lot after that."
Hey, to each their own. John Daly filled the claret jug with chocolate ice cream after winning the 1995 British Open. And I can confirm they've got a nice spread there.
"We drove over here Monday morning and just kind of prepared like any normal week," Smalley continued. "So I didn't, I guess I didn't go off the rails."
Good for you, Alex. Hopefully, you avoided a big bar tab, and hopefully, you were even able to take some ice cream for the road. On second thought, that would be tricky.