Creeptown, USA
Alex Rodriguez just rented a house five minutes down the road from his ex J-Lo. Fellas, DO NOT do this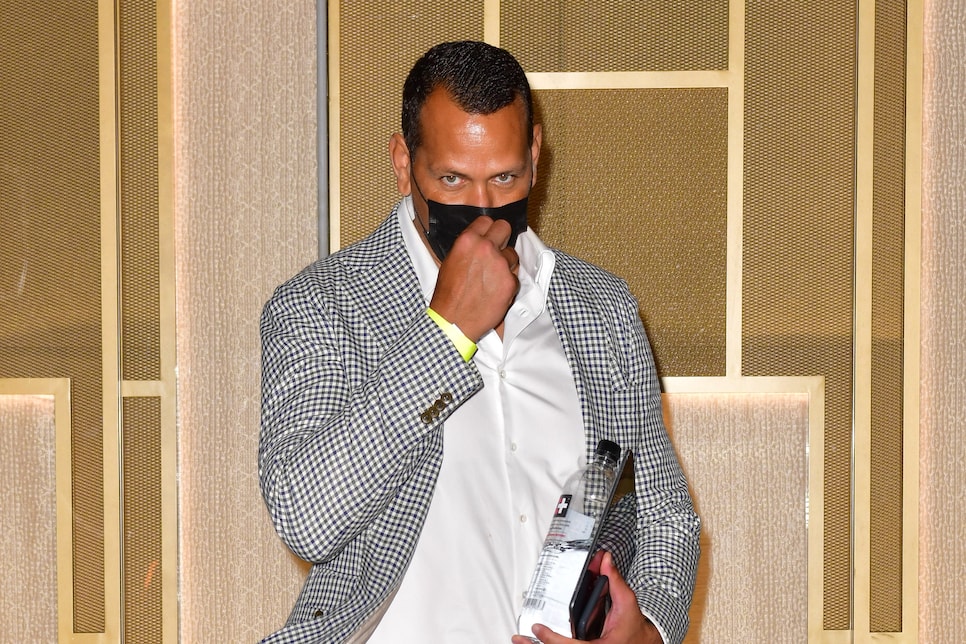 OK, so first things first. This is not a celebrity gossip blog. We don't care who dates who, eats what, and was spotted where. Unless of course that celebrity is an athlete. Then the gloves come off. Hopefully that helps to explain why Alex Rodriguez and Jennifer Lopez's rocky romance has seen these virtual pages more than a few times over the years. At first it was charming, then it was juicy, and now it's just plain sad.
With cheating allegations swirling around Rodriguez (shocker, we know), J-Rod officially folded this spring. The couple said they would remain friends, but it quickly became clear that the decision was not quite as "mutual" as initially touted.
As cringe as that fateful IG story was, however, it doesn't even begin to compare to the former the Minnesota Timberwolves owner's latest move, allegedly renting a house a few minutes down the road from J-Lo's family compound in the Hamptons. Page Six has the scoop.
"A-Rod has rented a $5 million mansion in Bridgehampton this summer while he continues to look at property to buy in Manhattan and in the Hamptons. Rodriguez's summer place is just over a mile from Lopez's $10 million spread in Water Mill, where the former couple spent last summer with their kids."
Bad? You betcha. But wait, it gets even worse. This weekend A-Rod was also reportedly spotted at the birthday party of one Lindsay Shookus, ex-girlfriend of Ben Affleck, currently rekindling his long-dormant romance with J-Lo. Dude. Come onnnn.
Fellas, we can't stress this enough: DO NOT DO THIS. If A-Rod weren't a mega-millionaire playboy and was just some John Doe with a desk job holed up in a roach motel down the road from his ex, it would be stalking. But because it's the Hamptons, it's just another rich asshole in another rich-asshole house that just so happens to be down the street from another rich asshole's house. We know creepy when we see it, however, and this is creepy.
So yeah, all in all a really bad look for A-Rod. That said, if our ex was sleeping with less talented guy from 'Goodwill Hunting' and we were staring a couple of Minnesota winters right in the face, we'd probably lose our minds too.