Well Played
Adam Scott's ringtone is one heckuva flex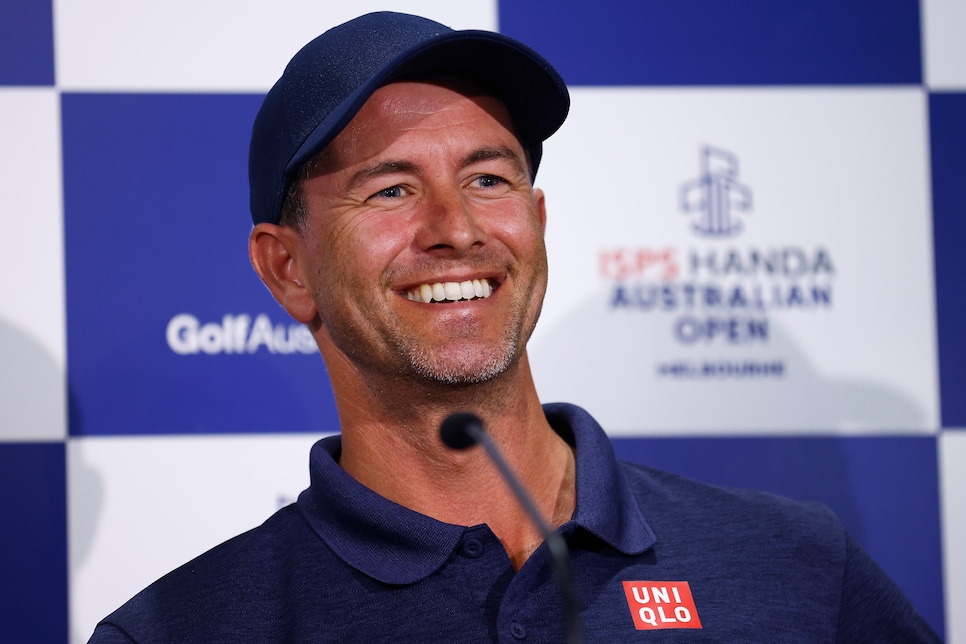 It's hard to believe, but this April will mark the 10-year anniversary of Adam Scott winning the Masters. It's also hard to believe that it remains the lone major championship victory for the Aussie with a perfect golf swing—not to mention movie-star looks that put actual movie star Adam Scott to shame.
In any event, golf fans haven't forgotten about that dramatic playoff victory in the rain over Angel Cabrera, who is now locked up in an Argentinian prison (A LOT can change in a decade!). And clearly Scott hasn't forgotten about it either. Just have a listen to his phone.
During a Wednesday press conference ahead of this week's Australian Open, Scott forgot to put his device on silent. And our Evin Priest reports the 42-year-old's ringtone has a familiar, um, ring.
Hey, it's tough to find a better ringtone than the Masters theme music. Heck, it's probably the most popular ringtone among all golfers. It's just most of those golfers haven't won a green jacket.
So for that reason, it's both a fantastic choice and a fantastic flex for Scott. Especially because he's only allowed to wear his green jacket during Masters week. So leave that phone unsilenced, Adam. You've earned it.