News
Angel Cabrera sentenced to additional 28 months in prison for second assault conviction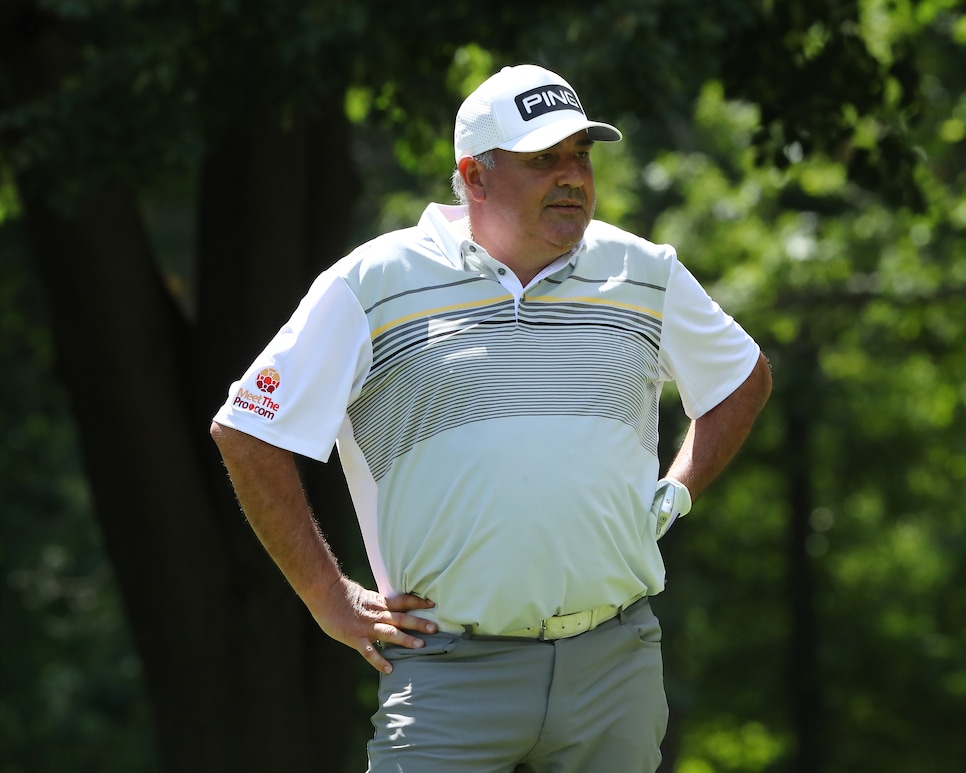 Two-time major champion Angel Cabrera is now a two-time assault convict.
Cabrera was convicted for assaulting an ex-partner for a second time on Monday, according to Agence France Presse. The 53-year-old received an additional two years and four months of prison time for assaulting Micaela Escudero.
Cabrera is still serving a two-year sentence for assaulting, threatening and harassing Cecilia Torres Mana, who was Cabrera's partner between 2016 and 2018. The latest sentence will run concurrently with the first one, which was handed down last July.
"Many say prison is bad, but it's not the case, prison has done me good," Cabrera said at the trial, according to local press.
After being accused of assault by both former partners—as well as by ex-wife Silva Rivadero—Cabrera was arrested in Rio de Janeiro last January before being extradited to his native Argentina in June.
Cabrera remains the only South American to win either the Masters or the U.S. Open. He won his first major at Oakmont in 2007 before winning the green jacket in 2009. Cabrera is credited with 53 professional wins, and has been a member of four International Presidents Cup teams.