Instant Classics
Geoff Ogilvy tells hilarious story involving his caddie, his caddie's mom, and one of golf's most famous holes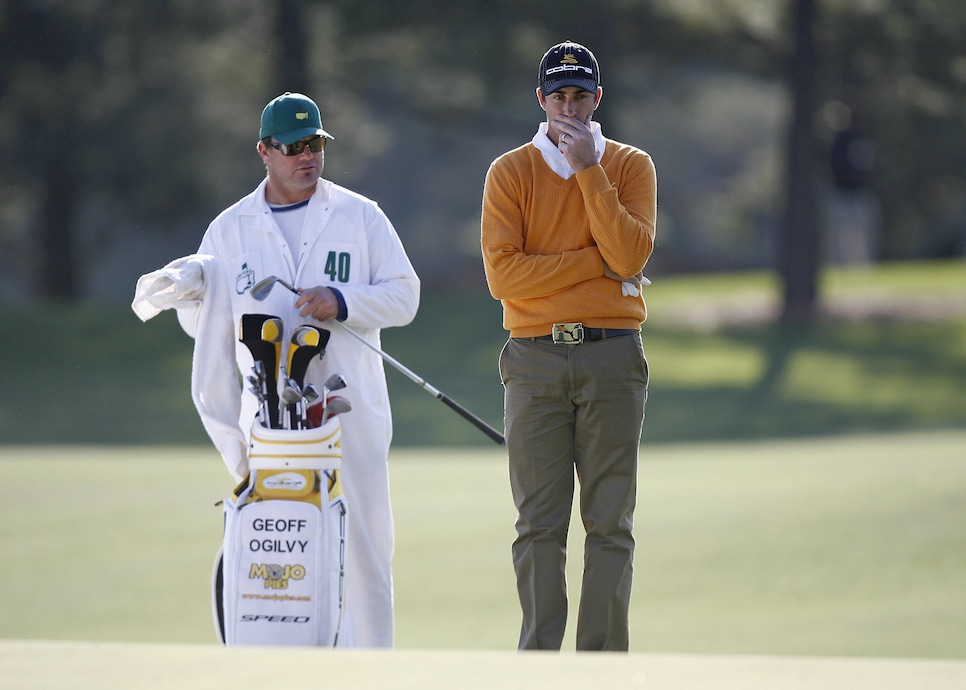 In case you weren't aware, it's Joel Dahmen week/month at Golf Digest. The PGA Tour winner served as our guest editor on the latest issue of the magazine and served as a test subject in a rather interesting playing experiment with our Digital Editor, Sam Weinman (You're a good sport, Joel). But Joel also appeared on the Need A 4th? podcast with our friends at the Fire Pit Collective. And boy, did he deliver some fantastic content there as well.
The story—and it's an instant classic to be sure—actually comes from Geoff Ogilvy. But it was Dahmen who prompted its telling so we can all thank him for that.
Anyway, it involves Ogilvy, Ogilvy's longtime caddie, Alistair "Squirrel" Matheson, the 10th hole at Riviera, and . . . Squirrel's mom? Yep, Squirrel's mom. Have a listen:
"He said, 'That was my mom,'" Ogilvy says. "She said no one should hit driver on the 10th at Riviera." That's an all-time punch line!
What tale. And what a move from Squirrel's mom to call in that spot. And what a tremendous dagger for Squirrel to actually pick up the phone in that spot and relay that message from his mom to Geoff.
Oh, and good job by Geoff sharing the story. Maybe we should have a Geoff Ogilvy week/month next.