Courses
The best George Thomas courses, ranked
Golf course architecture is having a sort of renaissance brought about by thoughtful restorations of the United States' finest courses. With last month's PGA at Oak Hill—the esteemed Donald Ross design resurrected by Andrew Green—and this week's U.S. Open at Los Angeles Country Club's North Course, some of the game's best championship venues from the game's finest Golden Age architects are being reintroduced to golf fans. Golfers might not be as familiar with LACC's mastermind, George C. Thomas Jr., as they are with Ross, but Thomas' contributions are significant.
If you don't know Thomas, you know his courses or at least his design philosophies that continue to influence course architecture a century later. Along with builder William P. (Billy) Bell, Thomas designed three of Los Angeles' finest courses in the 1920s: LACC North (No. 16 on Golf Digest's latest America's 100 Greatest Courses ranking), Riviera (No. 18) and Bel-Air Country Club (No. 135). At each, Thomas delivered on his belief that courses should embrace the natural contours of the land, apparent at LACC with the rugged barrancas traversing the property and canted fairways incentivizing creative shot-making.
So why isn't Thomas as recognized as many of his contemporaries like Ross, A.W. Tillinghast or Alister MacKenzie? Golf was just one of Thomas' many interests, along with horticulture, writing and dog breeding, and his portfolio is limited as such. Depending on how you count redesigns, he only designed around 20 courses, paling in comparison to the hundreds that Ross created across the country. It's widely understood that Thomas never accepted a design fee for his services.
In this collection, we highlight Thomas' best designs, starting with the great triumvirate in Los Angeles and including a top collegiate course, as well as a couple historic municipals.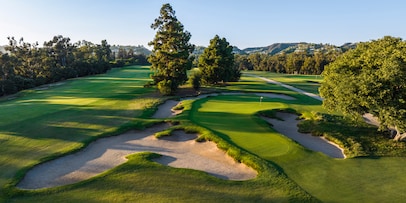 It's on the edge of Tinsel Town, but the architecture of the North Course at Los Angeles Country Club has been solid gold ever since its 2010 restoration by architect Gil Hanse, his associate Jim Wagner and their colleague Geoff Shackelford. It matters not that Hanse's team didn't replicate the bunkering style of original architect George C. Thomas, but rather the more visually exciting style of Thomas' associate, William P. Bell. The first nine plays rustically up and down a shallow canyon with holes switching back and forth across a dry barranca, and the second nine loops across a more spacious upland section with one par 3 (the 11th) that can stretch to nearly 300 yards and another (the 15th) that often plays just 90 yards. The hole strategies reinstituted by Hanse will play sensationally when LACC's North course hosts the 2023 U.S. Open.
Explore our full review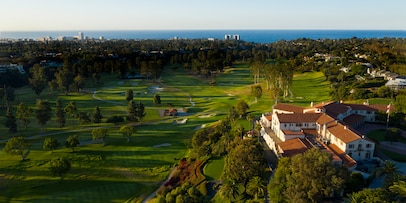 Private
Pacific Palisades, CA
A compact and shrewd design by George C. Thomas Jr. and associate William P. Bell, Riviera features everything from a long Redan par 3 to a bunker in the middle of a green to an alternate-fairway par 4. With its 18th green at the base of a natural amphitheater, and its primary rough consisting of club-grabbing Kikuyu, Riviera seems tailor-made as a tournament venue. It hosted a PGA Championship in 1995, a U.S. Senior Open in 1998 and a U.S. Amateur in 2017, but no U.S. Open since 1948. Riviera was recently awarded the 2031 U.S. Open, and it will also host the 2028 Olympics. But it's the site of an annual PGA Tour event, which is even better exposure to the golf world.
Explore our full review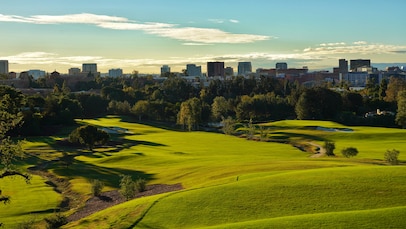 Completing a George C. Thomas hat trick of designs (the others being No. 16 Los Angeles C.C. (North) and No. 18 Riviera) is Bel-Air C.C., a charming throwback design that winds through mansion-dotted canyons of Los Angeles, the topography so steep that golfers are guided from hole to hole via a tunnel, an elevator and the city's most famous suspension bridge, which spans a gulch on the par-3 10th and serves as a dramatic backdrop for the 18th green. Bel-Air's design had been altered over decades by, among others, Dick Wilson, George Fazio, Robert Trent Jones Jr. and Tom Fazio. But in 2018 Tom Doak erased every bit of their work, removing most of the phony water hazards and faithfully recapturing Thomas's splashy signature bunkering. To complete a round amidst these Hollywood hills, you'll definitely encounter a Hollywood star. Her name is Bel-Air.
Explore our full review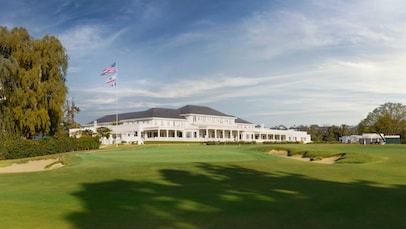 Overshadowed by its championship brother, the South course at LACC is still an incredibly fun course and often gets more play than the more difficult North. Highlighted by interesting variety and shark-toothed bunker formations from George C. Thomas, remodeled by Gil Hanse and Geoff Shackelford, LACC's South course packs less of a punch in comparison to the North. South's tunnels are one of its most interesting features, Holes 1-2 and 17-18 share the side of Wilshire Road with the North course, while the rest of the holes come after crossing a tunnel to get to the other side of the property. The South also weaves through buildings that provide a fitting metropolitan backdrop for the Tinsel Town stunner. South's par 3s are probably the highlight of the course, delivering five very different holes and mandating five very different shots.
Explore our full review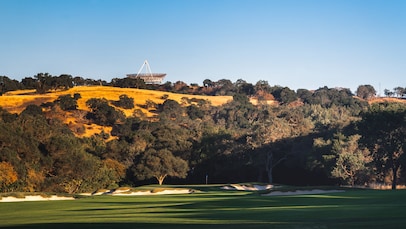 Home to the top-ranked Cardinal men's and women's golf teams, the Stanford Course is a par-70 George C. Thomas and Billy Bell Jr. design. Tiger Woods, Tom Watson, Michelle Wie, and many more famed Stanford alums experienced pivotal years in their young golf careers at this sprawling championship layout. Grand oak trees line the fairways and elevated tee boxes provide beautiful views of the surrounding mountain scenery.
Explore our full review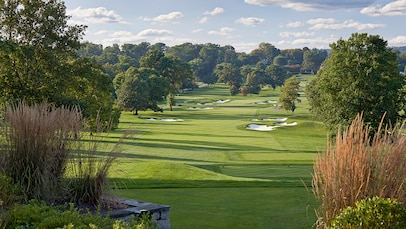 Private
Lafayette Hill, PA
Situated just north of Philadelphia, Whitemarsh Valley Country Club was the first 18-hole course designed by George C. Thomas. Thomas designed the course, known originally at Mount Airy Country Club, on his family's estate. The course is one of the few that Thomas created before heading to California, where he designed Los Angeles Country Club, Riviera and Bel-Air Country Club, among other notable layouts. At Whitemarsh, Thomas used sprawling bunkers with jagged thumbs to shape many holes, as he would come to do at his top designs. Many of the greens accept run-up shots, making Whitemarsh playable for the average golfer, though clever shaping requires precise shots to get close to many hole locations.
Explore our full review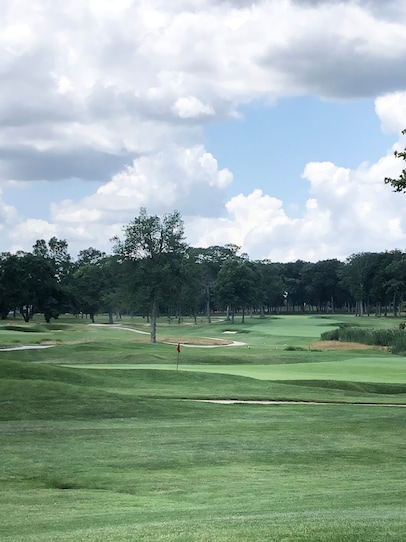 Perhaps the only site where George C. Thomas and A.W. Tillinghast worked on the same design (not in tandem) occurred at Spring Lake Golf Club on the Jersey Shore. Thomas routed a new course for the club in 1910, and Tillinghast was hired by the club to rework some bunkers and greens a few years after. Though built on a compact site, Spring Lake boasts some bold and interesting landforms—particularly found on the par-5 third hole, where players are asked to hit a heroic carry for their approach to a large green. And joint bunker complexes on the third and ninth holes are particularly cool. Architect Tripp Davis and his team performed a renovation nearly a decade ago—to help these Thomas and Tillinghast qualities shine.
Explore our full review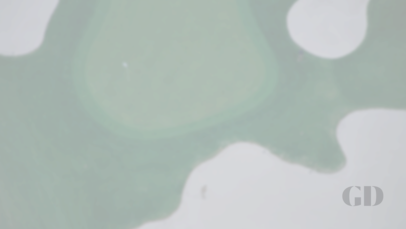 Private
Palos Verdes Estates, CA
Though it's not a long course, tipping out around 6,500 yards, Palos Verdes incorporates many aspects of George Thomas' design philosophy, most notably having the course play with the land. At Palos Verdes, Thomas (along with Billy Bell) used barrancas, creeks and the hillsides to create natural hazards that shape the ideal line of play. Interestingly, on the front nine, no two consecutive holes have the same par. The course hosted the 2023 DIO Implant Open on the LPGA Tour.
Explore our full review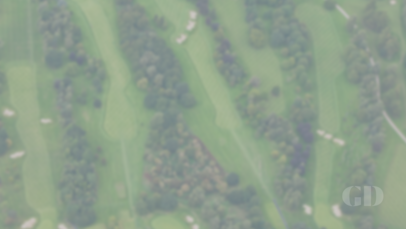 Private
Rancho Cucamonga, CA
In 1921, George Thomas designed the original nine at Red Hill, located about 40 miles east of downtown L.A. A couple decades later in the mid-1940s, Thomas' longtime design partner Billy Bell added a second nine at Red Hill. In 2020, Casey O'Callaghan led a complete bunker renovation, bringing back the original shapes and locations used by Thomas and Bell. Even though Red Hill is under 6,600 yards, it's a ball-strikers track, with narrow tree-lined fairways that bank in different directions and small greens that demand precise approaches.
Explore our full review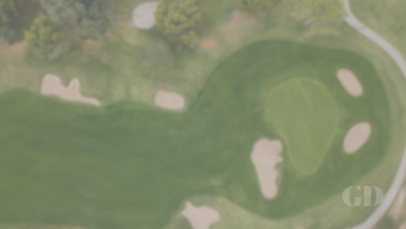 One of the oldest courses in Los Angeles County, the Wilson layout at Griffith Park dates to the late 1920s. Babe Ruth famously signed to play for the New York Yankees after playing a round at Griffith Park's original layout in 1920. The Wilson track hosted the Los Angeles Open from 1937-'39, with Babe Didrikson Zaharias playing in 1938. Today, the muny can tip out around 7,000 yards, with the narrow, sloped fairways providing a solid test.
Explore our full review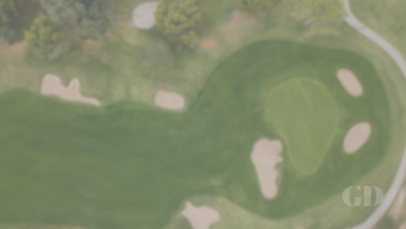 One of the oldest courses in Los Angeles County, the Harding layout at Griffith Park was laid out in the early 1920s. Babe Ruth famously signed to play for the New York Yankees after playing a round at Griffith Park's original layout in 1920. Today, the course remains an affordable public track—with weekday rates under $40—though much of the original design, including the greens and bunkers, have been altered over the years.
Explore our full review