2021 Hot List
Your search for new equipment starts with the 2021 Golf Digest Hot List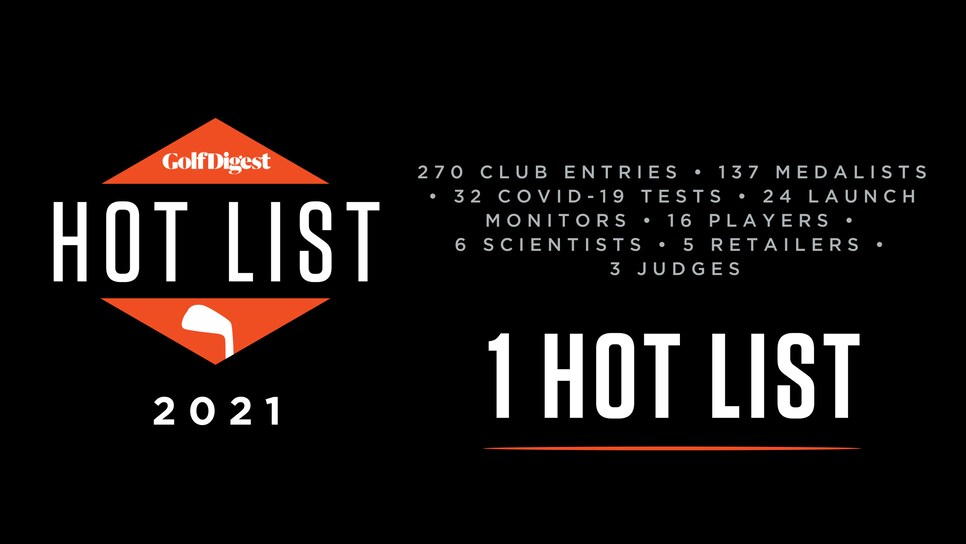 After a year in which we were forced to make the best out of having a lot less, the golf-equipment industry has a message for 2021: More is finally here. Exhibit 1A is this year's Hot List.
Our 18th ranking of the game's most intriguing golf clubs produced the most winning entries ever. Not only that, within our 137 winners are dozens of permutations of models, settings and styles totaling more than 560 options.
Like all the new golfers taking up the game, the clubs that will make you play your best golf ever—the clubs that will become your new best friends—are increasingly individualized. There is not one driver or iron or putter everyone must have. But the one driver, iron or putter that you must have is definitely here in our exhaustive review.
One thought resonated this year: Embrace the unknown. It's so easy to try something different through the technology of a launch monitor and the expertise of a good fitter. New thinking energizes your old game. Be open to what you might find in this year's Hot List. After surviving a year of less, get ready for your Year of More.
Once again, we have built an interactive experience that will help you determine which of the 137 clubs on this year's Hot List are best-suited for your game.
Click below to find the award-winners in each of our 10 categories: