Callaway
Rogue ST Pro
Our Review:
WHAT IT DOES: This is a reimagining of a players-distance iron. Callaway designers, believing they had gone as far as they could with stainless steel, switched the cupface material to a stronger 450 steel that can be made thinner to produce extra spring-like effect. But ball speed doesn't do a golfer much good if it can't be controlled. Assisting with this is a better casting process for the intricate faces that yield speed and proper spin (300 revolutions per minute more), launch (half a degree higher) and descent angle. The result is a 13-percent tighter dispersion than the Mavrik Pro iron.
WHY WE LIKE IT: Hollow-body irons with thin, fast faces are as common in this category as tour players with company logos plastered on their staff bags. However, what's unique about the Rogue ST Pro is that Callaway fits all this technology into a package that's so slim it might appeal to a tour player. Callaway also deserves credit for reconfiguring the use of the internal urethane microspheres. The material is distributed higher up in the iron—from low in the clubhead to the sixth scoring line. This allows for vibration damping over an area where close to 90 percent of ball impacts occur.


All products featured on Golf Digest are independently selected by our editors. However, when you buy something through our retail links, we may earn an affiliate commission.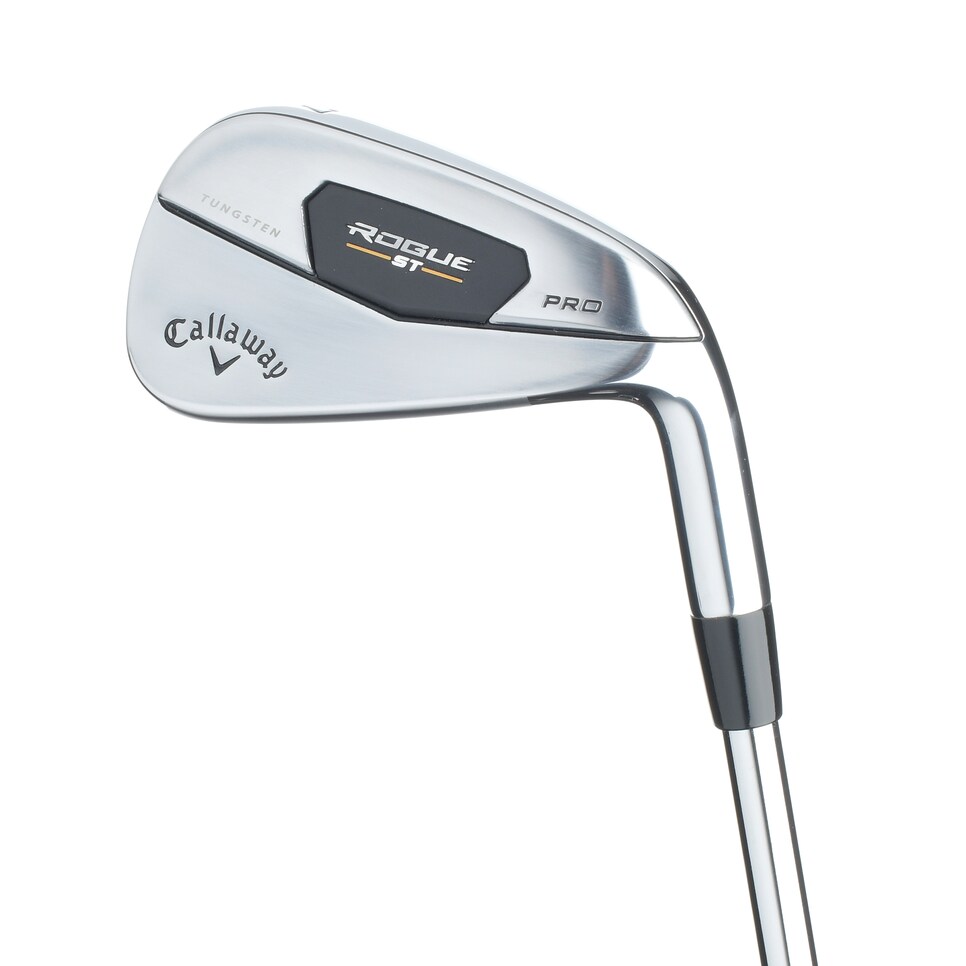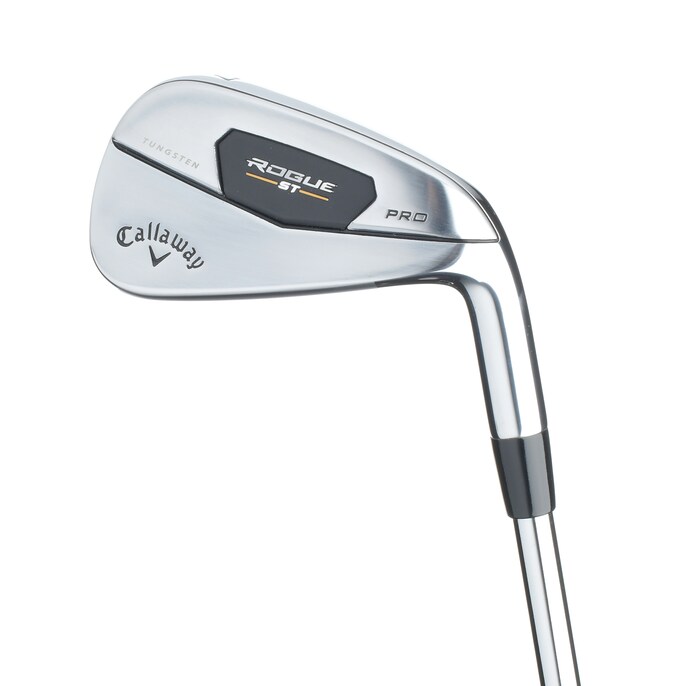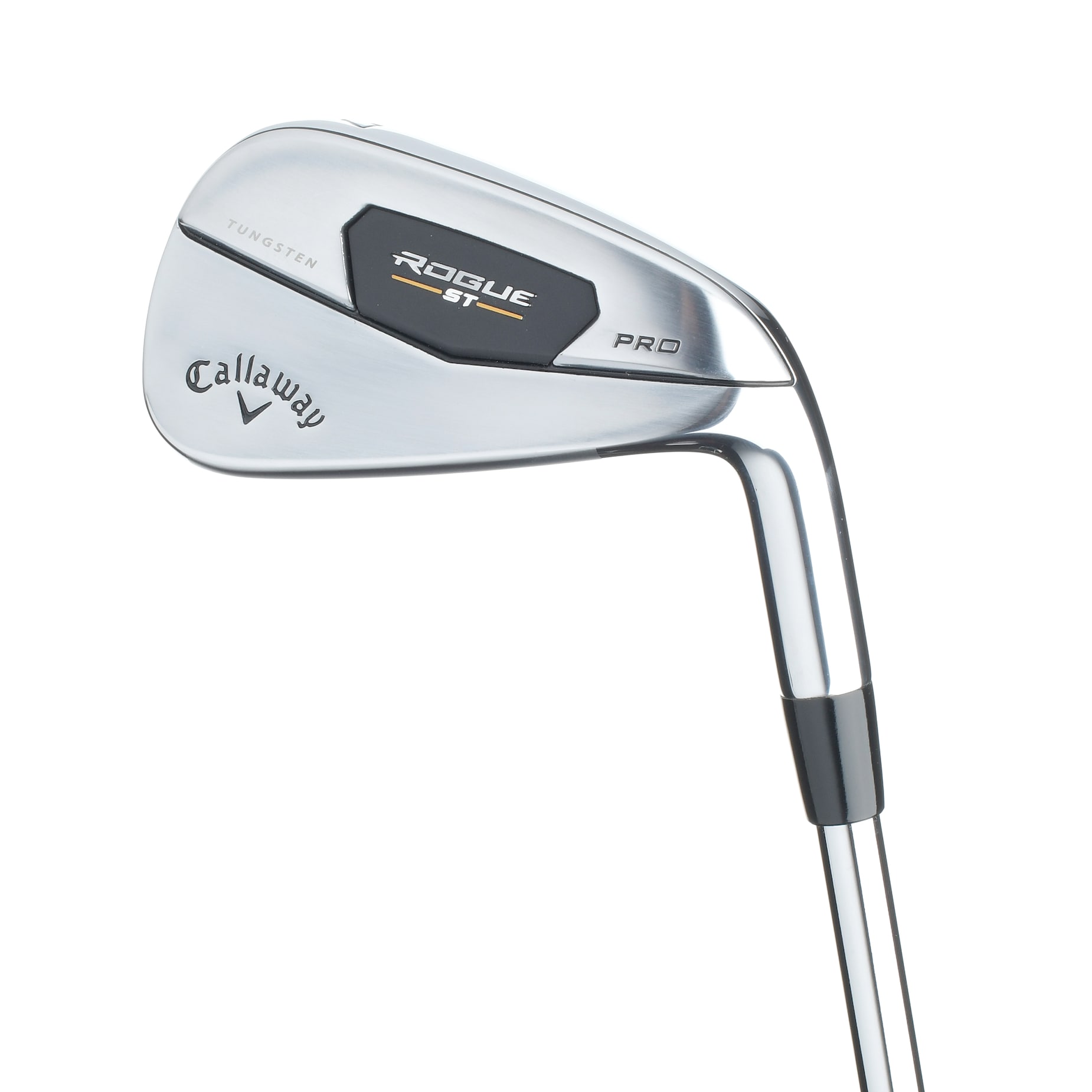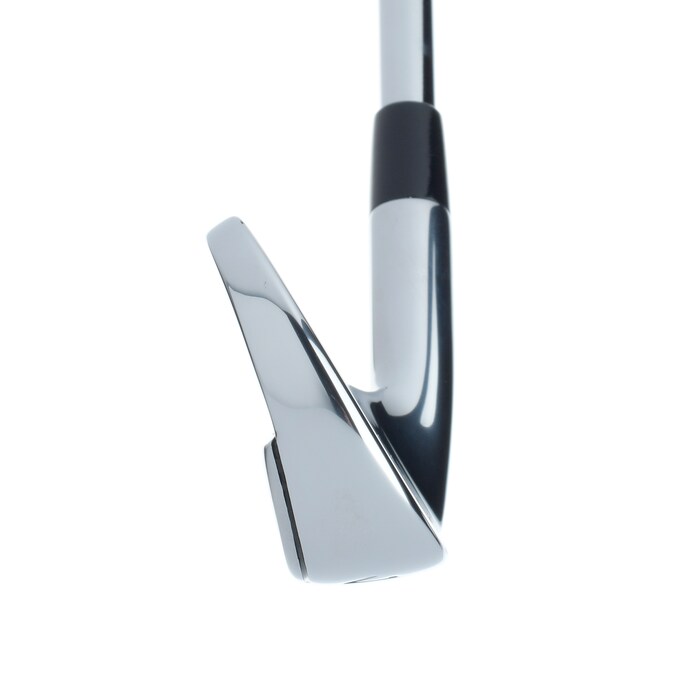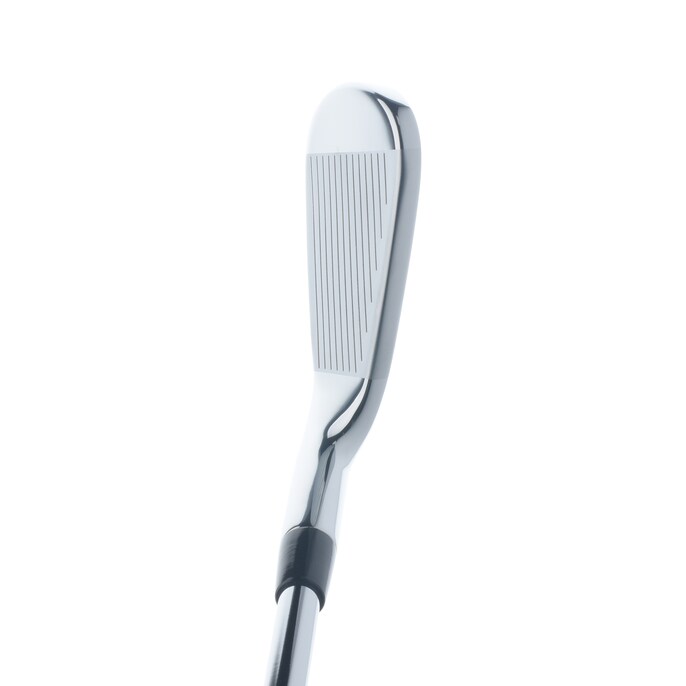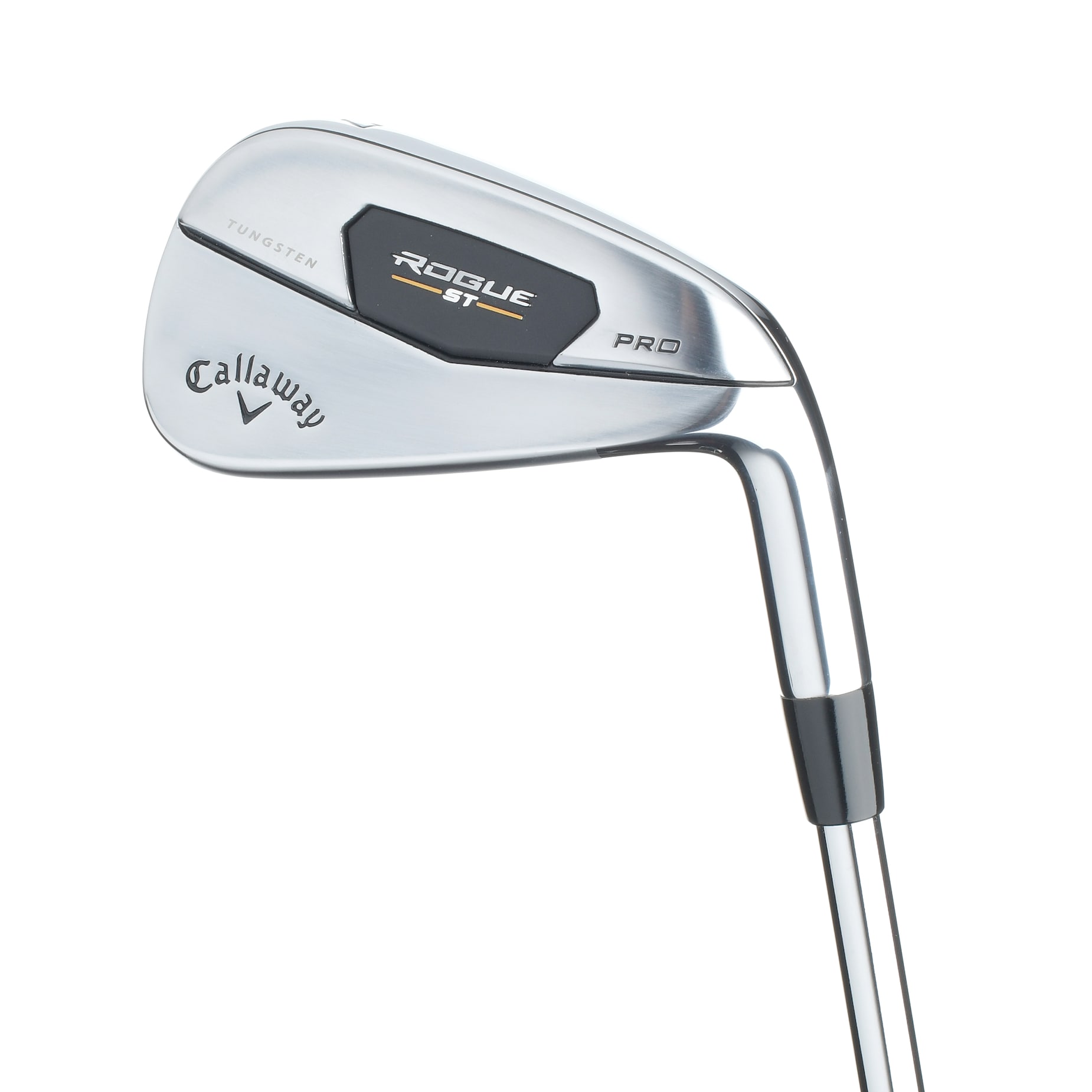 Ratings
* Percentage of total score
Player Comments
Low-Handicapper
"I got a much better descent angle than most, and the sound is more classic as opposed to crashy. It wowed me with its consistency."
Mid-Handicapper
"Distance is one of the best in this category. Gets through the turf and into the air. Feels like I'm hitting the sweet spot every time. Forgiving for such a thin clubhead."
High-Handicapper
"Visually appealing thin tour-player type profile. Makes you feel like a great player. High flights that land softly. Definite workability. A good club for those interested in growing with their clubs."
Club Specs
Lofts
7-iron: 30.5 degrees; PW: 43 degrees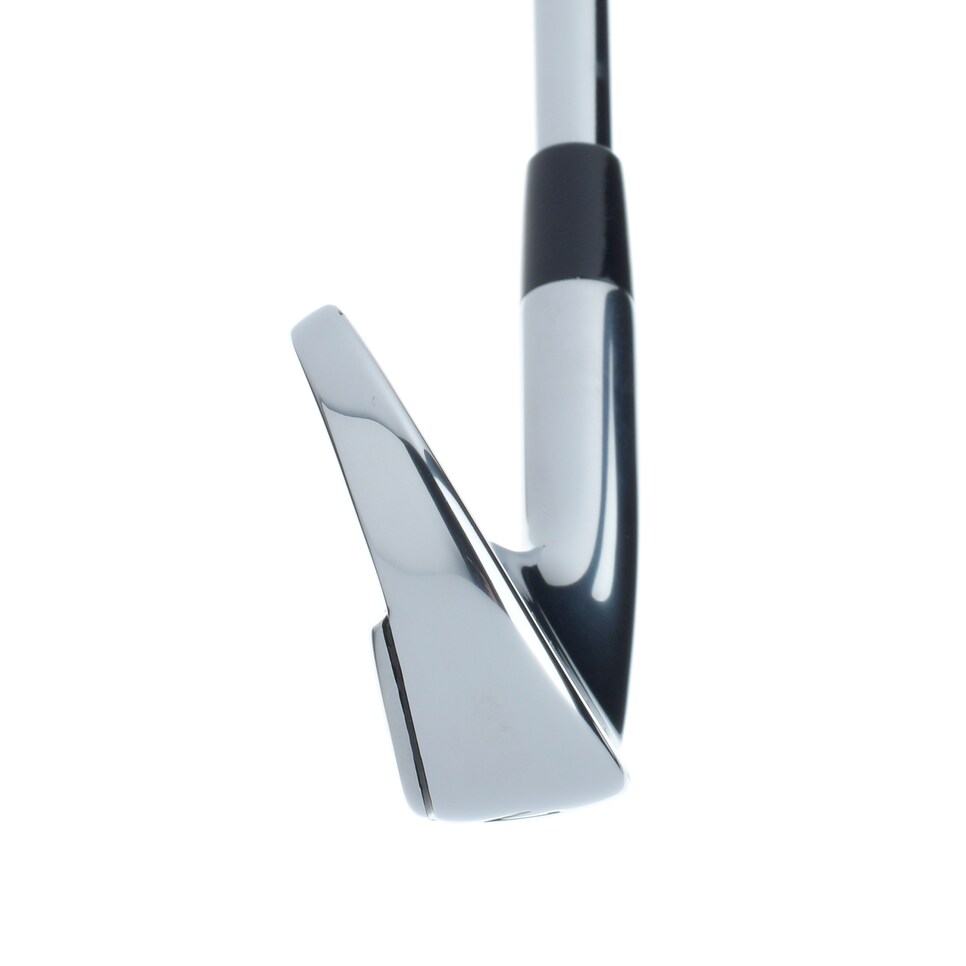 From the Manufacturer
Description
Rogue ST Pro features a hollow body construction with a compact players shape for low-to-mid single digit handicap golfers.
Learn more
Surviving the Hot List Presented by Rapsodo
For the first time in the 19-year history of the Hot List, we invited a documentary-film crew to the 2022 testing summit to document the process, the people and the drama behind the most coveted assignment in golf.