Style
Week In Style From The Players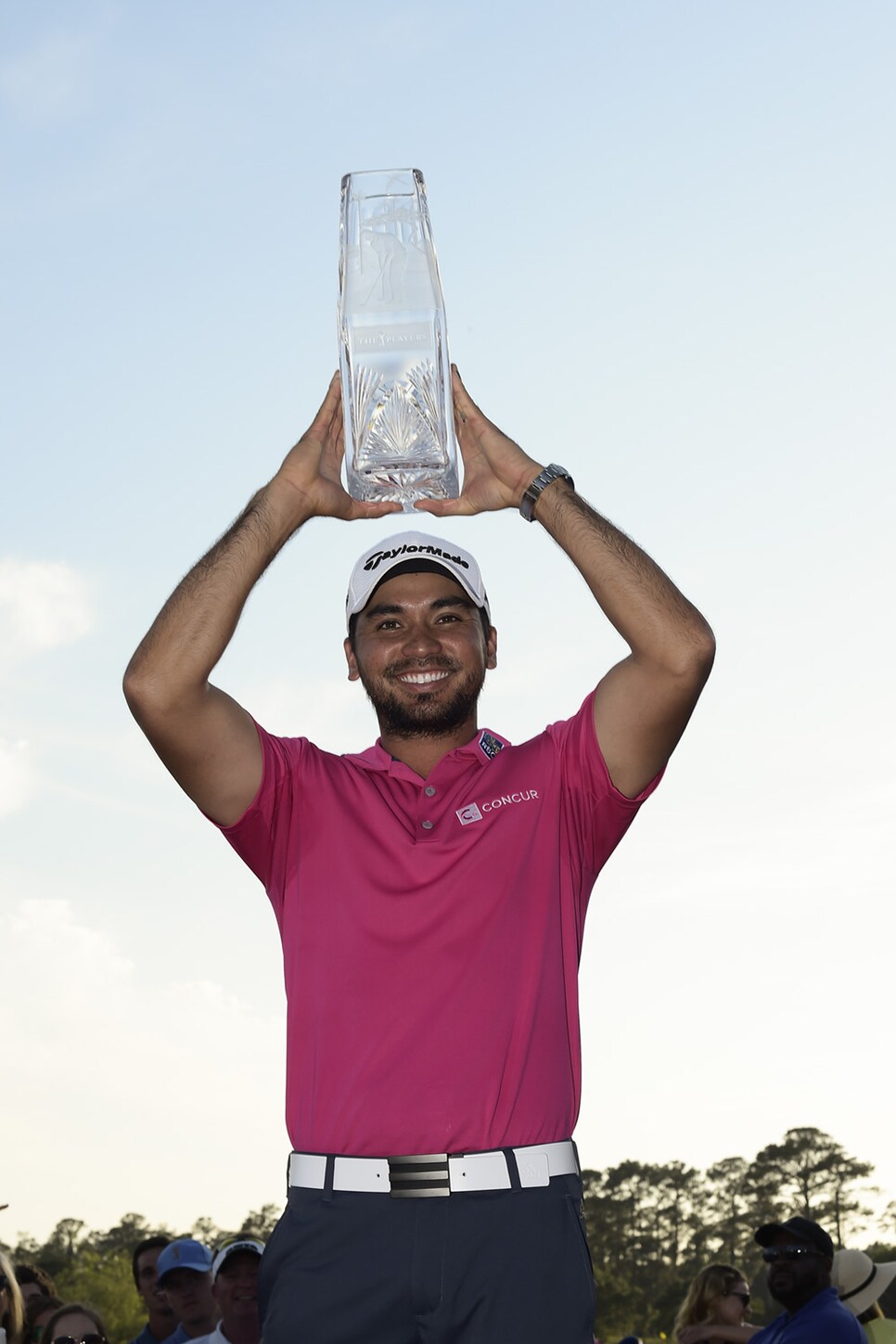 Photo By: Chris Condon/PGA TOUR/Getty Images
Photo By: Richard Heathcote/Getty Images
Photo By: Mike Ehrmann/Getty Images
Photo By: Sam Greenwood/Getty Images
Photo By: Scott Halleran/Getty Images
Photo By: Richard Heathcote/Getty Images
Photo By: Mike Ehrmann/Getty Images
Photo By: Stan Badz/PGA TOUR/Getty Images, Sam Greenwood/Getty Images
Photo By: Mike Ehrmann/Getty Images
Jason Day
Day is playing on another level right now, which makes this white-belt look he tried to pull off Sunday en route to winning the Players all the more frustrating. It is a total rookie move, disjointedly breaking up his outfit with the white strap. Maybe he's just handicapping himself for the rest of us mortals because if the guy could get his style in shape I'm not sure he'd have much left to worry about.
Adidas
Photo By: Chris Condon/PGA TOUR/Getty Images
Rory McIlroy
Give Rory credit for constantly shaking up his look. However, for the rest of us, if you've just bought a new pair of sneaks that are slightly flashier than your standard kicks
and
you're about to put your first pair of joggers into play, do yourself a favor and keep your style confined to one boundary-pushing item at a time. A simple, solid kit will not only make your statement piece stand out more, it'll give you more confidence while wearing it, too.
Nike
Photo By: Richard Heathcote/Getty Images
Danny Willett
The Masters champ showed us that smartly proportioned basics are good for any occasion. When your clothes fit this well, simple solids can be all you need to stand out in style.
Callaway Apparel
FootJoy
Photo By: Mike Ehrmann/Getty Images
Graham DeLaet
If DeLaet's beard looks like this now, he's liable to put Old Tom Morris to shame by the time the FedEx Cup Playoffs roll around. What's really amazing here is that for as long and dense as Graham's beard is, he keeps it all flowing pretty tidily. That's no easy task, especially down in southern Florida.
Puma
Photo By: Sam Greenwood/Getty Images
Rickie Fowler / Rory McIlroy
The joggers first came into the PGA Tour spotlight when Rickie debuted a pair with his high-top spikes in January. It seems like the styling has evolved as both Fowler and McIlroy cued up banded bottoms with low-top shoes at the Players. On or off the course, this is a much better way to wear these pants. Lower-profile sneaks look more laid back and create more balanced proportions with the stacked jogger leg.
Puma
Nike
Photo By: Getty Images
Joe and George Leibig
The Leibigs have attended every Players Championship since the event came to TPC Sawgrass in the 1980s. How long they have been wearing matching tees, we're not entirely sure.
Photo By: Scott Halleran/Getty Images
Bubba Watson
Identically matching your accessories to your outfit normally feels like you're trying too hard, but ever since Bubba joined the G/Fore squad, his coordination has felt fresh and fun. As we've said many times before, Bubba looks his best when he pulls together high-intensity color combinations.
G/Fore
Oakley
Photo By: Richard Heathcote/Getty Images
Retief Goosen
I'm not sure what Rodney Dangerfield would do if he saw himself in a shirt like this, but I don't think it would be pleasant. I'm all for pushing the boundaries of traditional design, but this polo feels like it's out of bounds in a bad way.
iliac Golf
Adidas
Photo By: Mike Ehrmann/Getty Images
Morgan Hoffmann / Cameron Tringale
These guys are portraits of strong, subtle style. Dark tonal prints are a very modern, masculine way to create interest in an outfit without dialing up bold color or falling into the cliché of a traditional pattern.
Greyson
Nautica
FootJoy
Photo By: Stan Badz/PGA TOUR/Getty Images, Sam Greenwood/Getty Images
Billy Horschel
Then again, bold color and traditional prints can certainly make a stylish statement when put together just right. Wearing bottoms like these is all about fit. If Horschel's pants didn't fit perfectly, this whole outfit could go very wrong, very fast.
Polo Golf
FootJoy
Photo By: Mike Ehrmann/Getty Images
Graeme McDowell / Danny Lee / Davis Love III
Photo By: Getty Images