The Loop
Weird Golf News Of The Week: Tiger Woods impersonator arrested
Canh Oxelson, a Tiger Woods impersonator and an alumni of Harvard's prestigious Graduate School of Education, was arrested in New York City last week on charges of harassment, the New York Post reports.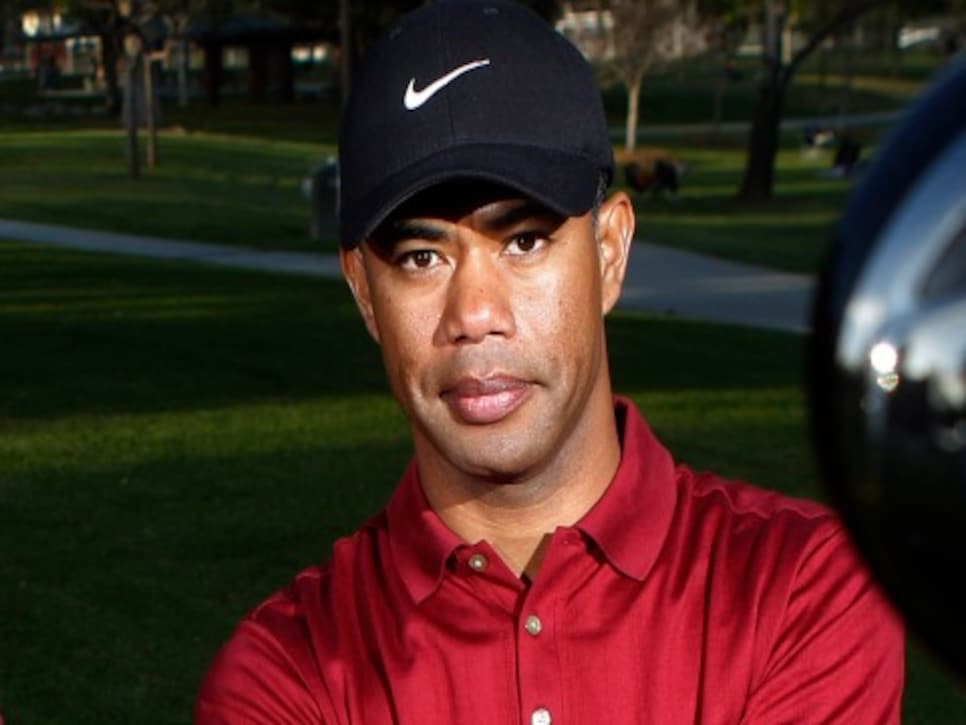 "She's scared because there are a lot of rich people who help him," a friend of the ex-girlfriend told the Post. "Her family, they're not rich, fancy people."
Oxelson had apparently experienced some fame as a Tiger Woods impersonator. Reportedly charging $3,000 an outing, Oxelson made it into a 2001 issue of Sports Illustrated and even featured on a question in a 2003 edition of Trivial Pursuit.