News
Street-Style Golf Shoes A Hit With Everyday Players, Not Tour Pros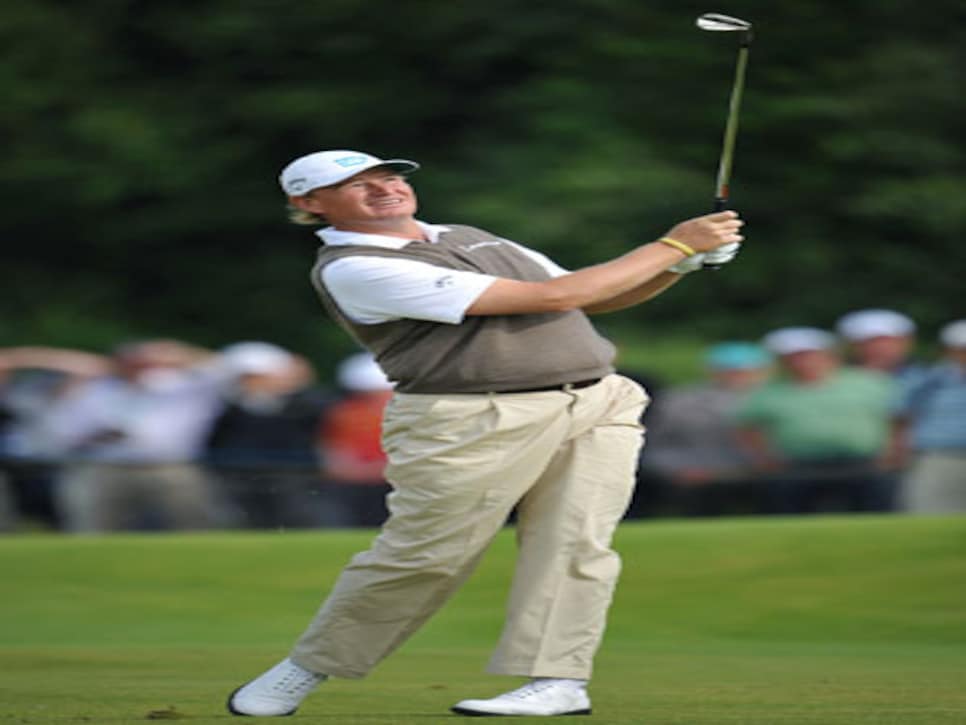 Best Foot Forward: Els has been one of the few to embrace street-style footwear, but even he made a change at the British Open.
Rare is the piece of golf equipment that becomes popular with the masses before taking hold on tour. Callaway's Big Bertha driver comes to mind. So do plastic cleats. Now it appears the street-style golf shoe might join that short list.
Although there is little doubt that Fred Couples and Ryan Moore made the street-style golf shoe fashionable, it's everyday golfers who are providing the traction in the category. The latest numbers from Kissimmee, Fla.-based tracking firm Golf Datatech reveal that this kind of shoe now accounts for 12.7 percent of all golf footwear sold at on- and off-course golf shops. On the PGA Tour usage is less than 5 percent of players.
There are reasons for the trend. For starters, golf shoes are far more important to tour professionals than to the average golfer. Pro golfers spend more time in their footwear than any other athlete -- as much as eight to 12 hours a day. In all, they walk between 30 and 40 miles a week. Although there have been cases of players going against the norm when it comes to shoes (such as the Bite sandals worn by Sammy Rachels, Mike McCullough and Howard Twitty on the Champions Tour and Sophie Gustafson on the LPGA), most take shoe selection as seriously as picking out wedges for a major -- and they change only when convinced they need to.
Still, there are several benefits to lighter-weight shoes, and the number of ounces in them is more important than ever to some players. Weight has been one of the biggest differences in the last 10 years. Some of the old shoes weighed as much as 32 ounces. Now it's about half that in most cases.
Why the move to lightweight? Simple math: If a golfer's stride is one-yard long, that's 1,760 steps in a mile. Multiply that by the five or so miles a player walks during a round and it's approximately 9,000 steps taken. If you save one ounce for each step, that's a savings of 9,000 ounces or 562½ pounds of leg fatigue during a round. Come Sunday, that makes a difference.
But with the advent of so many cleated lightweight offerings, weight isn't as big a sell on street-style shoes to tour players, nor is the option to wear them off the course (something many retailers cite as a big reason for the street-style shoe's popularity among the masses).
According to John Hohman, VP for Pride Sports (the makers of SoftSpikes), traction is key for the pay-for-play set. "If anyone could get away with wearing cleatless shoes, it would be a touring professional," he said. "They have the balance and the smooth type of swing [that would work well with these shoes], but they choose not to wear them. And everyday players need as stable a foundation as they can get." Hohman, of course, has a vested interest, but the numbers support him. At the British Open there were just three players wearing street-style shoes, including champion Ernie Els who switched out of them for the week. In the five events leading up to the British Open, the numbers were four, seven, four, five and three, respectively.
Everyday players, however, continue to crave the street shoe, with sales more than doubling in the past year. Whether that translates into something bigger on tour remains to be seen. For now, however, they're a product that has stepped up in the minds of everyday players -- and that's more than good enough.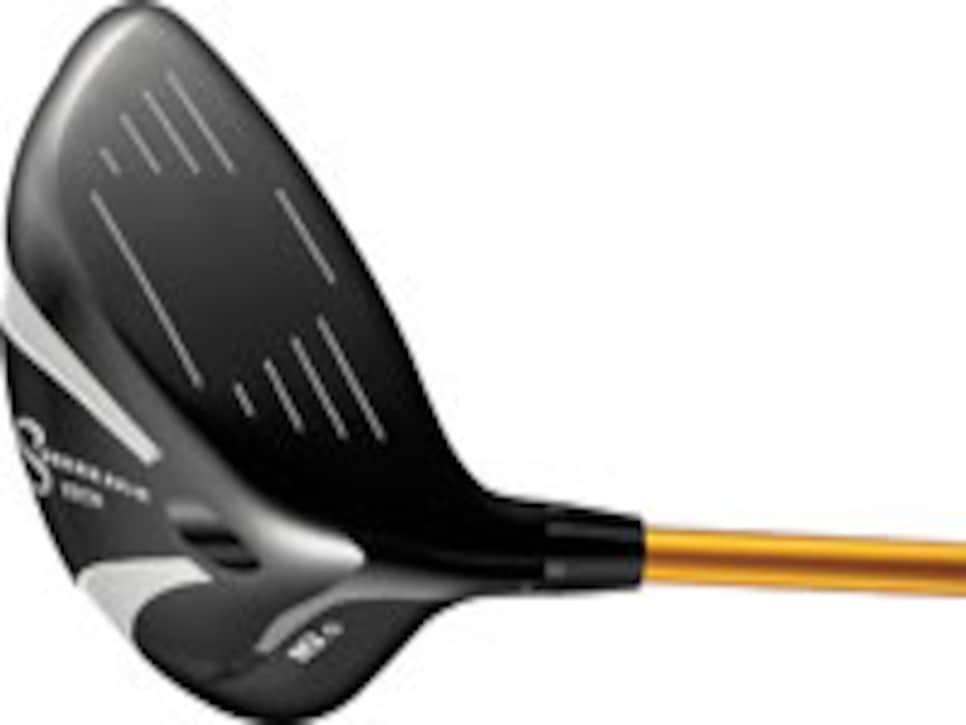 Price: $450 (Lofts: 8.5, 9.5, 10.5, 12.5 degrees)
The FASTfit adjustability system allows the driver to be set open or closed up to 1 degree, thereby adjusting the loft plus or minus 1 degree as well. The club can also be adjusted 2 degrees upright.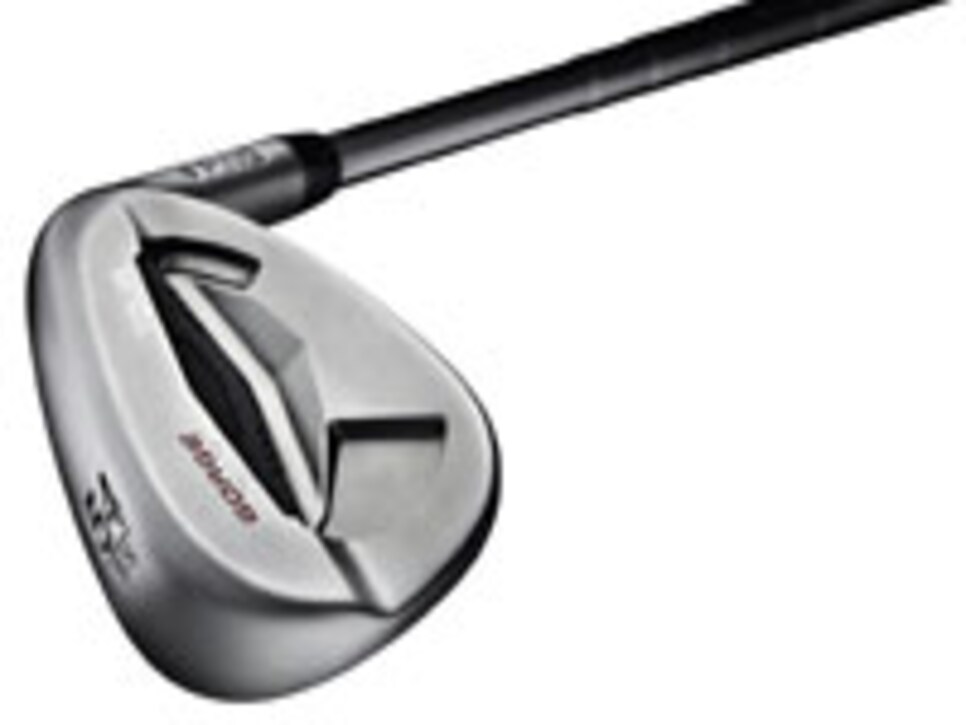 Price: PRICE: $140 (steel); $167.50 (graphite) (Lofts: 47, 50, 52, 54, 56, 58, 60 degrees; thin sole 58 and 60 degrees; wide sole 54, 56, 58, 60 degrees)
Ping's latest wedge introduction comes in three sole widths -- thin sole (TS), for firm conditions and shallower swings; wide sole (WS), for soft conditions and steeper angles of attack; and the standard sole designed for most turf conditions. The grooves are milled at Ping's Phoenix plant in order to achieve tight manufacturing tolerances and thus enhance spin. A custom tuning port in the cavity increases the moment of inertia for stability.
When Rory McIlroy tees it up at the WGC-Bridgestone Invitational, he'll likely stick with his new driver shaft -- a Mitsubishi Diamana prototype. McIlroy used the shaft in his Titleist driver for the last two rounds of the British Open and felt it was more stable than his previous choice. ... Stacy Lewis had a slight crack in the face of her Mizuno JPX-800 driver during the final round of the Evian Masters but opted to continue using the club. "It just happens over time. I just wanted to make sure I could continue using it." The crack didn't seem to impact Lewis' play as she went four under par on the par-4 and par-5 holes she played after noticing the defect. ... Hee Young Park wielded a TaylorMade Ghost Spider belly putter (her first time using a belly putter) at the Evian Masters, finishing T-21 while averaging 29.5 putts per round (33 over the final 18). Park said the belly was a different feel, but it worked pretty well, even with the limited amount of practice.