FRAME-BY-FRAME ANALYSIS
Swing Sequence: Jessica Korda
Frame-by-frame analysis of how this five-time LPGA Tour winner got longer and straighter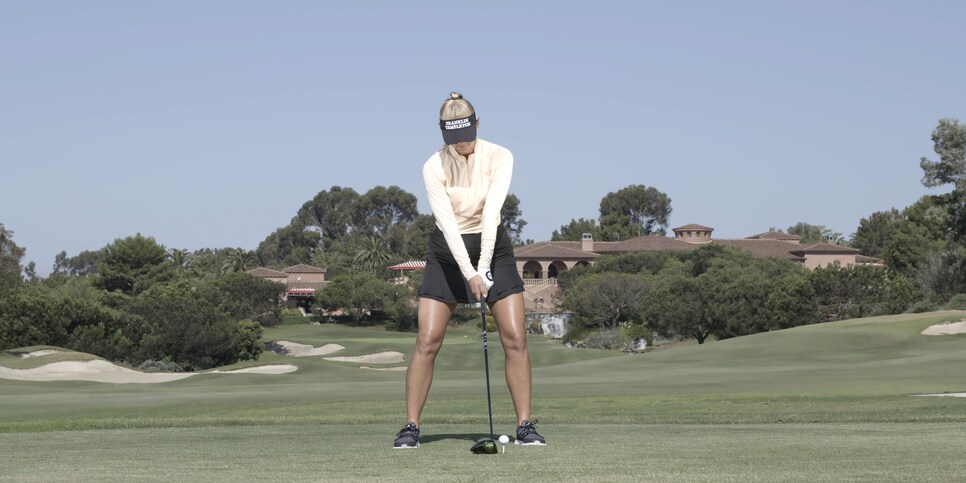 ELBOW ROOMJessica Korda's elbows can hyperextend, which is a problem, says coach David Whelan. To compensate for the extra supination in her left forearm, they've strengthened the position of her left hand on the grip (she can see more knuckles). It puts her arms in a more neutral position.
PLAYING CATCH-UPAs Korda starts back with the club, her forearms rotate away from the target before she hinges her wrists up, Whelan says. "And while this is happening, Korda keeps her strong lower body stable to create resistance against her upper body." This is where she begins to store energy, he says.
ON-TIME ARRIVALWhen Whelan speaks of good sequencing, he wants Korda to get her body, arms and club to end the backswing at the same time. The shoulders are fully rotated as the club's shaft gets to parallel with the ground. "And her swing has great width, which means more power," he says.
STACK FOR ATTACKShe's loaded into her right side, but not swaying, Whelan says. "I like to see her right ankle, knee and hip in the same line at the top. That means she's stacked over that leg." When your upper body drifts farther away from the target than the trail leg, you start to lose the power you just created.
PUSHING OFFHer transition was grooved through a drill: "I put a tennis ball under her right foot and she compresses it as she starts down with the club, working inward and transferring weight to her left side," Whelan says. "If you keep the right side moving toward the target, you can put a lot more into the hit."
SQUARED UPHer tee shots have become a lot straighter, because she keeps the clubface square to her target longer, Whelan says. "Although the ball's been struck, she hasn't released the square position of the clubface just yet. That's controlled by quiet hands and wrists—a key to accuracy."
IN BALANCE"Through her sequencing and lower-body strength, she doesn't have to come up on her toes to generate power," Whelan says. "It's a stronger, more consistent move. Also impressive is that she's stayed in balance til the end. It means everything was released in the proper order."
JESSICA KORDA 26 / 5-11 Bradenton, Fla.DRIVER Callaway GBB Epic (10.5 degrees)AVERAGE DRIVE 271.4 yardsDRIVING ACCURACY 73.6 percent