KORDA WITHDRAWS
Start to Jessica Korda's 13th LPGA season still on hold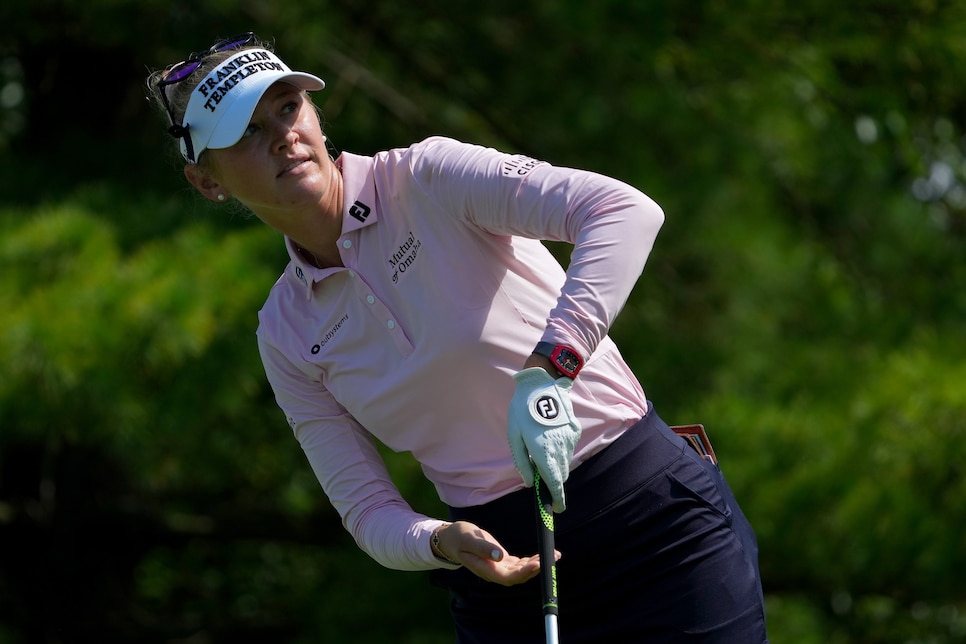 The start of Jessica Korda's 13th LPGA season remains on hold. According to the LPGA's website, Korda is no longer in the field for next week's Honda LPGA Thailand, the second event of the season. It's the home of her fifth career victory in 2018 and her LPGA member debut in 2011.
Korda announced in early November that she'd step away due to rehabbing a back injury at her doctor's suggestion.
"Playing anything further would have made my recovery a lot longer," Korda tweeted when she stepped away, "so per doctor recommendation and talking to my team, we've decided that this is the right call. I'm beyond bummed. I haven't had the most luck when it comes to injuries in my career, nonetheless l'm going to keep on keeping on."
The six-time winner had an extensive operation in December 2017 to put 27 screws into her mouth to fix a substantial overbite that affected her sleep. She missed the 2017 Solheim Cup earlier in the season due to a left forearm injury.
Korda reflected on how challenging managing her injuries has been following her last victory at the 2021 Hilton Grand Vacations Tournament of Champions.
"My family is everything," Korda said, "They're my biggest support system. They believe in me more than I believe in myself. They're always there to pick me up when I'm down.
"Let me tell you, I've been down."
As much as Korda's battled through her injuries, it hasn't stopped her from being competitive. She won the 2018 Honda LPGA Thailand merely 11 weeks following her reconstructive jaw surgery.
It's an ability she'll need to rely on when she returns this year. As of now, Korda sits 19th in the Rolex Women's World Rankings. That spot qualifies for the U.S. in the Solheim Cup by being the top-ranked player not in by Solheim Cup points. The three-time Solheim veteran is eighth in points, six behind Meghan Khang for the final points position.
However, time is more pressing for earning her way into the Hanwha LIFEPLUS International Crown. Currently, Korda's on the outside looking in. She sits two back of Danielle Kang (17th) in the rankings for the fourth and last spot on Team USA. The final seeding will be confirmed via the Rolex Rankings following the DIO Implant LA Open on April 3.
Three tournaments remain after the Honda LPGA Thailand before International Crown rosters finalize: The HSBC Women's World Championship March 2-5, LPGA Drive On Championship March 23-26, and the DIO Implant LA Open March 30-April 2. Per the tour's website, of those three tournaments, Korda is only in the field at the HSBC Women's World Championship.