Golf Equipment
Gear On Tour: Valero Texas Open
A glimpse of what players are using this week during the Valero Texas Open at the TPC San Antonio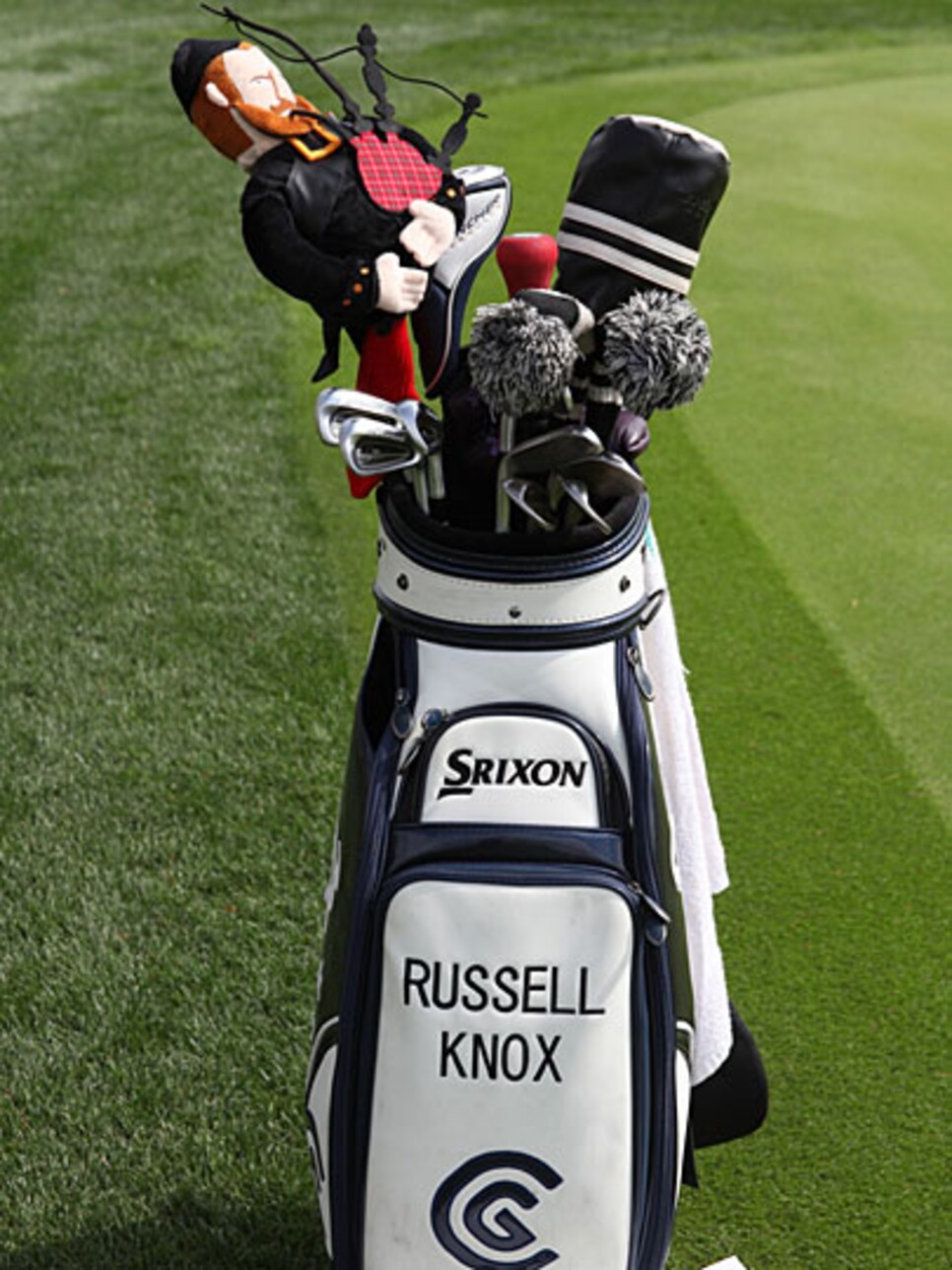 Russell Knox's bag
A glimpse of what players are using this week during the Valero Texas Open at the TPC San Antonio
Russell Knox's Cleveland Clubs
Russell Knox's Cover
Knox has a unique Scottish bagpiper driver cover.
Shawn Stefani's wedges
One of Stefani's wedges is a custom-stamped "No Doubt" 60 degree Titleist Vokey wedge.
Another Shawn Stefani wedge
This Titleist Vokey 60 degree M grind wedge is custom-stamped with "Holla Back"!
Bettinardi Covers
These putter covers have been created for the 2013 Masters.
Greg Norman's bag
Greg Norman played in the pro-am.
Fourteen's FH1000 long iron
Fourteen's FH1000 pitching wedges
Rusty Estes shaping a wedge
K.J. Choi's clubs
Choi's clubs include Miura irons and Titleist wedges.
K.J. Choi's Odyssey putter
K.J. Choi's grip
Choi's personal model of a Super Stroke grip is on his Odyssey putter.
K.J. Choi's Irons
Choi's Muira CB 501 irons are in play this week. It's the set he used when he won the Players.
K.J. Choi's Wedge
Choi uses a custom-ground Titleist Vokey wedge.
Greg Chalmers' wedge
Chalmers' customized Ttitleist Vokey wedge.
Greg Chalmers' putter
Chalmers' old putter designed by Bobby Grace.