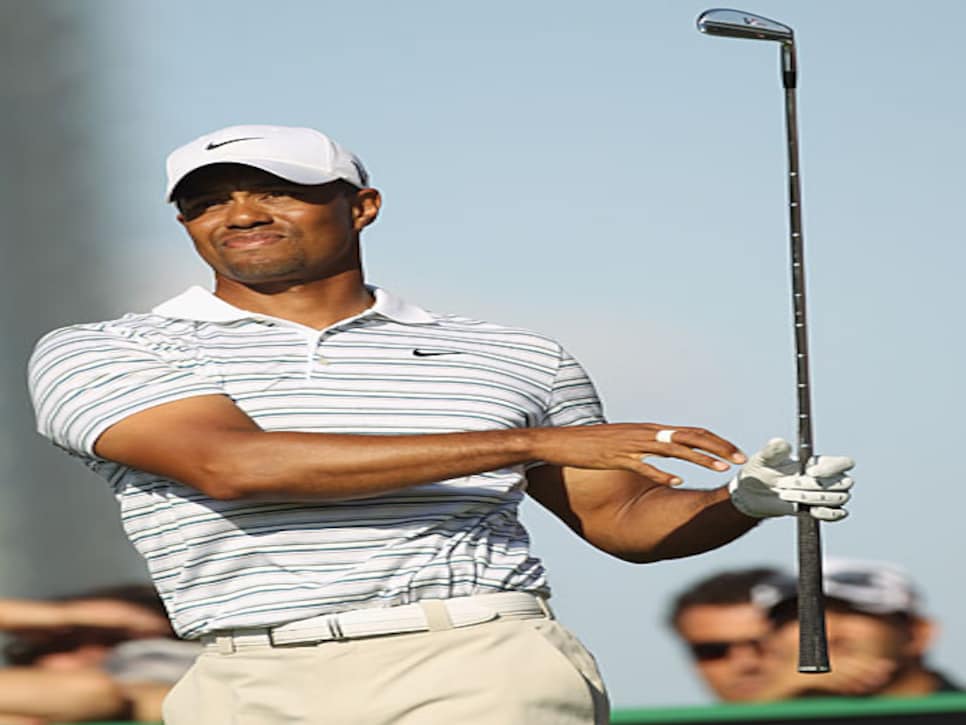 The insider analysis
"My start lines were good. They were nice and tight."
The fallback cliche
"It is what it is."
The insider analysis that digs at a former coach
"My swing was more of a wipey swing, just kind of wiping it out there, so I wasn't getting a full transfer of energy, so now I'm swinging easier."
More insider analysis that digs at a former coach
"I'm hitting it so much more flush."
The indifferent course critique
"It's right there in front of you."
The insider analysis that most golfers can't relate to
"If I can't control my 'traj' I can't hit the ball the right distance."
The vague prediction
"It all depends on the pins."
The former caddie
"Stevie"
The chronic swing flaw
"Getting stuck"
The fallback explanation of a mediocre round
"It's all part of the process."
The immodest assessment
"I hit a lot of beautiful putts."
The I'm-not-here-to-make-friends throwdown
"I figure there is no point in going to a tournament if you don't think you can win."
The justification for tape delays
"#&!?@%!!!"