Our 18 favorite Masters merchandise items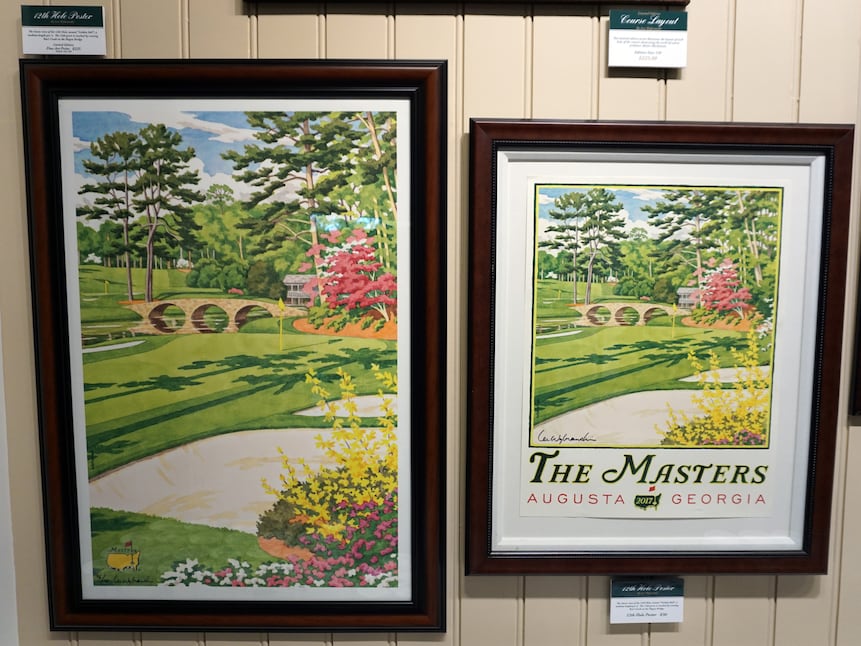 Limited Edition prints by Lee WybranskiIf you love golf and you love art, you're likely familiar with Lee Wybranski's work. The artist has made 100 prints of Augusta National's iconic 12th hole, and each print is selling for $225 (left). If you'd rather not pay that kind of money, you can buy a poster of that print for just $30 (right).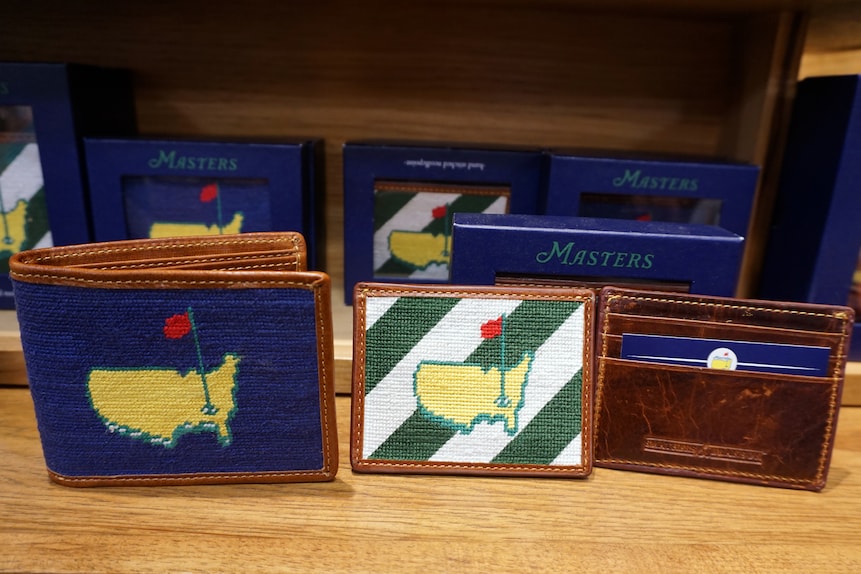 Needlepoint walletsThese needlepoint wallets ($115 for the wallet; $60 for the card case) are a perfect way to celebrate the Masters on a daily basis without being obnoxious about it. I've been using a card case as my wallet for two years now and it wears incredibly well over time.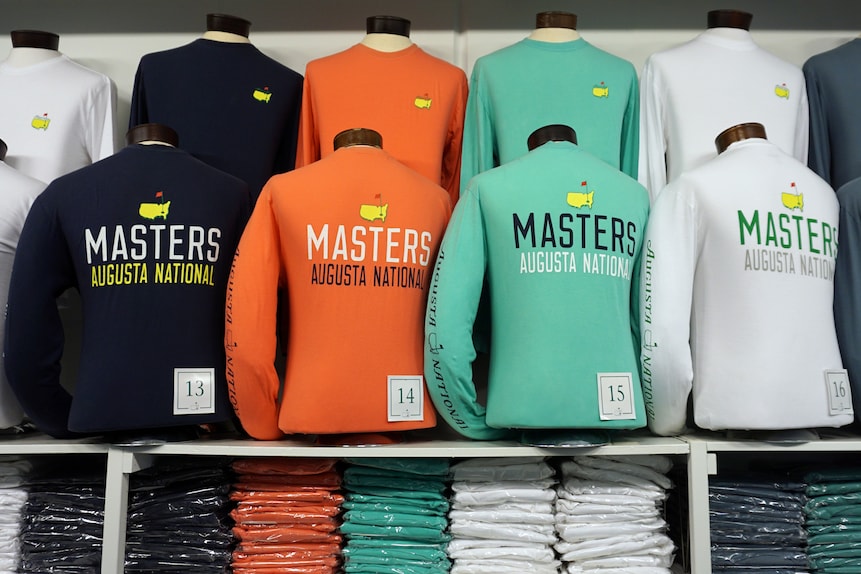 Long-sleeve t-shirtsThere are three things about this long-sleeve shirt ($45) that make us love it: the front of it is clean, with just a Masters logo; "2017" isn't printed anywhere on the shirt, making it timeless; while it comes in an array of fun colors, its navy and white options will match essentially anything you wear.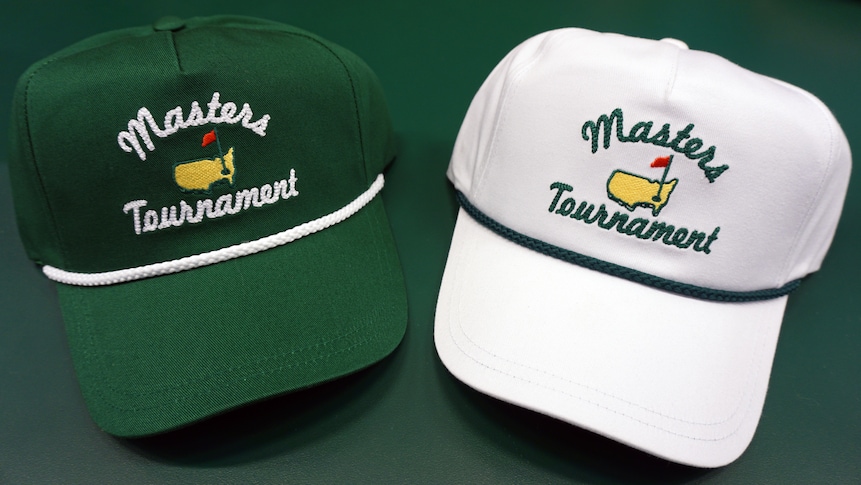 Vintage rope hatsThese hats pay homage to a style that's as classic as the tournament itself, and since they don't say the year of the tournament anywhere on them, you'll be able to wear them for a long, long time. ($26)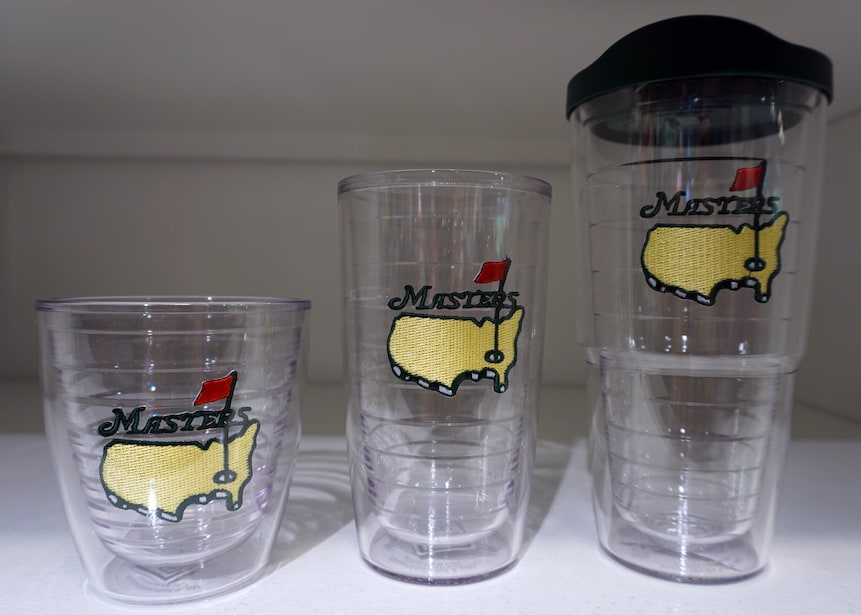 TumblersEveryone loves a good tumbler, and the merchandise store is offering them in three different sizes: 12 ounces ($14); 16 ounces ($16); and 24 ounces ($24). We love these tumblers more than a few others offered in the store because they don't say "2017" anywhere on them. (Are you noticing a trend? We prefer items that don't say the year on them.)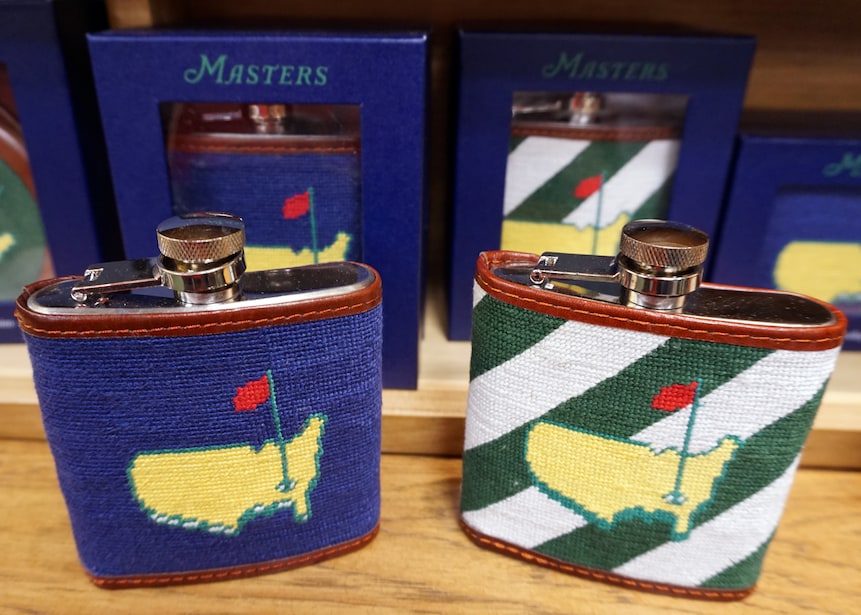 Needlepoint flasksAre these the classiest flasks you've ever seen? Probably. ($70)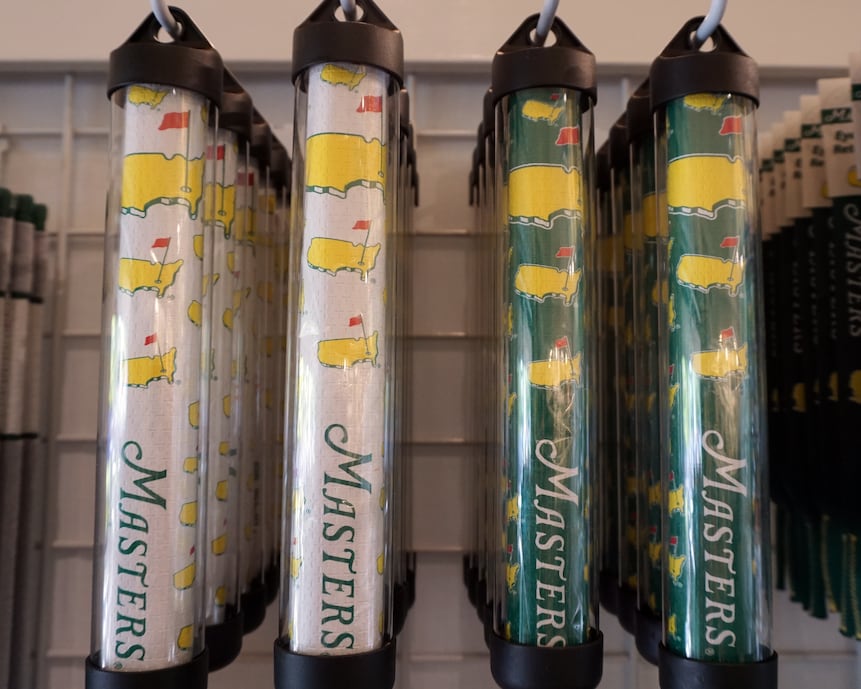 SuperStroke SLIM 3.0 gripsIn terms of paying homage to the Masters, a decked-out putter grip might be the most unexpected option. You can buy this Masters-edition SuperStroke SLIM 3.0 grip for $29, which is just $4 more than your average SLIM 3.0.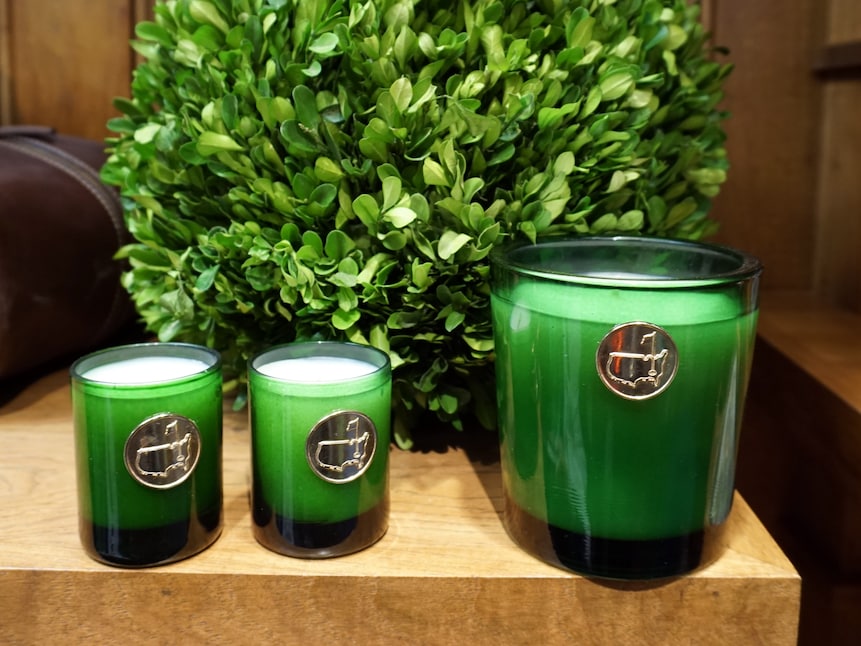 CandlesIf you're interested in bringing Augusta National's sweet scents to your home, look no further than these candles ($40 for a set of three small candles; $40 for one big candle). We smelled them and their fragrance is strangely spot-on.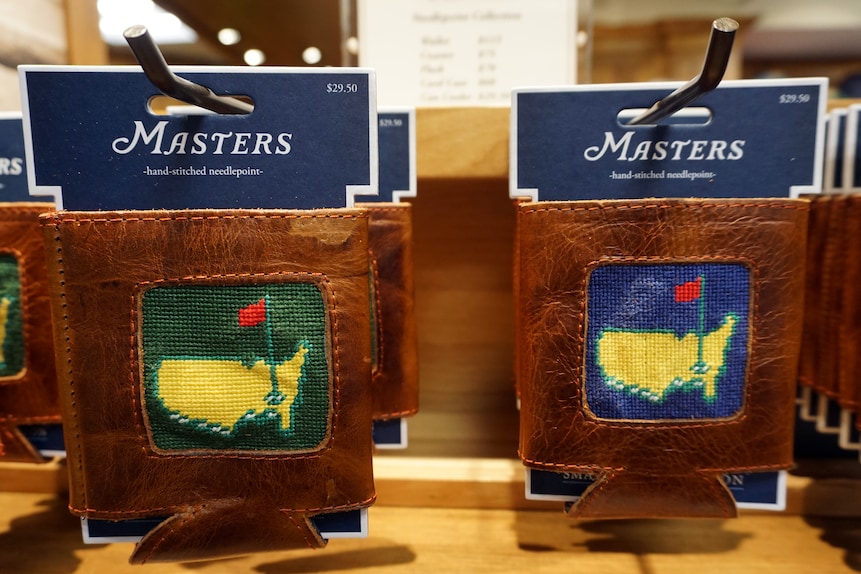 Leather kooziesHave we ever seen such elegant koozies? No. Do we love them? Yes. ($29.50)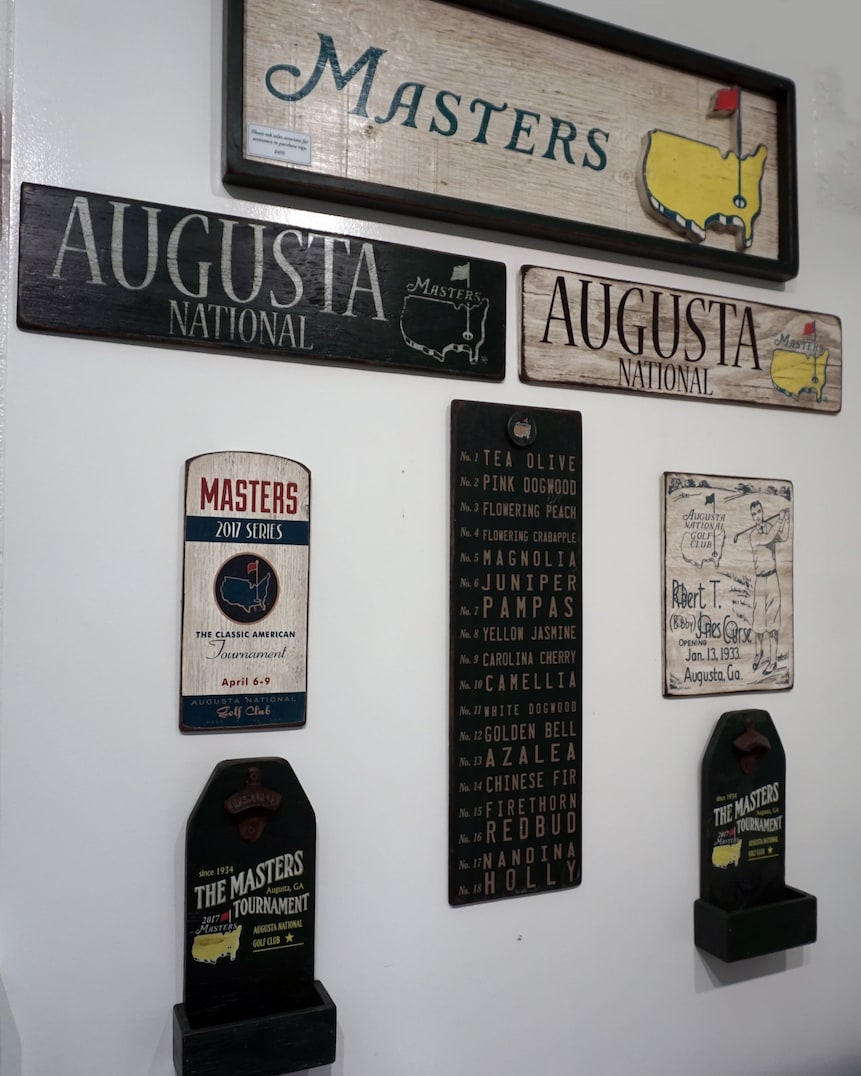 "Signs By The Sea" signsSigns By The Sea has become a prominent fixture at golf's biggest tournaments, and we couldn't be more excited about that. These signs ($45-95) are perfect items for your man cave or office, and if they're too pricey for your liking there are smaller Signs By The Sea magnets that cost just $10.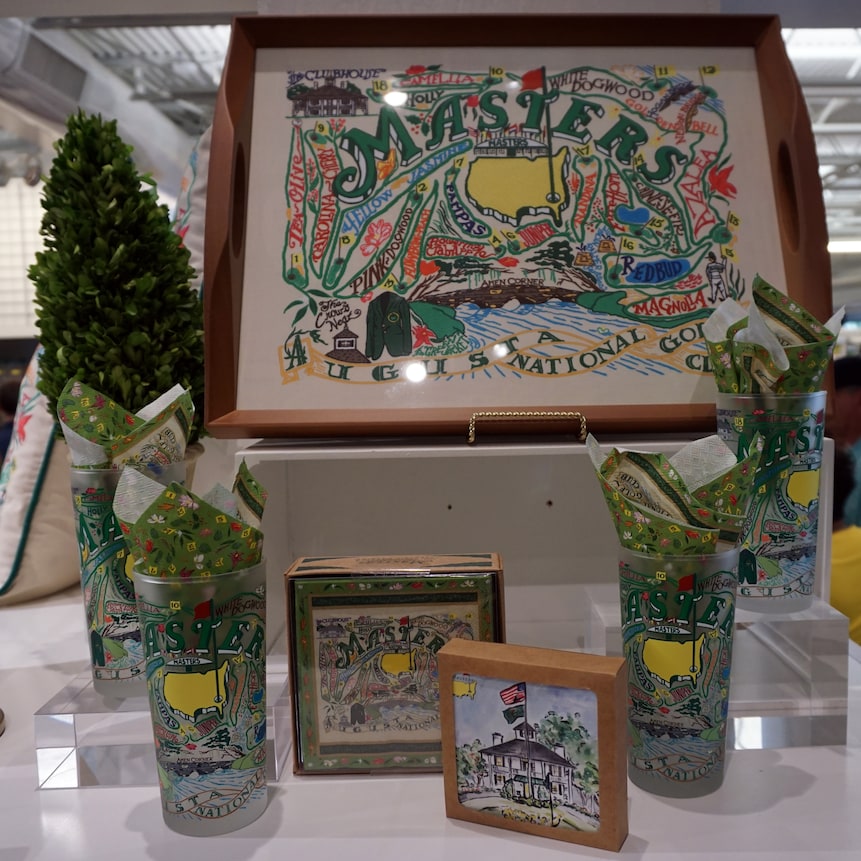 The CatStudio collection of goodiesCatStudio's bold, funky design has come to the Masters in a variety of forms: glasses (35 for a set of two); cocktail napkins ($15 for a pack of 40); coasters ($18 for a set of two); hand towels ($25), serving trays ($100); and pillows ($175). These items are a lively, unique way to celebrate the iconic tournament.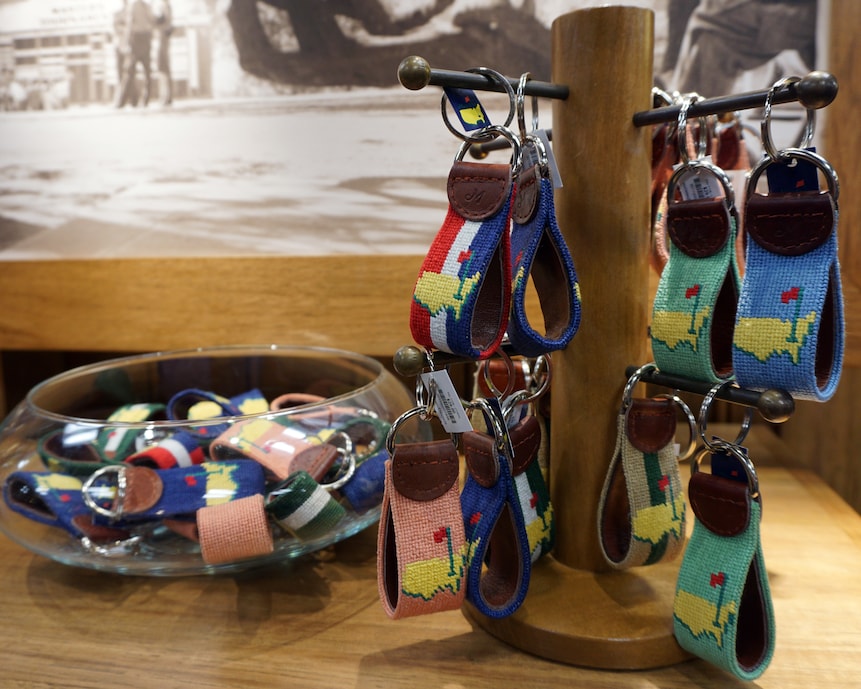 Key fobsThese one-of-a-kind key chains ($29) come in a variety of fun colors, and they're a fun, subtle way to celebrate the Masters.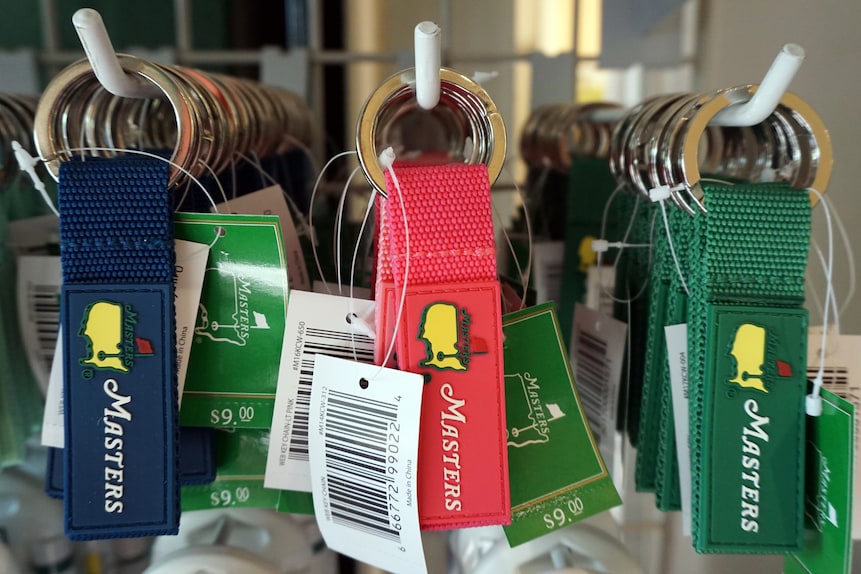 KeychainsIf you think $29 is far too expensive for a keychain, consider these $9 options. They're a perfect gift if you know someone loves the Masters, but not much else about them.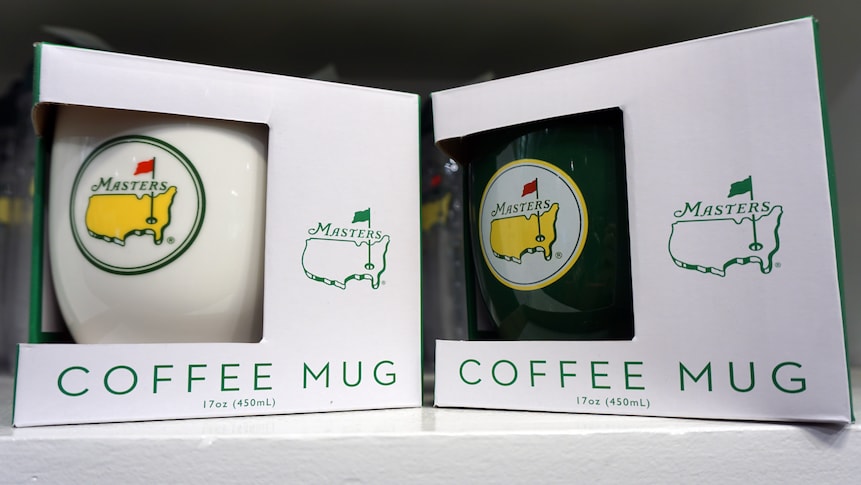 Coffee mugsI've bought gifts that range in price from $9 to $250, and the one item people love most is this $12 coffee mug.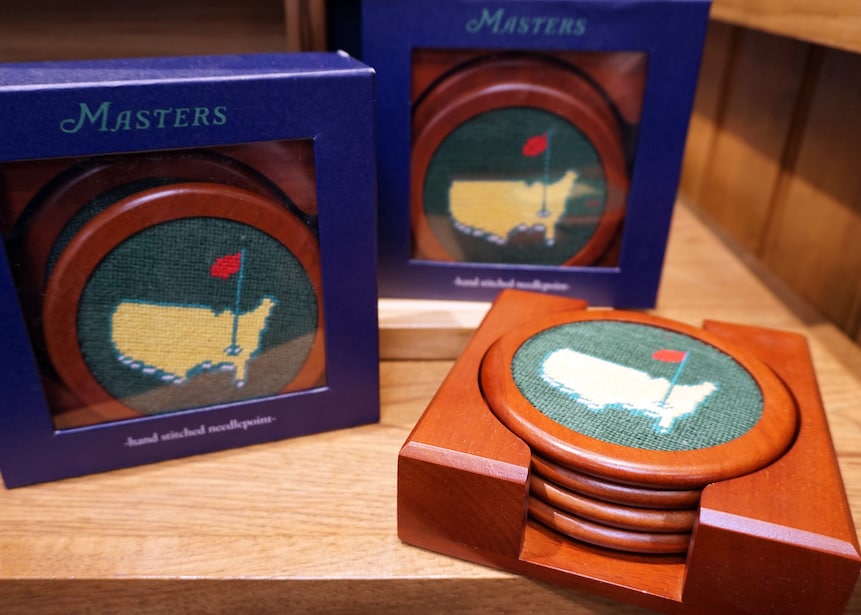 Needlepoint coastersYou won't often come across needlepoint coasters, so this Masters-edition option ($75 for a set of four) is a must.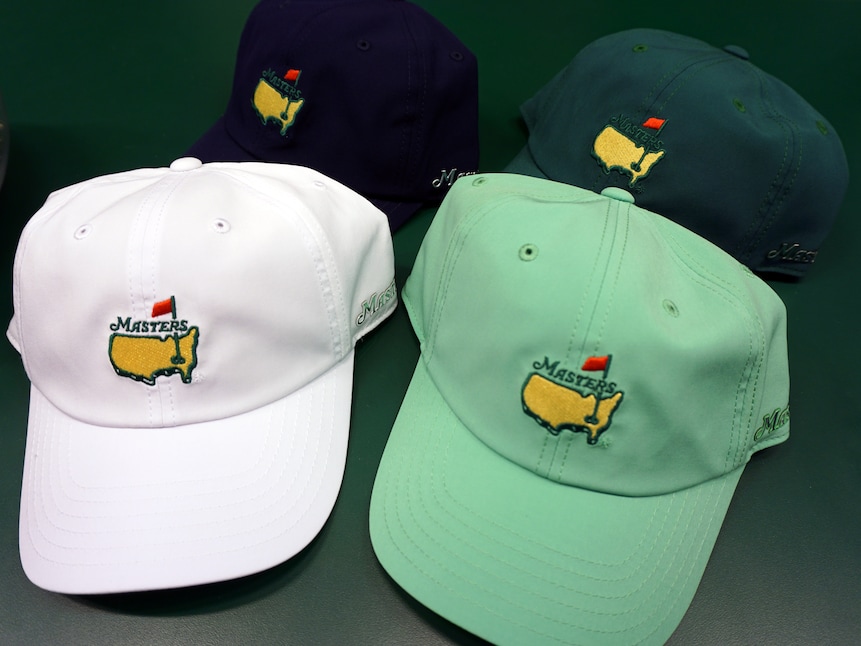 Performance capsIf moisture-wicking fabrics and perfect fit are essential for your hat needs, these performance caps ($26) are a solid option. They have velcro closures, they come in a variety of essential colors, and they don't say "2017" anywhere on them.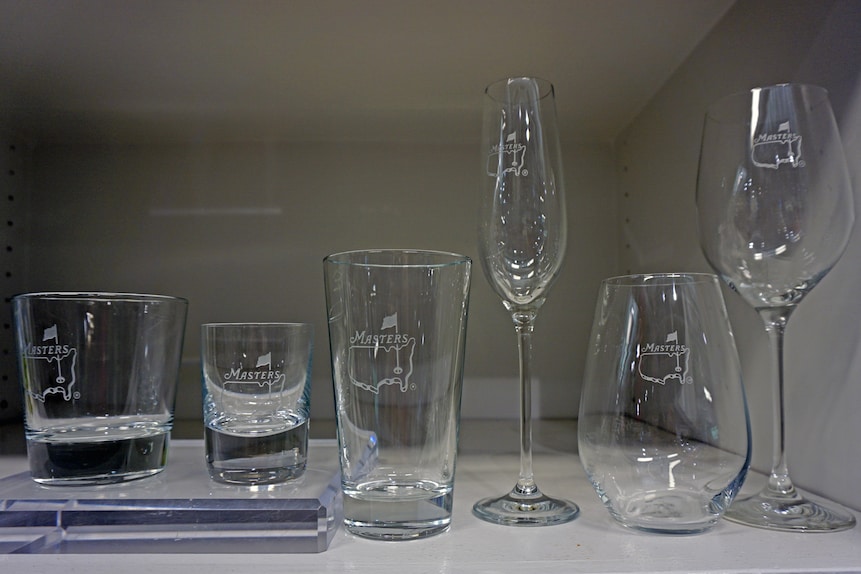 A variety of glassesWe love how subtle the Masters logos are on these glasses. As such, they celebrate the tournament in a classy, sophisticated way. The array of designs will ensure you'll find a style that best fits your drinking style.Champagne flute: $36 for a set of two Wine glass: $38 for a set of two Stemless wine glass: $38 for a set of two 14-ounce beer glass: $38 for a set of two 12.5-ounce whiskey glass: $38 for a set of two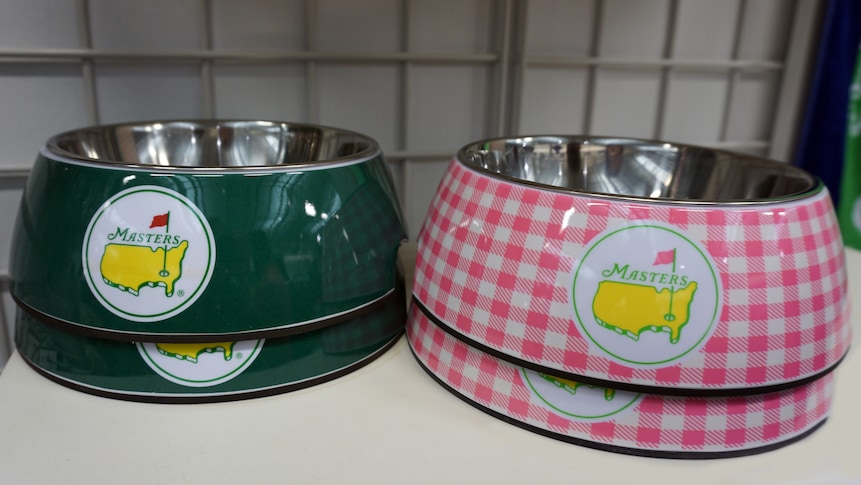 Dog bowlsBecause your dog wants in on the fun, too. ($18)