Golf Equipment
This is the time of year when products turn green in anticipation of the Masters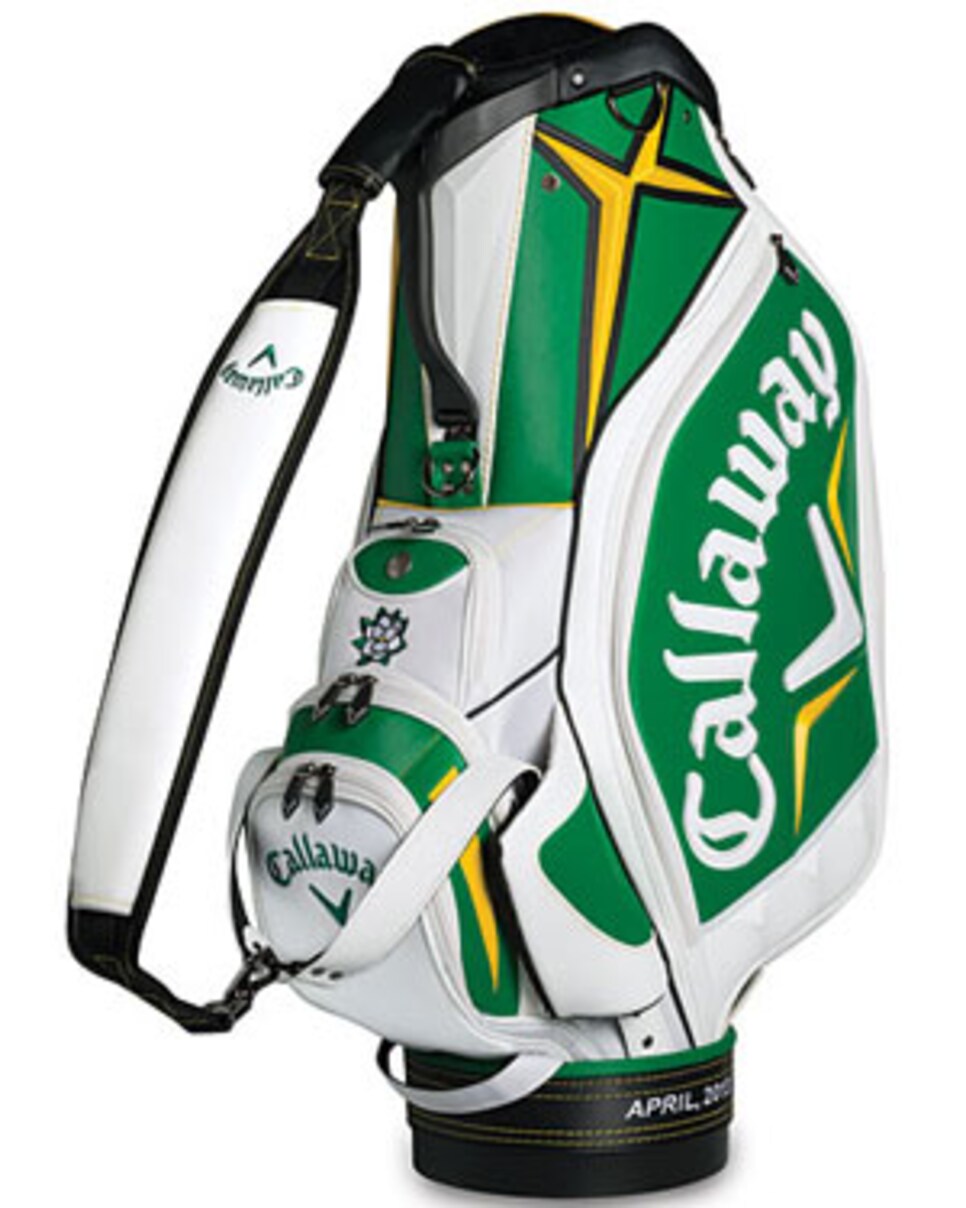 This is the time of year when products turn green in anticipation of the Masters
FootJoy's custom MyJoy shoes feature a green tortoise-print pattern in 16 styles.
IJP Design's azalea-theme putter headcovers (only 600 made).
Callaway's green-accented staff bag (only 500) features a dogwood in bloom.
Wilson is giving away seven sets of special D-100 irons through social media.
Cobra's six-way adjustable AMP Cell driver offers a green version (only 1,800).
Golf Pride extends its color range on the New Decade Multicompound Whiteout line to a tournament-specific hue.
A special Fujikura Fuel shaft (only 125) shows off April colors.
Kentwool's limited-edition Tour Profile Augusta Sock, featuring the company's proprietary blend of merino wool, said by the company to help reduce fatigue, and high-tech fibers to assist with moisture management.-- John Strege
Tiger Woods' new golf footwear, modeled after the Nike Free running shoe is distinctive enough to inspire a special version tied to the Masters, which Woods has won four times. Nike's TW '13 LE has green, yellow and red accents on the outsole, the top eye-stay and the tongue.