Before you watch the 2017 Masters, here is what you've missed in golf this season
We get it: not everyone is infatuated with golf. But, similar to other big-time sporting events like the Super Bowl or Kentucky Derby, the Masters pulls in its share of casual fans and curious bystanders. If you haven't paid attention to the game this year, fear not: here's your 2017 Masters primer on what you've missed this season.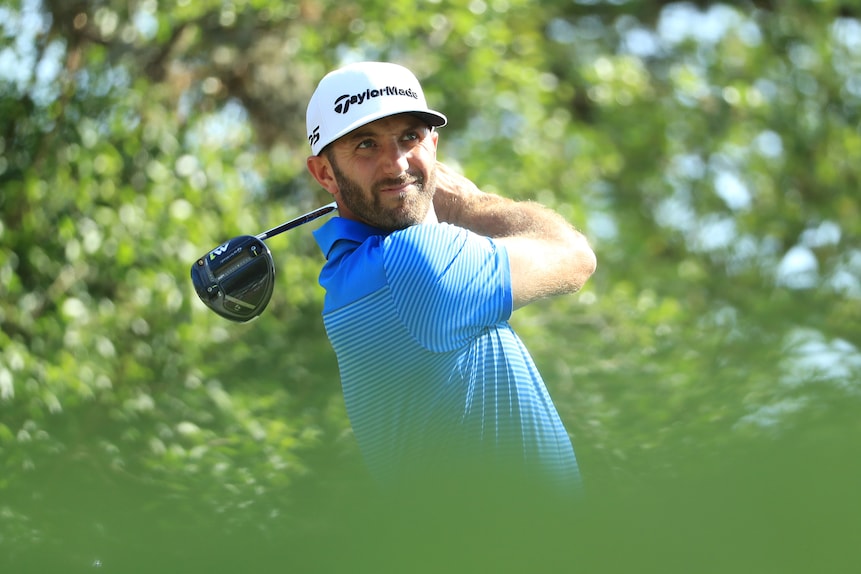 Richard Heathcote
Welcome to the Dustin Johnson Era
Since capturing the U.S. Open at Oakmont last summer, Johnson's won six of his past 18 worldwide events, and enters Augusta with three victories in his last three events (just as remarkable: DJ has 14 top-10 finishes in that span). He's the undisputed No. 1 player in golf, breezing through tournaments even when his "A" game is absent. But there's a difference between present fame and immortality, the latter which can be achieved by putting on the green jacket this week. He's the 2017 Vegas favorite at 5-to-1 odds.
Photo By: Richard Heathcote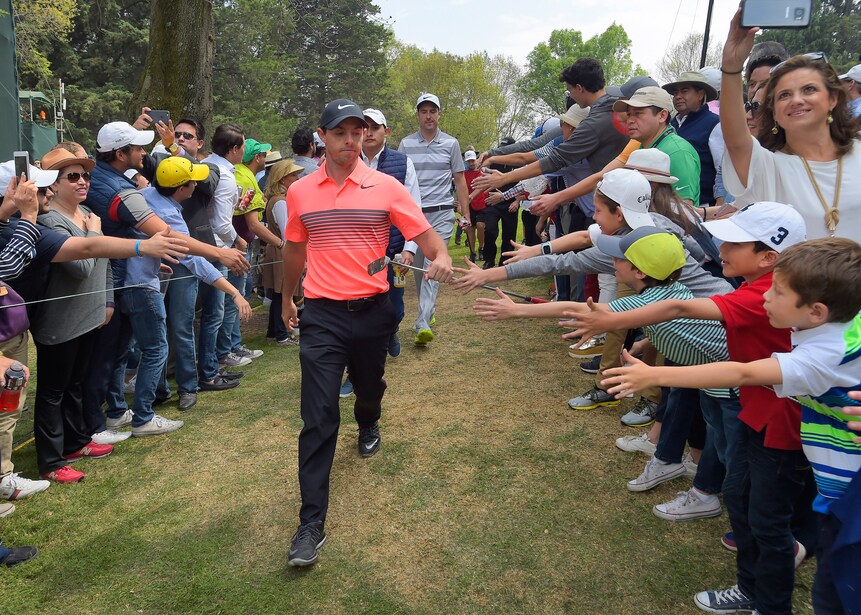 Stan Badz
Following injury, Rory McIlroy seeks Grand Slam
You may know McIlroy as the guy who was screaming at Patrick Reed at the Ryder Cup. Following a rough summer, Rory bounced back in the fall to win the FedEx Cup, with many forecasting 2017 as the Year of McIlroy. Alas,
a rib injured sidelined
the four-time major winner for six weeks, putting a pause to this march of dominance. McIlroy has shown signs of life in return, and the 27-year-old has flirted with the green jacket in the past, but has lacked the consistency and fortitude to close the deal. Nevertheless, his ability to go low has almost no parallel, and if he can put a bandaid on his bad stretches, he's not one you'd bet against this week.
Photo By: Stan Badz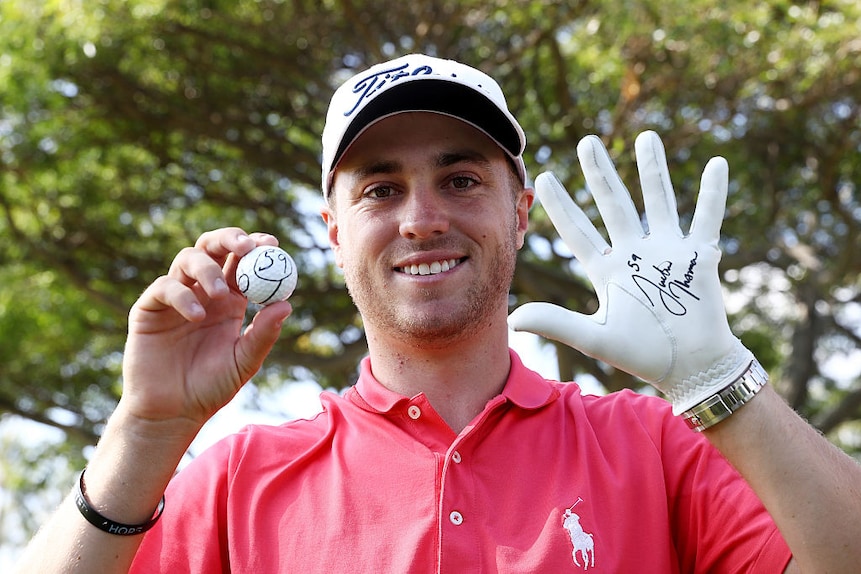 Getty Images
The "other" three-time winner this season
Justin Thomas is the poster boy for society's short attention span. Just months ago, golf was crowning Thomas as the next big thing, with back-to-back wins in Hawaii -- one which
included a round of 59
-- giving the Alabama product three wins in the early season. However, after three missed cuts in his next six events, Thomas has seemingly become a Masters afterthought. Which is absurd; Thomas ranks first in birdie average, and his distance and iron accuracy are attributes Augusta National rewards. He's not a household entity yet, but don't be surprised to see his name on the leader board come Sunday.
Photo By: Getty Images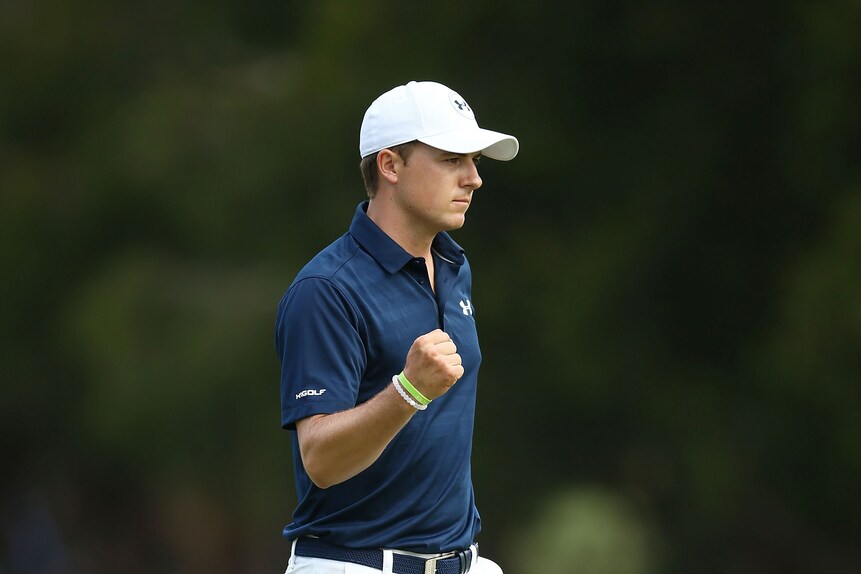 Getty Images
Jordan Spieth rebounds from 2016's second-half slump
How good is Spieth? Three victories in 2016 qualified as a "slump." While he did struggle at times last year, Spieth's been on fire since November, with two wins and seven top-12s in his last nine events. After losing a five-stroke lead on the back nine last Masters, the 23-year-old has some unfinished business to take care of at Augusta National. Given his performance entering the tournament -- Spieth ranks first in strokes gained: approach, second in birdies and third in scoring -- it appears he's up for the challenge.
Photo By: Getty Images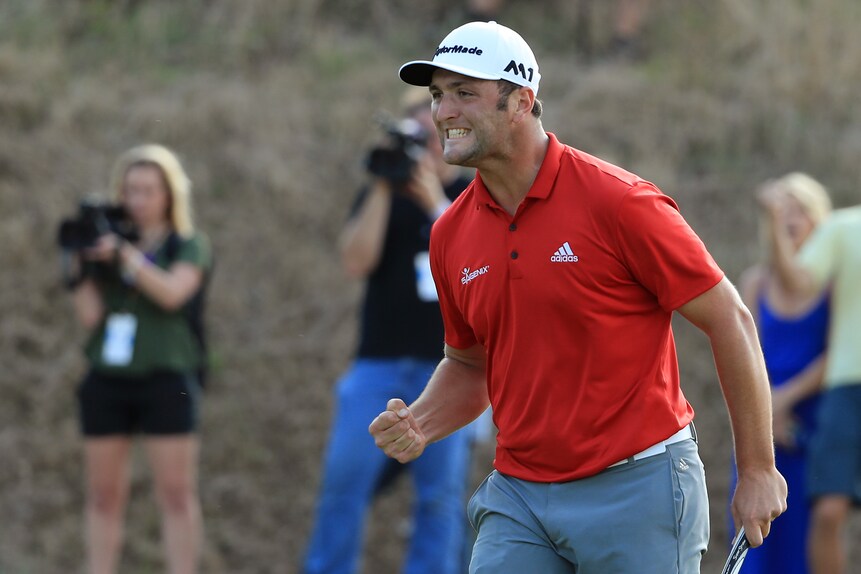 Richard Heathcote
Meet golf's new rising star
Jon Rahm wasted no time acclimating to the PGA Tour; in his first event as a pro last summer, the two-time Hogan Award winner finished T-3 at the Quicken Loans National and earned his card in just seven events. Rahm has avoided a sophomore slump, breaking through with a victory at Torrey Pines, along with five top 10s in just eight appearances. The Masters is historically unkind to rookies; Fuzzy Zoeller was the last player to win in his tournament debut in 1979. But with remarkable touch for a bomber -- combined with a moxie unheard of from a 22-year-old -- Rahm could be the one to break the first-timer curse.
Photo By: Richard Heathcote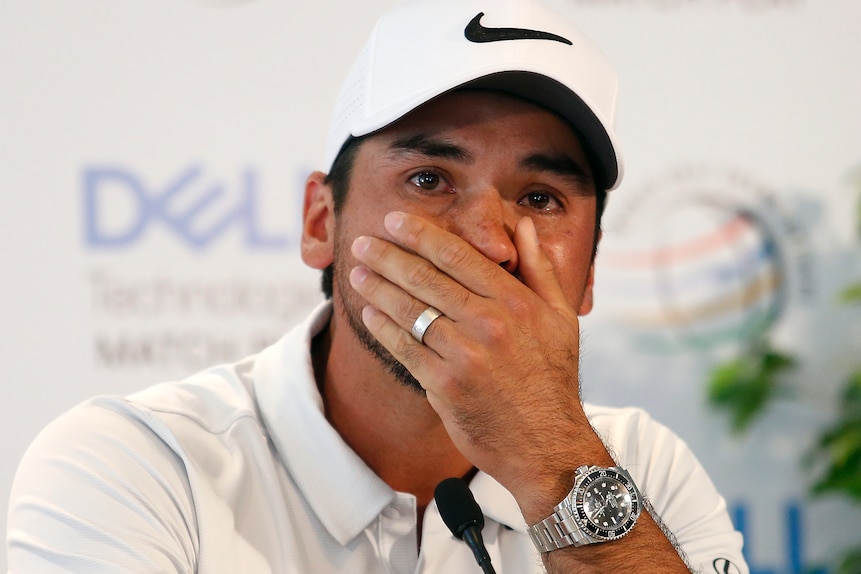 Matt Hazlett
What's up with Jason Day?
While his colleagues have soared, Day's been mostly a non-factor this season, owning more WDs than top 10s. It was a curious development until two weeks ago, when an emotional Day announced his mother was battling cancer. After a two-week absence, the 2015 PGA Champion is
scheduled to play
at Augusta. With such off-the-course matters weighing heavily, Day's preparation and performance are a bit of a wild card. Luckily for the Aussie, he's had success at the Masters, with a runner-up finish in 2011 along with a third-place showing in 2013. If he wins -- and he certainly possesses the aptitude and dexterity to conquer -- it will be heart-wrenching scene.
Photo By: Matt Hazlett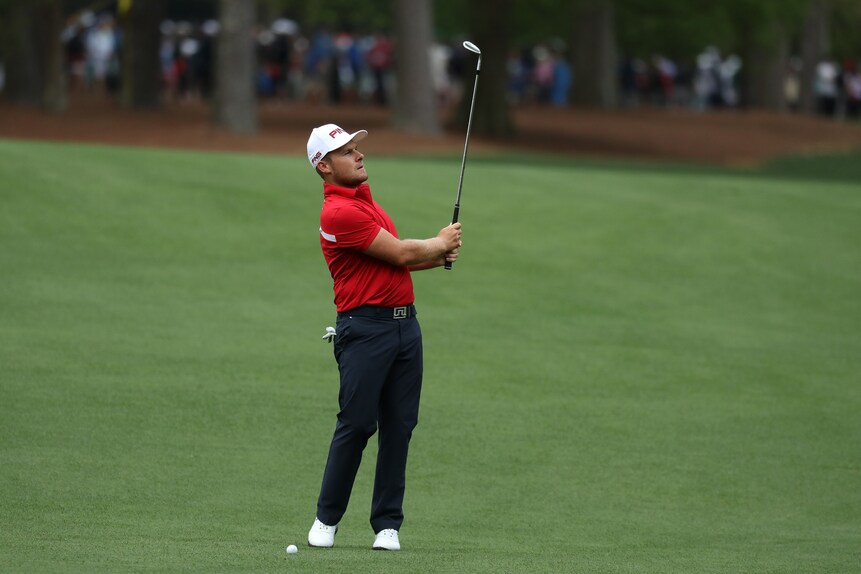 Rob Carr
The British are coming
After years of being a non-factor on the world scene, England has returned, and returned with vigor. The country boasts six players in the top 32, with young guns Matthew Fitzpatrick, Ty Hatton and Tommy Fleetwood all under 26 years old. Throw in the reigning Masters champ (Danny Willett) and Olympic gold medalist (Justin Rose), the Brits are set for an extended run of relevance. Although, speaking of Willett...
Photo By: Rob Carr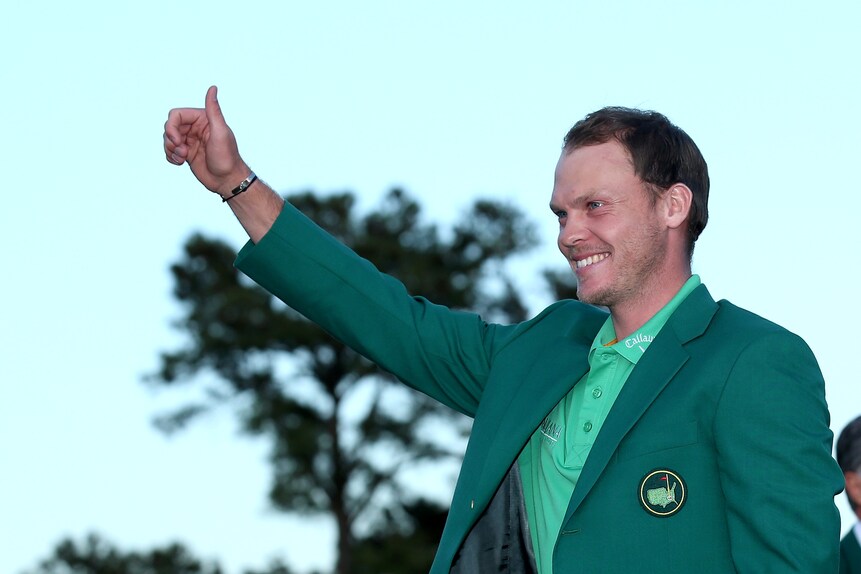 Getty Images
Danny Willett looking for answers
Judging by the press -- or lack thereof -- one would have no idea Willett returns to Augusta with the green jacket in tow. Since last year's career-defining win, Willett's been a bit of a mess; at one low point, he admitted
he wasn't finding much joy in the sport
. He has just one top-30 finish in six events in 2017, and Augusta National is not the type of course where you go looking for your game. Perhaps he rediscovers some magic this week, but -- given Vegas' 100-to-1 odds tab on Willett -- tough sledding could be ahead.
Photo By: Getty Images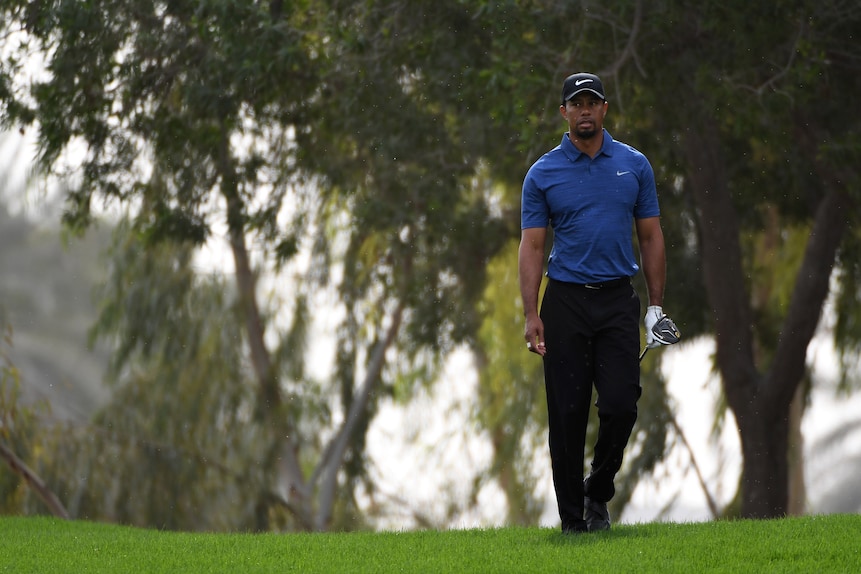 Ross Kinnaird
Oh yes, about that Tiger fella...
Woods briefly made a comeback this season, missing the cut at Torrey Pines before pulling out of a Dubai tournament with back spasms in early February. Woods hasn't played since, and after an aborted attempt to hit balls last week, Tiger
pulled out of the Masters
. It is the third time in four years Woods will not compete in the tournament, and it's his fifth straight missed major.
Photo By: Ross Kinnaird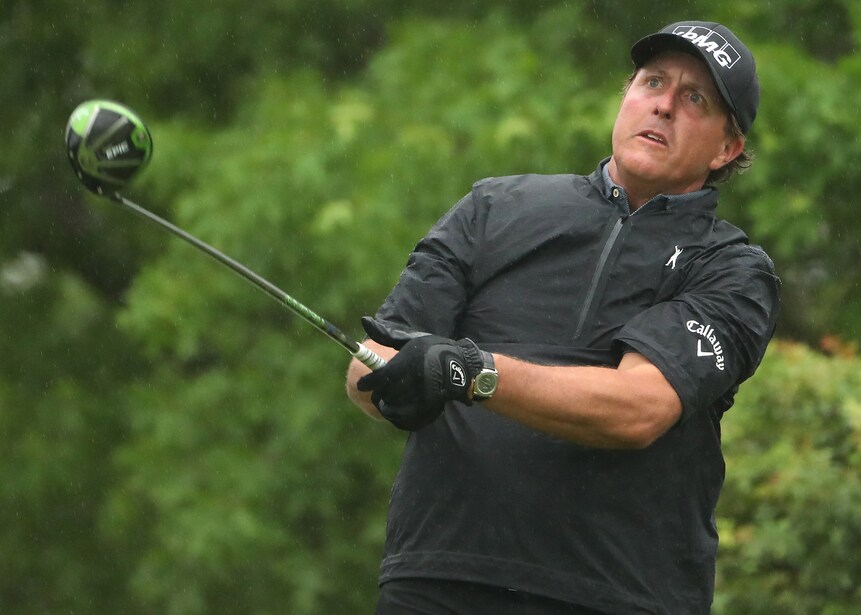 Christian Petersen
But Phil's still being Phil
Father Time remains undefeated, but Phil is giving him a hell of a bout. Mickelson, who turns 47 this summer, has made the cut in all nine appearances, with three top 10s and six top 25s. He knows Augusta National as well as anyone, a sentiment cemented by three green jackets and 15 top 10s. There are a host of trendy picks this week, but don't sleep on the crafty lefty bringing home his fourth title.
Photo By: Christian Petersen