PGA Championship
11 Reasons To Care About This Year's PGA Championship
The 2015 PGA Championship lost some luster after Jordan Spieth's Grand Slam dream ended at St. Andrews. Even so, plenty of drama awaits at Whistling Straits. Here are the 11 storylines to keep an eye on during this year's PGA.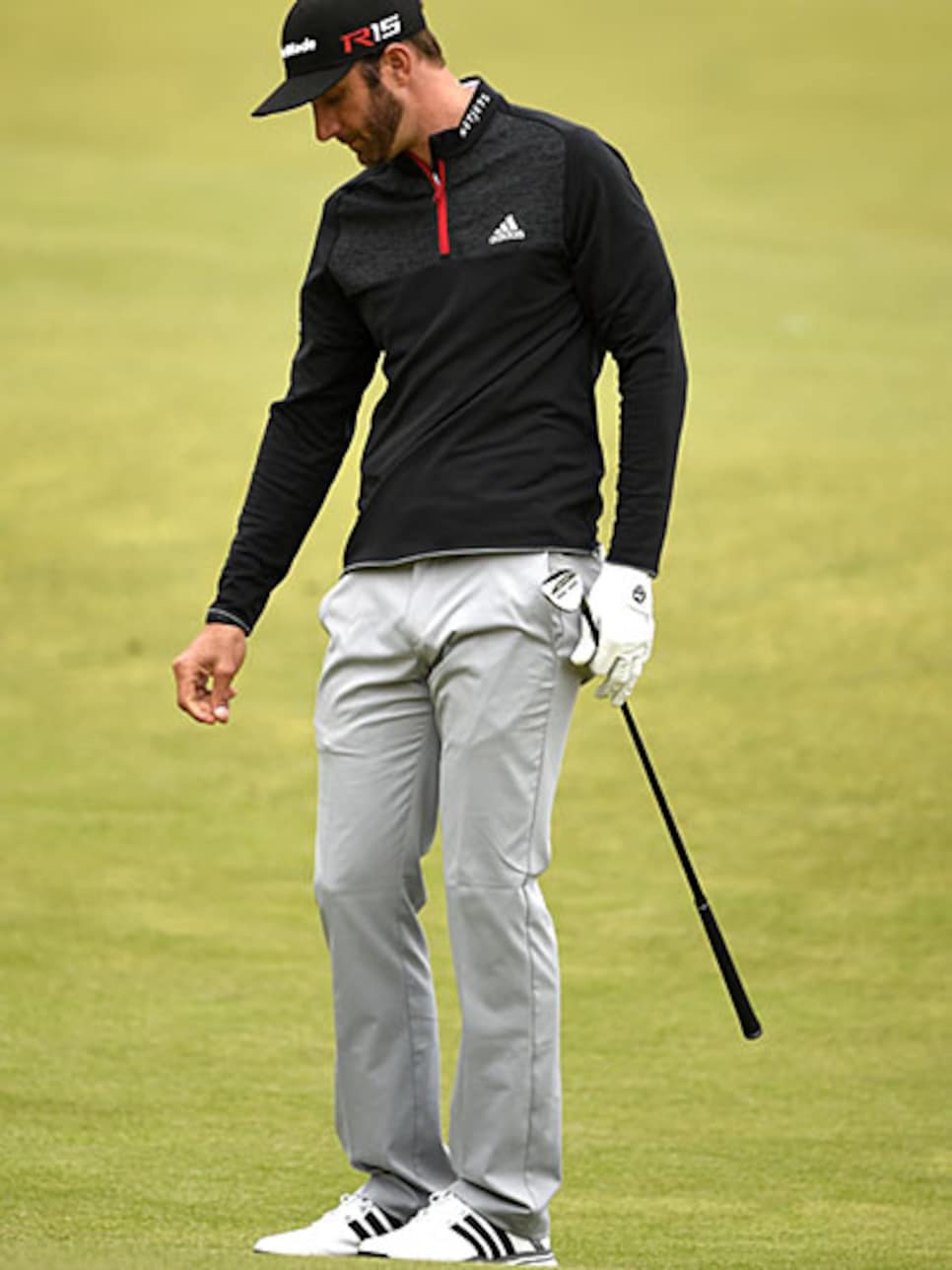 Photo By: Stuart Franklin/Getty Images
Photo By: Patrick Smith/Getty Images
Photo By: Ross Kinnaird/Getty Images
Photo By: Vaughn Ridley/Getty Images
Photo By: Stephen Szurlej
Photo By: Andy Lyons/Getty Images
Photo By: G Fiume/Getty Images
Photo By: Streeter Lecka/Getty Images
Photo By: Andrew Redington/Getty Images
Photo By: Streeter Lecka/Getty Images
Where is the psyche of Dustin Johnson?
Some are wondering how Jordan Spieth will bounce back after his performance at St. Andrews. It's the right question, just for the wrong player to ask it of since it's DJ who will be more keenly watched. Following another disappointing showing at the British Open, it's easy to wonder if the 31-year-old Johnson has the mental fortitude to win a major. Returning to the scene of the crime at Whistling Straits -- where he suffered his most infamous of mistakes -- will be a litmus test for Johnson.
Photo By: Stuart Franklin/Getty Images
Oh yeah, about that Tiger guy ...
Just when we think we're out on Tiger Woods -- missing the cut at the U.S. and British Open by miles, shooting 85 at Memorial -- he fires three sub-70 rounds at the Quicken Loans National and pulls us back in. Tiger hasn't been a factor at the past two PGA Championships at Whistling Straits, finishing T-24 in 2004 and T-28 in 2010, and his best performance this year was at Augusta, where he came in 17th. However, as long as he's in the field, you better believe eyes will follow.
Photo By: Patrick Smith/Getty Images
Three-for-Four ain't shabby
Spieth might be the first (then) 21-year-old to finish fourth at the British Open and have it feel disappointing. Certainly the wind is out of the sails with the Grand Slam kaput. Still, a win at Whistling Straits would give Spieth his third major of the year. Only two other in the modern era have accomplished the feat: Ben Hogan in 1953 and Tiger Woods in 2000.
Photo By: Ross Kinnaird/Getty Images
Will it finally be Jason's Day?
The Australian won the RBC Canadian Open for his second title of 2015, and entered the WGC-Bridgestone Invitational with eight top-10s in just 13 events. He also has nine top-10s in majors since 2010, including six top-fives. Yet while frequently close to winning, Day struggles to close things out, most recently evidenced in missing a putt short on the 18th at St. Andrews to get into the playoff. Even so, other than Jordan Spieth, perhaps no player in golf is hotter than Day, making him one to watch in Wisconsin.
Photo By: Vaughn Ridley/Getty Images
Enter Sandman
Whistling Straits is unparalleled when it comes to Midwestern aesthetics, symmetry and elegance. That doesn't mean it's a walk in the park for the players. With more than 1,000 bunkers on the premises, keeping the ball out of the sand is imperative (just ask DJ). Don't be surprised if these obstacles play a big part on the back nine come Sunday.
Photo By: Stephen Szurlej
How much does Phil have left in the tank?
He finished second in last year's PGA Championship at Valhalla and also grabbed the silver medal, albeit in a distant fashion, at Augusta. However, those are the only top-10 performances for Phil since winning the 2013 British Open. And, as I'm often reminded, Father Time remains undefeated. At 45, the clock is ticking for Mickelson to grab another major title. He did finish just two strokes off a playoff at this venue 2004, giving hope that he can contend at Whistling Straits.
Photo By: Andy Lyons/Getty Images
Bubba's Happy Place?
In his last 19 major appearances, Bubba Watson has finished inside the top 10 a mere two times: his 2012 and 2014 victories at the Masters. Yet, Watson did find himself in a playoff with Martin Kaymer at the 2010 PGA Championship, ultimately falling short after putting his approach on the third playoff hole into the creek. While Watson's game may not be applicable to many courses, Whistling Straits seems conducive to his eccentric approach.
Photo By: G Fiume/Getty Images
The "other" rising star
Don't forget Hideki Matsuyama when discussing golf's barrage of young guns. The 2014 Memorial winner is only 23, and has made 18 of 20 cuts this year, including eight top-10s. He finished fifth at the Masters and flirted with contention at Chambers Bay and St. Andrews. Though Matsuyama is prone to bouts of inconsistency with the putter, his accuracy off the tee and with his approaches makes him a dark horse at Whistling Straits.
Photo By: Streeter Lecka/Getty Images
Time to worry about Adam Scott?
In one sense, the 2013 Masters champ has two strong major showings this year, finishing fourth at the U.S. Open and 10th at the British. Lost in the drama at St. Andrews, however, was Scott's back-nine collapse, playing the last five holes in five over. Once considered part of the game's elite, Scott is beginning to look like a one-hit wonder, and at 35, he's no longer an up-and-coming commodity. Will Scott be able to tame his final-round demons or will Whistling Straits wind up being another missed opportunity?
Photo By: Andrew Redington/Getty Images
The Return of Rory
Give the man credit: he knows how to use social media to his advantage. After missing the British Open, McIlroy has dropped hints that he'll be in Wisconsin to defend his PGA Championship title. However, despite the workout and practices videos posted on his Instagram, it remains to be seen how McIlroy's body will stand the rigors of the Whistling Straits terrain. As we've seen with other players coming off injury, it's extremely difficult to return to competition and immediately contend. Can McIlroy buck this trend?
Photo By: @rorymcilroy
Will Louis Oosthuizen's hot streak continue?
Shrek might not be the first name to come to mind when conjuring the best players in the world. His results would beg to differ, as Oosthuizen has two runner-up finishes in his last two majors. With his unflappable demeanor and one of the best swings on tour, Oosthuizen has the perfect chemistry to contend at Whistling Straits. Don't be surprised if he grabs his second career major in Wisconsin.
Photo By: Streeter Lecka/Getty Images