Ladder your goals
The 'blueprint' for golf success, according to the PGA Tour's newest winner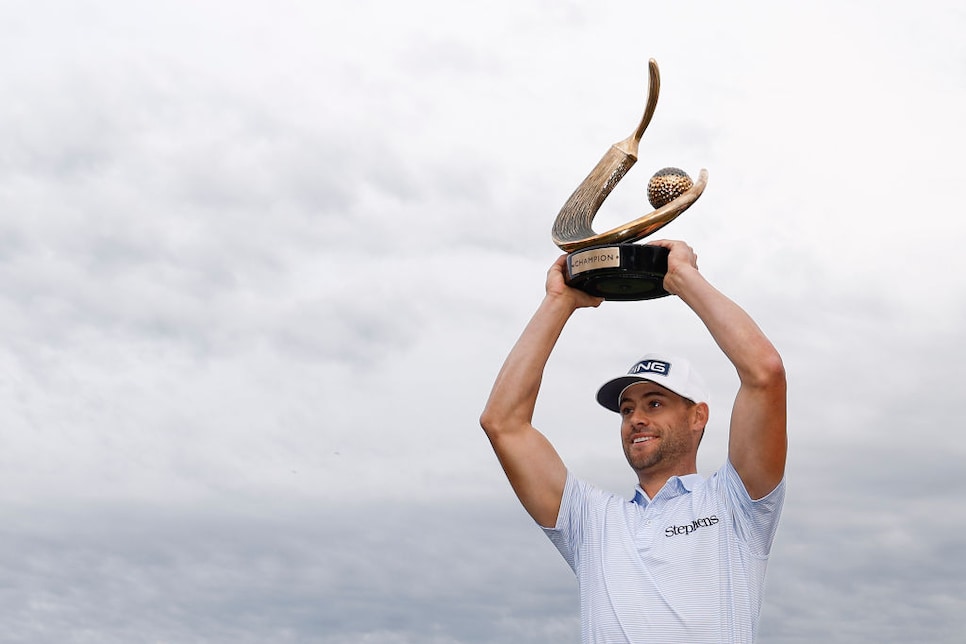 Though he didn't know when it would arrive, he never lost faith that it would. Even at his lowest ebb, when as a Korn Ferry Tour player Moore's lung collapsed, setting off a life-threatening health battle.
"I was super fortunate to get through that moment in my life and get back on my feet and get proper care," he said "It gave me kind of a new perspective on life and realize at that time that golf wasn't necessarily everything and there was life outside of this game. I was able to kind of reframe my life."
Terrifying as that was, Moore said it make him a thoughtful about his own game. During an interview last year, my question to him was simple: What was his advice to junior golfers — or any golfer, really — who was serious about improving.
"Everyone is obviously a little different," he said, "But this was the kind of blueprint that I followed."
Five-foot-nine Taylor Moore was never the biggest guy on the course, but he's always been one of the most athletic — something he attributes to being a multisport athlete growing up.
"I would encourage kids to play other sports in their offseason, i think that's a big deal," he says. "I played baseball at a pretty high level. I was a pretty small kid, but I hit it pretty far for my size then. Once I concentrated on golf and gained some muscle as I got older, I could hit it farther. It gave a whole new dynamic to my game."
Moore was so good at baseball he almost played college baseball instead of college golf, and didn't go all-in on golf until the latter part of high school. But he said playing other sports boosted his overall athleticism — making him both more flexible and strong.
For many of us, golf is our other sport, so we hardly have enough time to take up baseball on the side. But we can learn the lesson of an active lifestyle: Stretching, mobility work; they can go a long way for your golf swing.
Something that Moore says has become a hallmark of his success as a professional golfer is focusing on daily wins. These are little habit-forming routines you can do every day that are more about the process, and less about the direct result. The goal is to simply do them.
"For me, it's focusing on the small daily stuff. My AM and PM routines," he says.
One of his daily wins he was working on at the time was learning to park his worries, and take a moment for himself. That helps put him in a positive mindset before tackling the day.
"10 minutes of stillness or meditation every day," he says."If I do that, that's my little win for the day. I'm happy."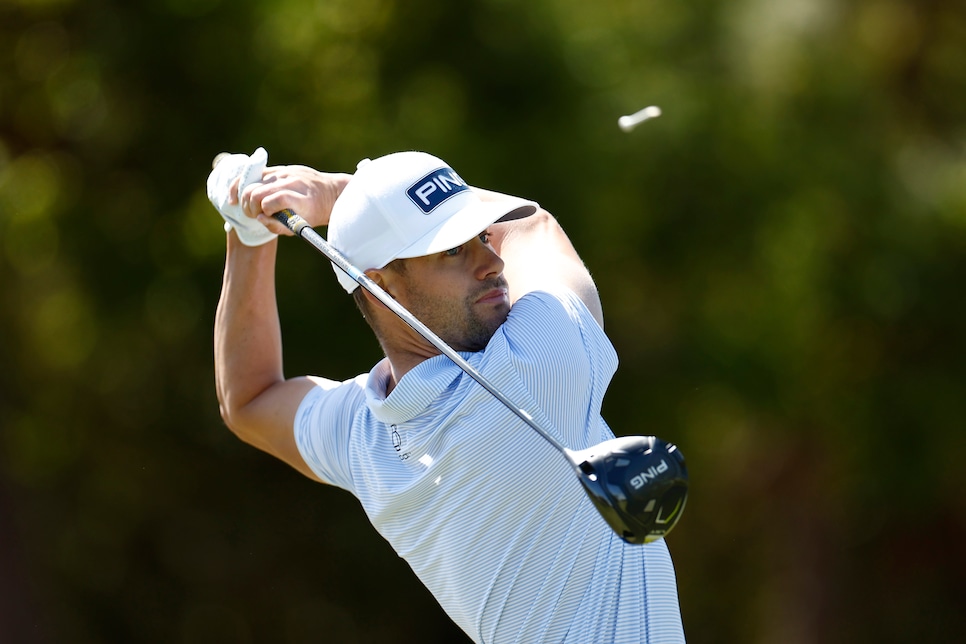 We all have goals for our games. To get your handicap to single digits, or to gain 20 yards, or to win your club championship. Whatever bigger goal you set for yourself is great, but for Moore, he found it was important to never set a goal that was too big.
"I was trying to be the best golfer in my school first, then the best golfer in my city, then the best golfer in my state. By 17 I wanted to be the best in my area," he says. "I was trying to hit these little check marks and goals that were attainable."
It's the attainability that's the key here. Set a goal that you'll need to push yourself to achieve, but one you can actually achieve in short order. That gives you the positive you need to achieve the next one, and be a happier golfer overall.