Golf Equipment
Classic putter shapes meet modern technology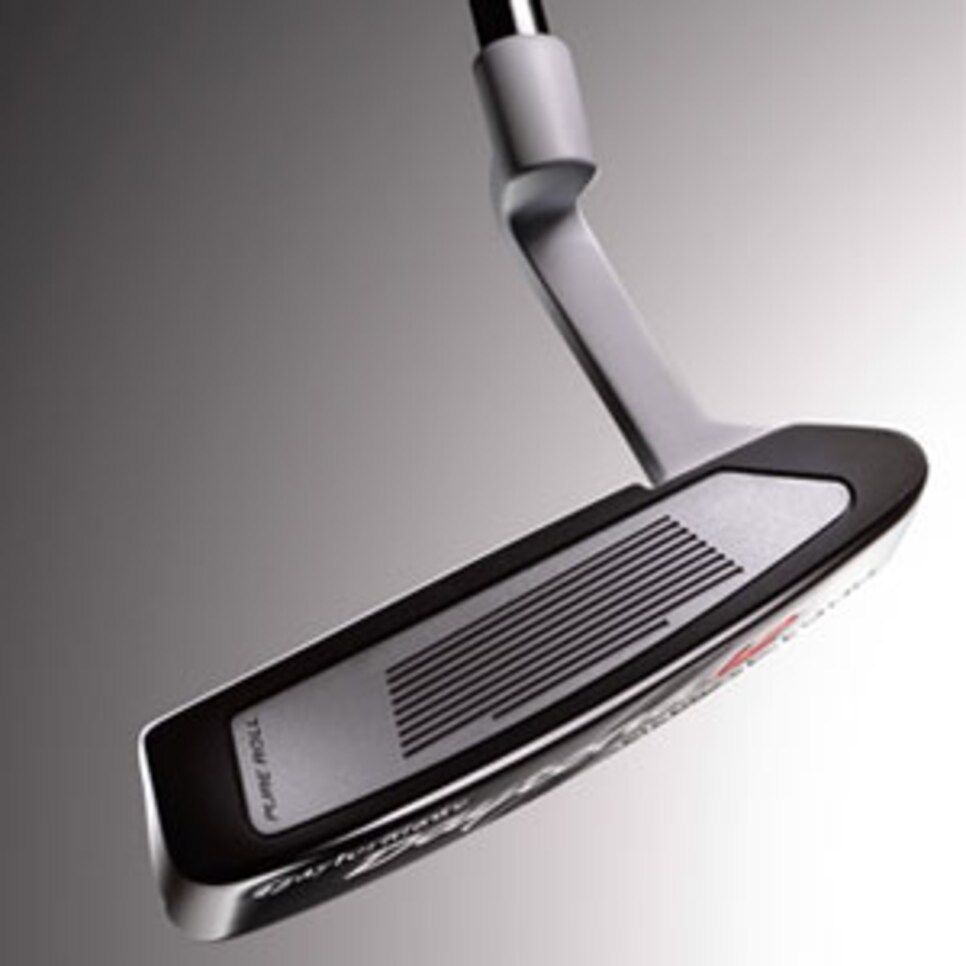 TAYLORMADE GHOST TOUR
$150Seven familiar shapes (Daytona 12, shown) use more refined lines and a grooved-face insert to help promote forward roll. Says Bret Wahl, vice president for research and development for irons and putters at TaylorMade: "We're still bringing our knowledge and technology behind improving roll, but it's now in a more palatable shape for some players."
PING SCOTTSDALE TR CRAZ-E
$195The TR line has grooves that are deepest in the middle and shallower toward the heel and toe to avoid loss of speed on mis-hits. The latest Craz-E returns to its original shape. Paul Wood, Ping's director of research and engineering, says the Craz-E is a forgiving putter, but the groove technology provides benefits that shape alone can't achieve.
ODYSSEY METAL-X MILLED
$300The heads in these six traditional shapes are milled from carbon steel and given a chemical bath to produce a face with the oval dimple pattern found in Metal-X insert putters. The design is intended to improve roll and reduce surface-area contact for a quieter sound. Says Odyssey principal designer Austie Rollinson: "The technology can make it better, but you have to be careful you're not turning it into something else. You have to innovate, but it can't be overt technology."
NIKE METHOD MOD
$300One of four new styles, the Method Mod-90 features the company's polymer-filled groove technology, which saves weight that can be redistributed to the perimeter. The alternating polymer and metal grooves are designed to start the ball rolling faster than an insert and with less backspin than a milled face. Says Nike designer David Franklin: "These old shapes were successful for a reason. They inspire confidence, and now we're taking that classic design and making it perform like a modern putter."