Father Time
Need proof that clean living is everything? These five major winners haven't held up as well as John Daly
John Daly isn't exactly a finely-tuned athletic instrument, but the newly-50 PGA Champions player has a swing that looks remarkably similar to the one he used to win the 1991 PGA and 1995 British Open. Daly showed flashes of his old form at his senior debut in the Insperity, hanging around the first page of the leaderboard before finishing 17th. He also led the tournament in both driving distance (315.8 yards) and driving accuracy (83 percent). Daly is a lock to get as many sponsor exemptions as he wants to take, and the durability of his power game means he's probably going to be more relevant as a senior player than a lot of guys who had more "stable" careers on the regular tour. Here are five former major winners around Daly's age whose swings haven't held up as well.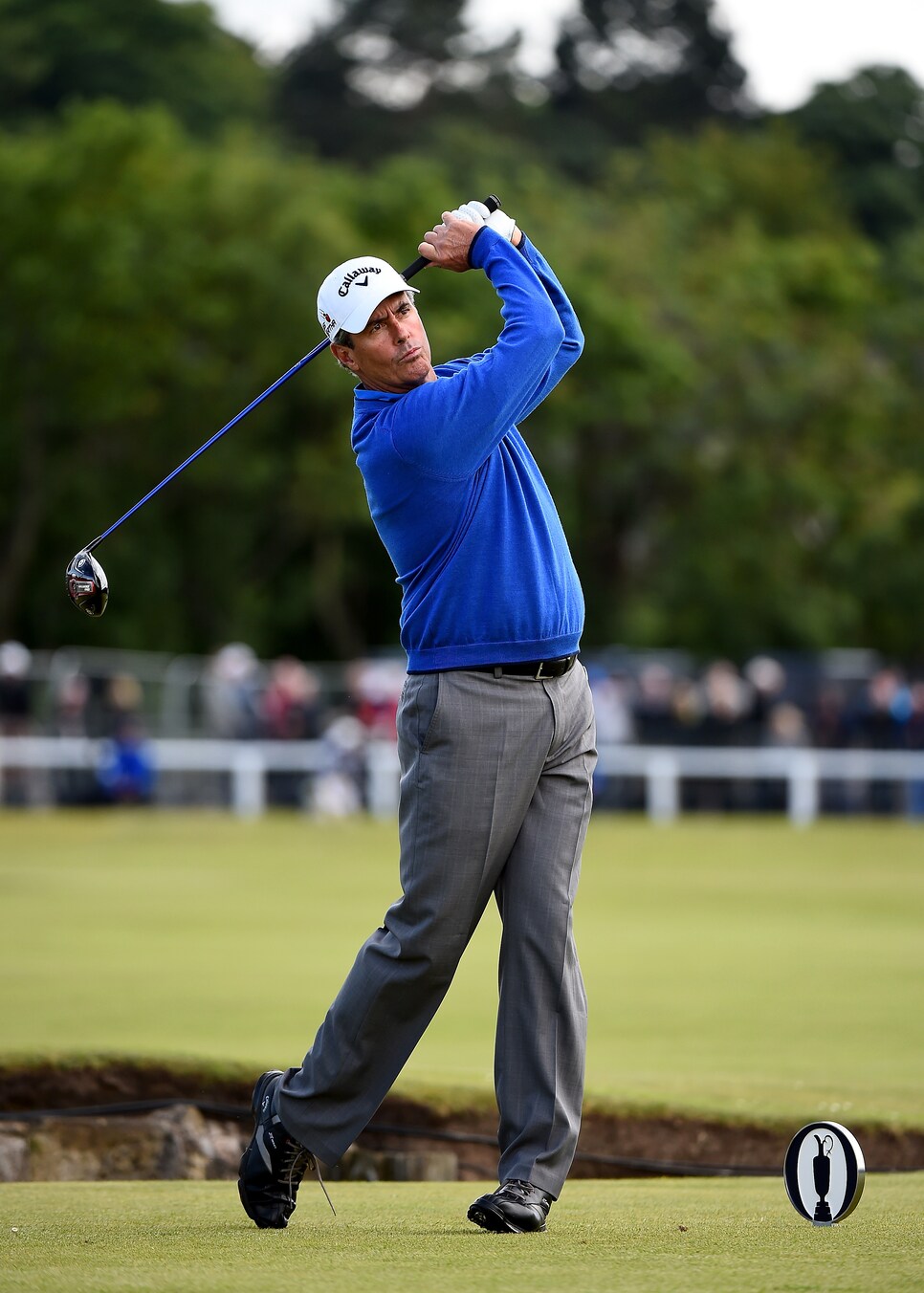 Photo By: R&A via Getty Images
Ian Baker-Finch
Baker-Finch won the British Open the same year Daly broke through at the PGA, but by 1997 had completely lost his game to driver yips. A successful and popular commentator, Baker-Finch hasn't played a PGA Champions event since 2012.
Photo By: R&A via Getty Images
Paul Azinger
Azinger is a popular commentator and successful Ryder Cup captain, but hasn't played much competitive golf since 2010, when he made four starts and $37,095 on the PGA Champions tour.
Photo By: US PGA TOUR
Jose-Maria Olazabal
Serious back and foot problems derailed Olazabal's career almost immediately after he won the 1995 Masters. The Spaniard still owns one of the great Ryder Cup records of all time -- both as a player and captain -- but isn't expected to play much as a senior when he turns 50 this year.
Photo By: Getty Images
Costantino Rocca
The lovable everyman hero from Daly's British Open win, Rocca would go on to play fine golf in the Ryder Cup, thrashing Tiger Woods in singles in 1999. Rocca won two European seniors titles in his first year of eligibility, but now plays a limited schedule.
Photo By: Getty Images
Todd Hamilton
Winning the 2004 British Open was Todd Hamilton's career highlight, but the 11-time winner on the Japanese tour has mostly struggled since then, earning one top-10 on the PGA Tour since 2009. He turned 50 and joined the PGA Champions in October.
Photo By: Getty Images