Jaime Diaz
Golf's Five Prettiest Swings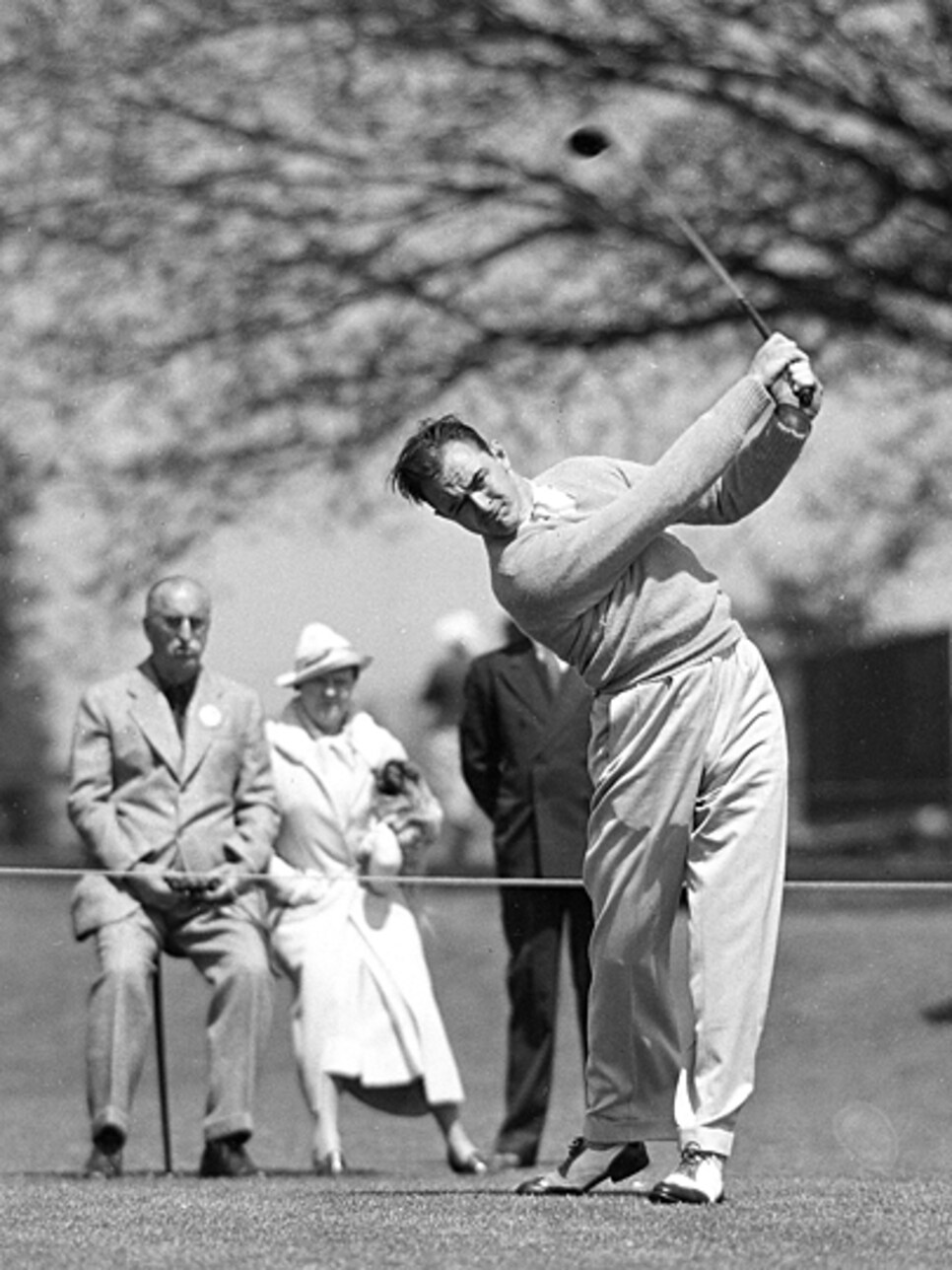 Photo By: Stephen Szurlej
Photo By: Steve Grayson/Getty Images
Photo By: J.D. Cuban/Getty Images
Photo By: Steve Munday/Getty Images
Sam SneadAesthetically, the game's all-time standard. As Dave Marr once said, "There have been a lot of so-called natural golfers. Sam is supernatural." A superb all-around athlete who was also a self-taught trumpet player, Snead moved with a perfect blend of power and music. He usually swung with only 85 percent effort, and his mantra was "feel oily." It wasn't completely by the book -- Snead aimed right, took the club slightly inside and looped it back on plane -- but Snead's swing worked beyond his third place finish in the 1974 PGA Championship at age 62. "Watching Sam Snead practice hitting golf balls," said John Schlee, "is like watching a fish practice swimming."
Photo By: AP Photo
Al GeibergerEven before he became Mr. 59 by being the first in PGA Tour history to break 60, Geiberger was a swing model. Sybervision, a company that made golf instruction videos featuring slow motion and no sound, chose Geiberger's as the swing that was shown over and over to help golfers absorb a fluid action. In the 1980s, it was Geiberger who most closely matched a computer generated "perfect" swing drawn from a composite of 50 touring pros. Bob Toski said the 6-2 Geiberger "has the best looking swing for a tall man I've ever seen." "Think of the clubhead," Geiberger advised in his book, "Tempo. It will keep your mind off mechanics and slow down the pace of your swing." Also, "Start down at the same pace you went up ... without forcing."
Photo By: Stephen Szurlej
Jerry PatePate's swing was already considered a wonder when he won the 1976 U.S. Open at 23 by hitting a 190-yard 5-iron to within three feet on the 72nd hole. He lost a playoff for the 1978 PGA Championship, but won seven more times on the PGA Tour, his last coming at the 1982 Players Championship. Later that year while practicing hitting low 1-irons in preparation for the British Open, he blew out his left shoulder. Even after three surgeries, he was never right again, losing one of the most promising primes in golf history. He came out of retirement to win twice on the Champions Tour, and though he now plays infrequently, Pate's perfect turn and fluid action remains distinctive and the envy of his luckier peers.
Photo By: Steve Grayson/Getty Images
Payne StewartThe effect of Stewart's long, flowing action and full finish was enhanced by the elegant drape of plus-4s and his throwback cap, the whole package transporting the mind back to Jones' Golden Age of Sport. As classic as Stewart's swing appeared, it was very much his own, starting with a slight "paintbrush" takeaway that closed the clubface and required intricate timing to bring it back to square. But Stewart -- who wasn't bad on the harmonica -- was all about rhythm. When he was focused, he could repeat his swing relentlessly, the best measure his record of consistency in the U.S. Open. Besides winning in 1991 and 1999, he holds the record for most often holding the lead in the championship.
Photo By: J.D. Cuban/Getty Images
Steve ElkingtonOf all the smooth swingers, probably the most orthodox and technically correct. Blessed with long arms, the lines of Elkington's swing are striking and his body positions throughout are held in high regard from players including Tiger Woods. But it's Elkington's rhythm, which he calls "repetition of the fundamentals at a beat," and the balance culminating in a classic finish that stand out even more. His original teacher in Australia, Alex Mercer, once said "Steve has the ability to swing the club in an almost musical way." In his book, "Five Fundamentals," Elkington wrote that "The secret to my swing, if there is one, is that it has no slack, no dipping. It's one torso move, from the head to the legs … I'm a spinning steel cylinder."
Photo By: Steve Munday/Getty Images