Golf Equipment
What's In My Bag: Geoff Ogilvy
Age: 37 | Born: Melbourne, Australia | Resides: Scottsdale | __Story:__The 2006 U.S. Open champion won his eighth PGA Tour event last season at the Barracuda Championship.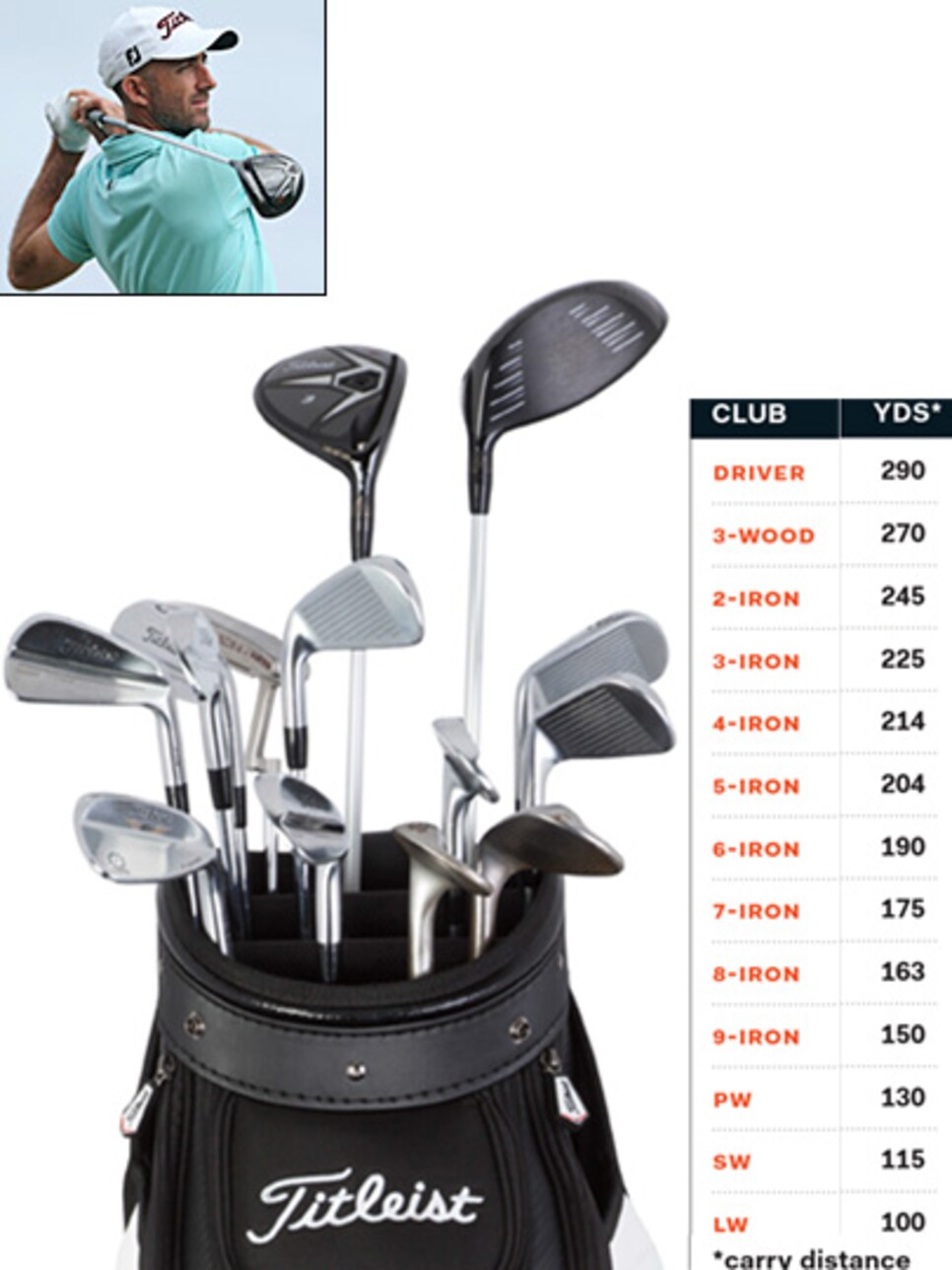 Photo By: ogilvy: andy lyons/getty images
Photo By: courtesy of juli ogilvy
WHICH WEEK IS IT?Modern equipment varies so much from when I grew up playing. That's made my distances change. And temperature and humidity have a great effect on our distances, too. Torrey Pines and Pebble Beach would be the shortest my ball flies. Then one week later, at the Phoenix Open, I might be hitting my 5-iron 30 yards more than I was in California.
Photo By: ogilvy: andy lyons/getty images
DRIVER
specs: Titleist 915D2, 9.5 degree loft, Aldila Rogue Silver shaft, 44½ inches, neutral settingI prefer a heavy shaft (upward of 80 grams). It's great for the pressure situations. When I'm swinging as hard as I can, I know I can't overpower it. And when I swing hard, the club performs its best.
FAIRWAY WOOD
specs: Titleist 915F, 16.5 degree loft, Aldila Rogue Silver shaft, 42½ inchesI'd say that 60 percent of the time I'll use a 2-iron instead of a 5-wood. I prefer a 2-iron for the control it gives me. But if there's a lot of rough that week, I'll switch in my 5-wood.
IRONS
specs: Titleist 714MB, 3-iron through 9-iron, Nippon N.S. Pro Modus³ shafts, X-flex, Golf Pride New Decade MultiCompound midsize gripsI subbed out my set's actual pitching wedge for another Vokey wedge. I get more feel near the green and on 50-yard bunker shots.
WEDGES
specs: Titleist Vokey SM5, 48, 54 and 60 degrees loft, with Nippon N.S. Pro Modus³ shafts, X-flex, 130 gramsThere's more sand in the bunkers here, in the U.S., than in Australia. I never used to play clubs with a lot of bounce. But it's crucial here. I have wedges with less bounce for when I play back home, but I tend not to use them -- I'm used to this setup.
PUTTER
specs: Titleist Scotty Cameron 009 proto-type, stainless finish, 35 inches, with 10-gram weights added in the headI've used a bunch of different putters the past two years. But I've finally gotten my feel right, so this one is going to stay in the bag.
Special stripesThis is the same way I've marked my ball since I was 14. The black and red lines are a nod to my favorite Australian Rules Football club, St. Kilda. It's weird when I play in a team event, like the Presidents Cup, and I hit someone else's ball. I'm so accustomed to my mark.
One-time onlyThis is what the glove compartment in my bag looks like. I'll wear a glove for one day, usually. They give us new ones, so why not use them?
Physical graffitiI like to play the guitar and am a huge Jimmy Page fan.
Keeping up with the OgilvysMy kids are still young (they're all under 9). So I'm looking forward to a future of playing golf with them. It's hard to always be on the road, but I FaceTime with them often. The kids are at the point where they'll grab Juli's phone and call me on their own. I love it!
Photo By: courtesy of juli ogilvy