Golf Humor
21st Century Golf Problems
Because a new era brings with it a new set of challenges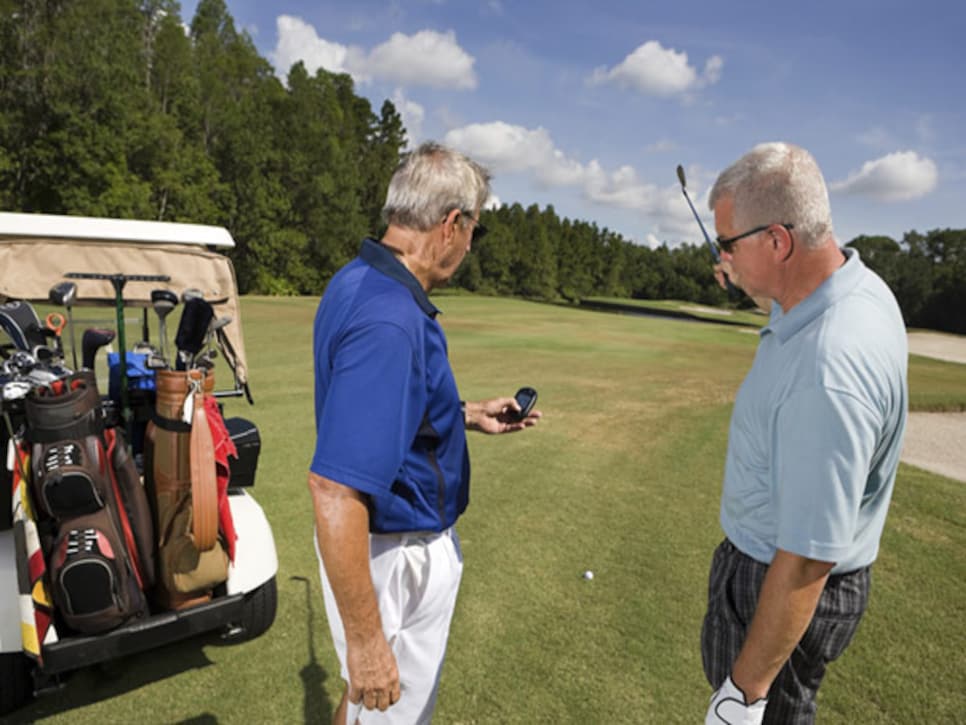 The GPS reveals you average 185 yards off the tee.
The cart girl doesn't have your favorite kale chips/gourmet jerky.
No one is liking your inspired Instagram of a ball on the green.
You are struggling to pick the proper emoji to express how you played yesterday.
Your wife uses "Find My iPhone" to see if you're at the golf course.
Your golf shop has a limited selection of flat-brimmed hats.
Your reuben isn't ready even though you called the order in at the 9th tee box.
The secret's out on street shoes: Even your non-golfer co-workers know you just came from the course.
Your playing partner disagrees with your choice in streaming music.
The PGA Tour app is slow to load because of poor reception.
You posted your swing on Twitter and now it's being mocked.
You've misplaced the adjustability wrench for your driver.
Your golf simulator doesn't reflect the recent renovations to Pebble Beach.