Public Golf
13 problems only public golfers understand
Country club members don't know how sweet they have it. Here are 13 problems that only public golfers understand.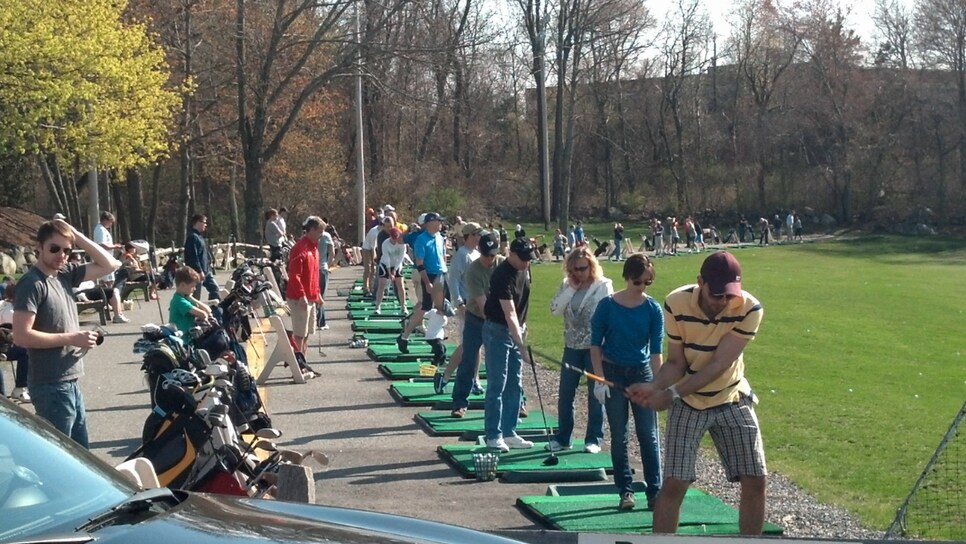 Photo By: Ingram Publishing
More time is spent waiting at the driving range than actually hitting balls
Ball marks are just as hazardous as water or out-of-bounds
Knowing the 5th tee box could serve as your camp site
Recognizing brakes on the golf cart are more for show than safety
OLYMPUS DIGITAL CAMERA
Photo By: nazdravie
Smacking your drive onto another hole likely means your ball will be picked up. Actually, your ball's not safe on your fairway, either
Golfer missing tee-shot and screaming fore to warn fellow players,
Photo By: Fredrik Skold
Waking up at 6 AM on a Saturday to make a reservation for next weekend, only to find all the good tee times are already gone
Model Releases: A.Property Release:1,
Photo By: Push
Marshals are as effective in speeding up play as cookies are in promoting weight loss
Photo By: Ingram Publishing
Getting blindly paired with someone who could end up being A) your new best friend or B) a fugitive of the law
Photo By: Comstock
That "after-work league" is synonymous with "good luck getting on today, pal"
Photo By: Jim Cummins
Hitting out of sand traps that are more dirt than sand
The range balls are older than your grandma's wallpaper...
...And that mats so worn down that you're basically hitting off concrete
Photo By: Mike Powell
There's a 50/50 chance your belongings in the locker room will be there after the round
Photo By: PNC