Coping
13 Things You Only Deal With Playing Golf In The Fall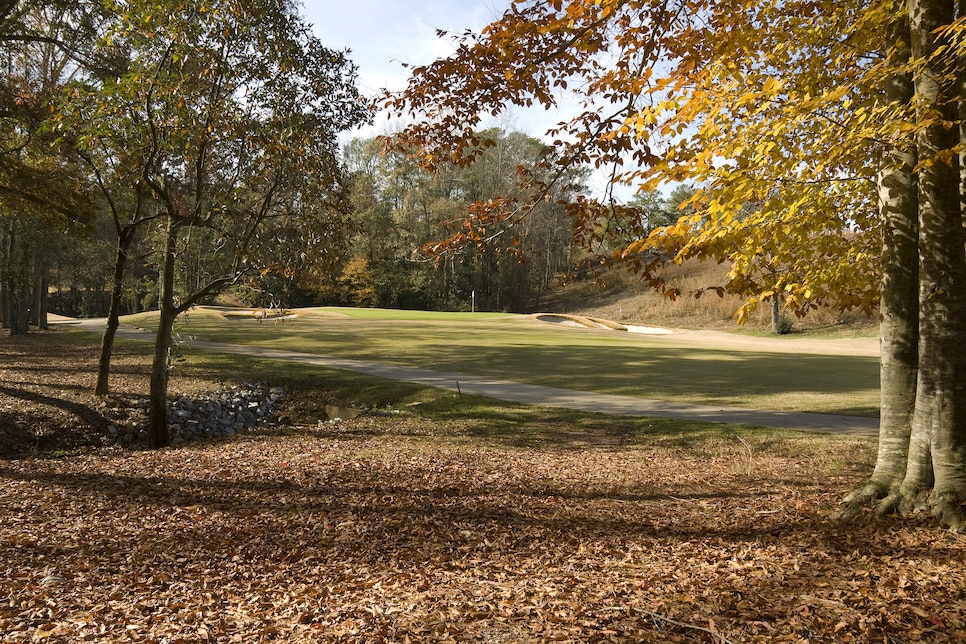 Photo By: Luke Kerr-Dineen
Photo By: Christian Iooss
Photo By: James Woodcock/The Billings Gazette/AP Photo
Photo By: Geoff Patterson
You repeatedly say "Here's your ball," only to discover it's a leaf.
Photo By: Getty Images
Your most exercise of the day will be from the repeated putting on and removing of layers.
Photo By: Luke Kerr-Dineen
You live in perpetual fear that you'll show up at the golf course and they'll be aerating.
Photo By: Getty Images
You will have one friend who thinks "playing the leaf rule" means they can drop a ball wherever and whenever with no penalty.
Photo By: Christian Iooss
You are thrilled to learn there are plenty of tee times available after 3 ... until you realize you'll only get in about 10 holes.
Photo By: Getty Images
You find yourself sneaking in extra practice by hitting the various nuts that have fallen from trees.
Photo By: Getty Images
The fall glare is the only reason you hit drives out of sight.
Photo By: Getty Images
You're stuck behind high school matches. We're all for youth involvement, but that spirit quickly dissipates when little Johnny from the JV team is lining up putts like it's the US Open.
Photo By: James Woodcock/The Billings Gazette/AP Photo
On a windy, chilly day, you find out the hard way that your course's carts don't have windshields.
Photo By: Getty Images
At last, the "trees are 90 percent air" rule actually holds true.
Photo By: Getty Images
You get a great deal at the pro shop on end of the season apparel. Then it hits you why those clothes are still in stock.
You say a little prayer before every swing to not hit it thin. The pain is real.
Photo By: Geoff Patterson
Your putting will be ruined by unexpected frost delays, because you now have time for that second and third cup of coffee in the clubhouse.
Photo By: Getty Images