The Loop
The only thing that makes Aaron Rodgers nervous is playing golf with President Obama
Aaron Rodgers is the king of cool. He replaced a legend in the most important position for one of the most popular teams in the country's biggest sports league, and somehow made it look like a piece of cake. He dates an actress, almost singlehandedly brought back the mustache and even made insurance commercials seem interesting. The dude can do it all without breaking a sweat.
Except when it comes to playing golf.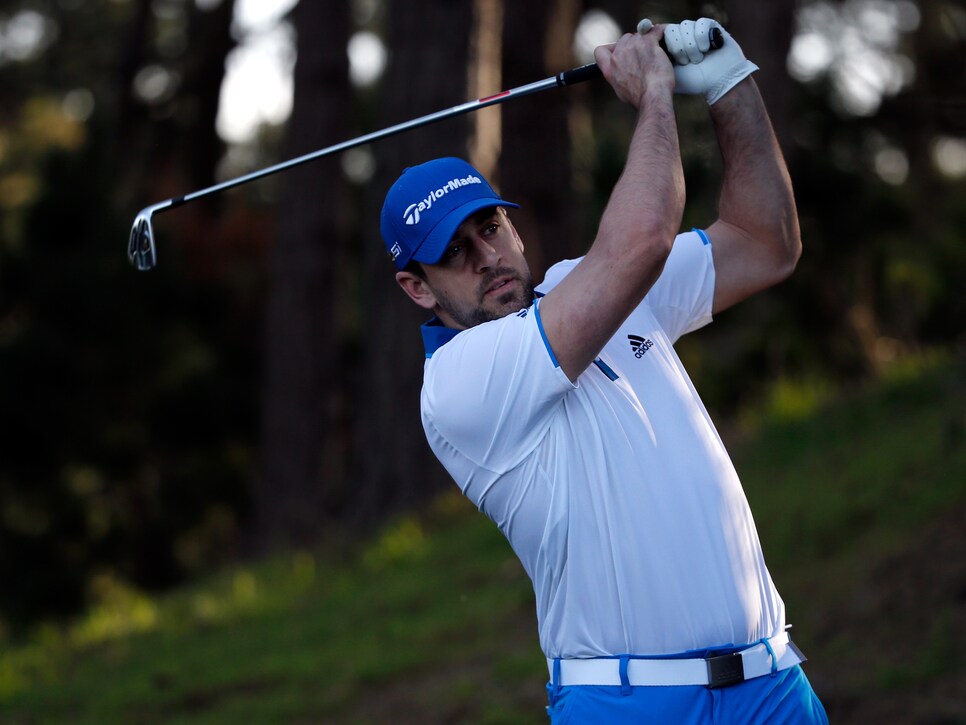 On a podcast with former teammate A.J. Hawk, Rodgers admitted that nothing makes him as edgy as standing on the first tee.
"That gets me 10 times more nervous than the first snap in a game or a snap in the fourth quarter when you've got to make a play," the NFL MVP said. "I'm worried about hitting people, I'm worried about whiffing, I'm worried about looking terrible out there."
That's especially true when Rodgers played with President Obama this past February.
"I want to play well out there and obviously you walk on the first tee with the leader of the free world -- who's competitive -- [and] I didn't want to go out there and embarrass myself," Rodgers said. "Luckily I put together a decent round and made some putts. But I was very nervous at the first tee."
So heads-up for Bears and Vikings fans. If you want to throw Rodgers off when the Packers visit, act like a golf gallery. Because clearly, whatever you have done to this point hasn't worked.