The Loop
Renegar Golf: Wedges for the 21st century
The new Renegar Golf wedges have been 18 years in the making, but 80 years overdue, the company founder said.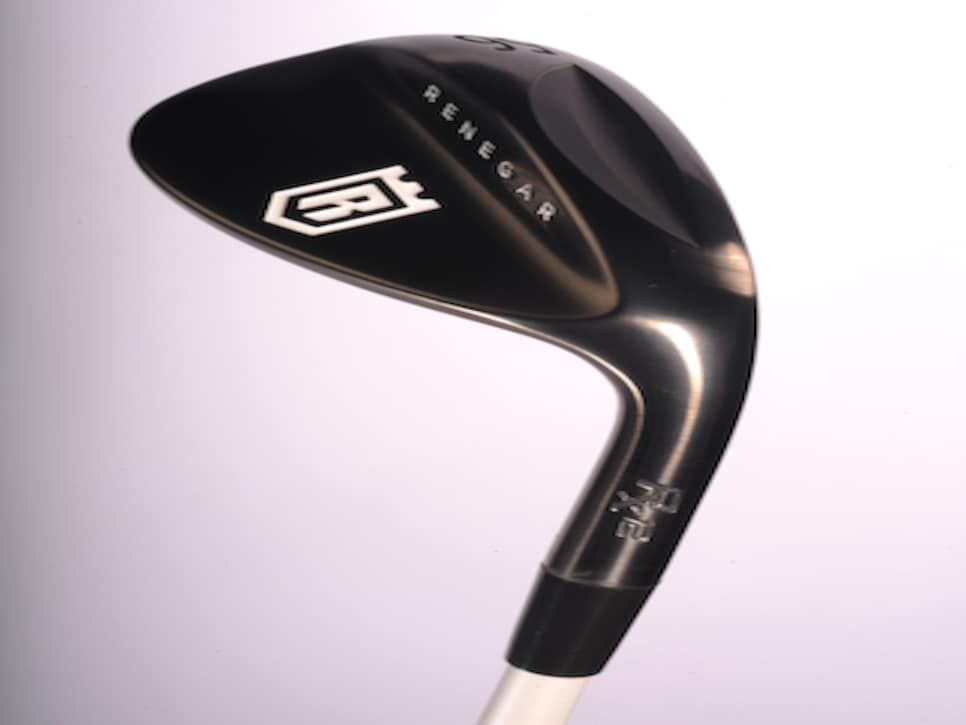 Bob Renegar, a former director of research and development for the Ben Hogan Company and Pro Group (Arnold Palmer's former equipment company), said he conceived of the idea at his mother-in-law's kitchen table nearly two decades ago. He developed a prototype in 1995 that went through various iterations, including the Solus wedge.
The new Renegar Rx12 wedges evolved from those earlier models, Renegar said, and have achieved what once was thought impossible -- lowering the leading edge, while increasing the bounce on the sole.
"The product itself is a complete rethinking of what a wedge product ought to be, from the sole contour to the butt end of the grip," Renegar said. "After 80 years of the Gene Sarazen sole contour, we're opening the door to the next generation of wedge category."
The bounce that makes a wedge so effective from a bunker, developed by Gene Sarazen in the '30s, raises the leading edge, which complicates shots around the green. Renegar's mandate was to "think outside the bunker," he said.
"The Sarazen-based offerings in the marketplace right now are perfectly acceptable for bunker play," Renegar said. "There's nothing wrong with them. But the problem is that that's only about 20 percent of your short-game play."
The sole contour of the Rx12 wedges has been designed in a way that lowers the leading edge to less than half the height of traditional soles, the company claims, while actually increasing the bounce and the versatility.
The shafts were developed in collaboration with Aldila and feature a firmer tip and higher flex point. "It's a fairly heavy composite shaft [105 grams]," Renegar said. "It gives you the ability to control the trajectory."
The Lamkin grips, too, were designed specifically for the wedges. They're an inch longer with a larger right-hand diameter to allow for choking down on the club.
Renegar received a utility patent on the sole design in 2009. "That utility patent is the basis on which we're launching this company," Renegar said. The wedges are available on the company's website at renegargolf.com. They sell for $195 each and come in lofts of 48, 50, 52, 54, 56, 58 and 60 degrees.
The website features a video library with live shot demonstrations, among other features.