The Loop
'First watch built for 21st century' includes golf app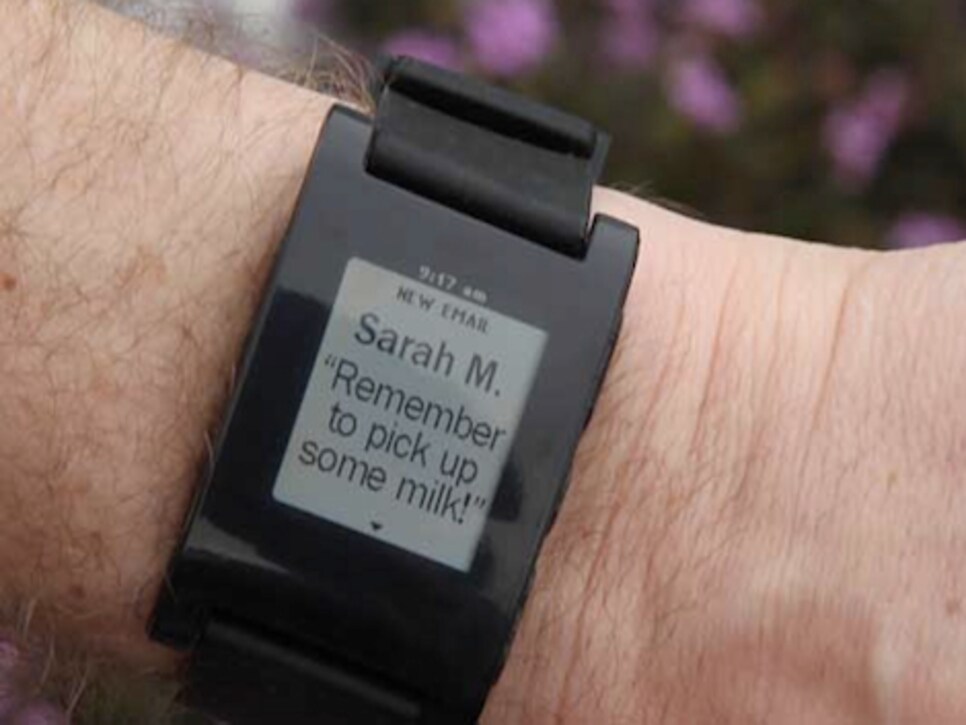 Once the exclusive province of the watch, the wrist has begun to make way for technology. Already we've seen the introduction of GPS rangefinders worn on the wrist.
Now a company called Pebble is preparing to introduce a device that includes a rangefinder app, but does so much more. It bills it as "the first watch built for the 21st century."
Pebble's device features a 1.26-inch e-paper screen. It connects via bluetooth to an iPhone or Android and can show the time in a variety of watch faces. It can alert the user to incoming phone calls, text messages or email and can be customized with a host of apps, including a rangefinder app that delivers yardages to the front, center and back of greens.
Pebble is working with FreeCaddie for its course information. The app is free and provides just the yardages to the front, center and back of greens. For $5.95, it offers the FreeCaddiePro, which includes distances to hazards and bunkers and allows for downloading courses.
The device is not yet available, though it is taking pre-orders and is expected to ship early this year. The cost is $150.