Courses
A new chapter for World Woods: The acclaimed Florida 36-hole complex will soon become Cabot Citrus Farms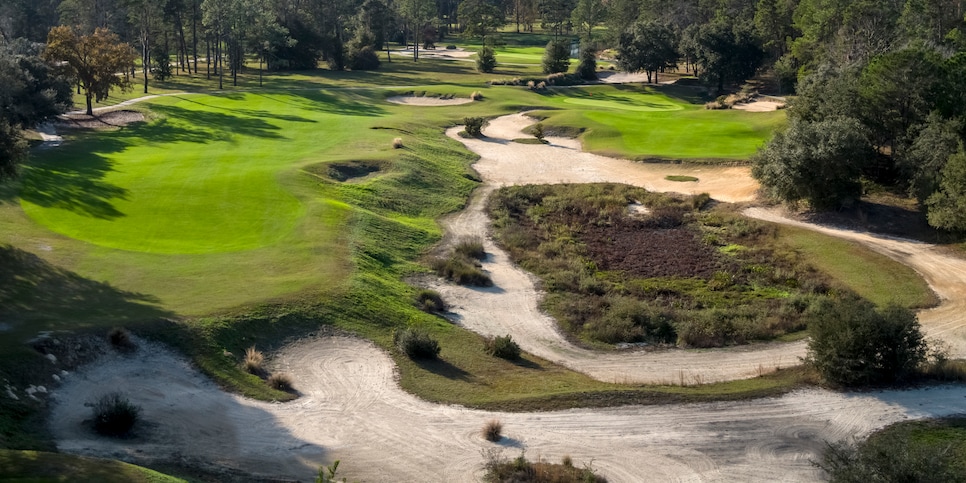 When World Woods opened in 1994, it marked the apex of the public golf boom of the 1980s and 90s. The 36-hole complex in west-central Florida represented a golf ideal, with two diverse, evocative and affordable golf courses completely devoid of surrounding development built by the game's top designer on land perfectly suited to the game.
The two Tom Fazio-designed courses near Brooksville, 50 minutes north of Tampa, were gorgeous, critically acclaimed and highly accessible. Pine Barrens, densely wooded with swaths of deep bunkers gashed into the site's native sandy base, spent several years on the Golf Digest America's 100 Greatest Courses ranking. The more pastoral Rolling Oaks, with broader holes that trundle from high to low and back through groves of moss-draped live oaks, became a mainstay on our Best in State list. Pine Barrens even hosted a televised Shell's Wonderful World of Golf episode with Phil Mickelson and David Toms. The only thing World Woods seemed to be missing was a suitable maintenance budget that could match the course conditions to the quality of the design. In the past 20 years in particular the turf at both courses has perennially suffered.
The future, however, looks bright again with the official announcement today that the Canada-based Cabot group has acquired the property.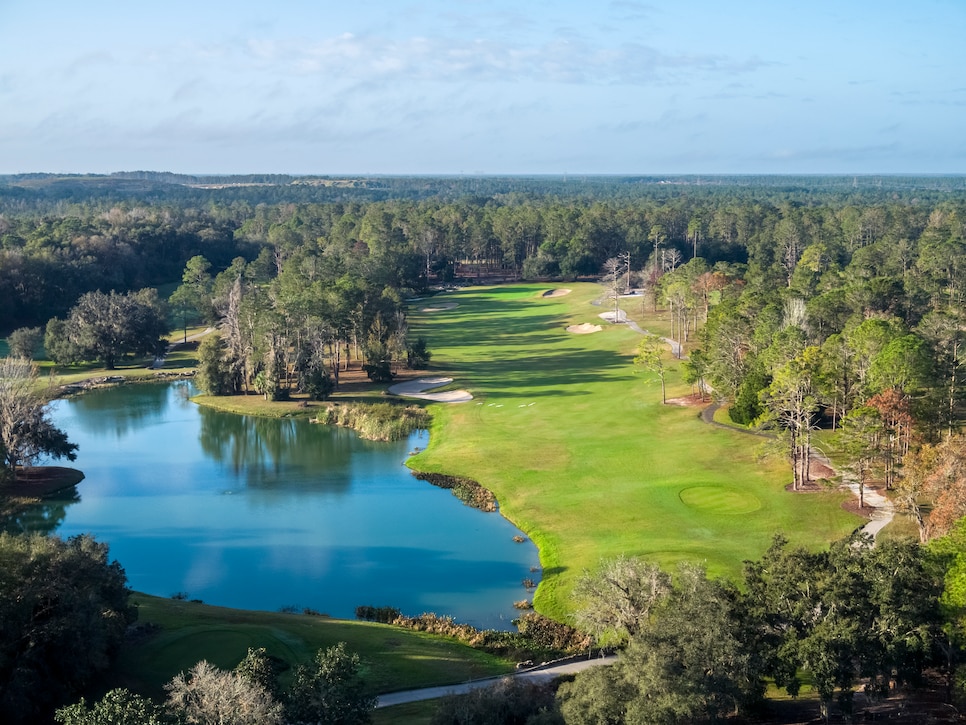 The new name of the development will be Cabot Citrus Farms, and it becomes the latest addition to the company's expanding golf and real estate portfolio that also includes Cabot Cape Breton in Nova Scotia (home of Cabot Cliffs and Cabot Links, courses ranked one and six, respectively, on Golf Digest's Best in Canada survey) and two under-construction projects, Cabot Saint Lucia and Cabot Revelstoke in British Columbia. Cabot Citrus Farms plans to begin a major, property-wide transformation this summer with the addition of a new clubhouse, cottages and villas, nature paths and a housing component. Also projected is a re-imagined practice area and a family-friendly short course in the mold of others such as The Nest at Cabot Cape Breton, The Sandbox at Sand Valley and The Cradle at Pinehurst.
More significantly, both Pine Barrens and Rolling Oaks will undergo renovations, though how comprehensive they'll be is yet to be determined.
Ben Cowan-Dewar, Cabot founder and CEO, says he first saw World Woods about two decades ago, and over the past 10 years has been thinking seriously about the courses and ways to revive the golf.
"That land is just like an enchanted forest," he says. "What we want to do first and foremost is to get the golf back to where it was when the place first opened." Cabot purchased more than 1,200 acres for development, but the initial phase of the plan will be to focus attention on the roughly 500 acres that currently comprises the golf courses.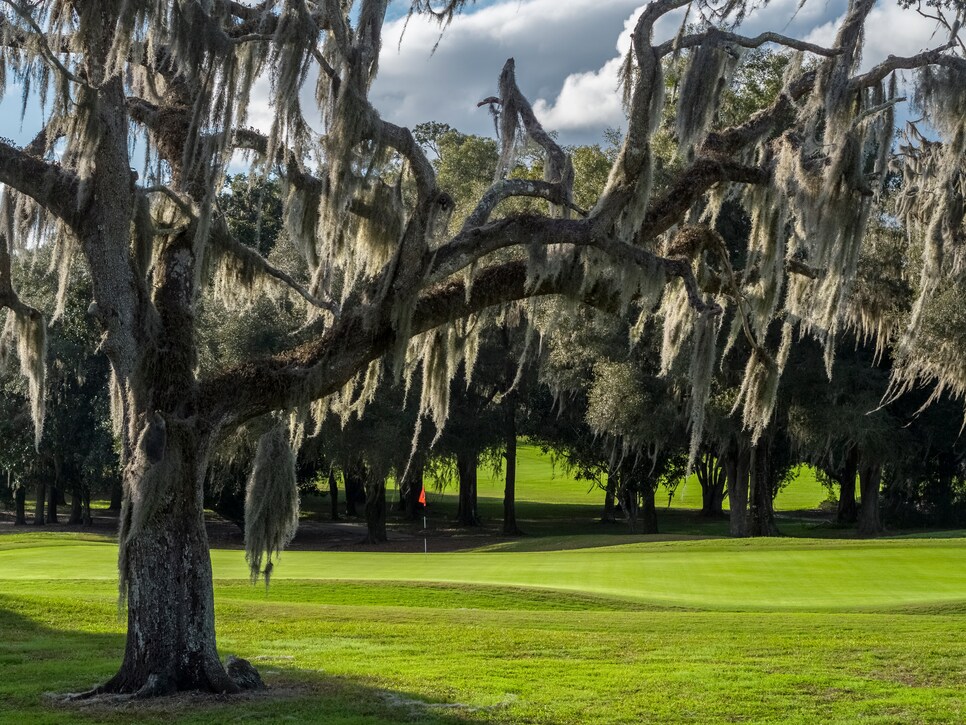 Cowan-Dewar is still mulling over who to hire to oversee the work at each course—he intends to have that decision made by the end of March. He won't reveal who he's considering, only that there are "a slate of people we love working with and a slate of people we'd love to work with," and numerous architects have visited the site over the past several months and submitted their ideas.
What is clear is that there will be separate designers for each course, and that the facility will remain open for play until June before it closes for approximately 18 months while the reconstruction and additions take place. The target re-opening is December 2023.
Watch Golf Digest's latest "Every Hole At" course videos below:
World Woods has always possessed a unique "feel" due to its rural, sleepy location atop the ancient dune ridges that give this section of the state its surprising elevation changes and deep sandy soils. Even though Pine Barrens and Rolling Oaks sit side by side, their topographies and ecosystems are quite different. Pine Barrens is tightly routed and shrouded in pines with smaller-scale rolls and undulations. The Rolling Oaks parcel, much more open, tilts from a high point next to Pine Barrens 50 feet down to lower pastureland.
One scenario is to merely renovate and upgrade both courses as they are. Each are strong designs—Pine Barrens in particular possessing rhythmic energy and an intense motif of sand and isolation that was particularly captivating when it was built in the early 90s. Certain holes are slightly claustrophobic, particularly the weak 17th and 18th, and the par-3 third across a reflection pond is sorely out of place, but the land movements, the rugged caverns and standout moments like the par-4 eighth with a fishhook green perched over a swath of sand and the drivable par-4 15th with alternate fairways make the case for it to be flexed out and cleaned up rather than torn apart.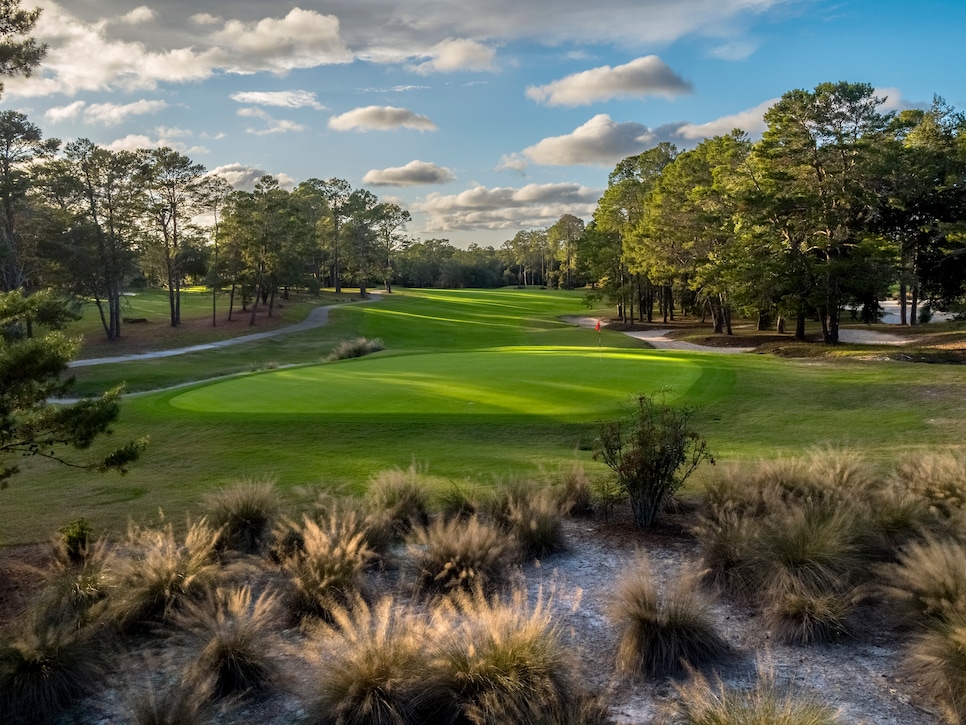 On the other hand, is there an even better course to be made from the Pine Barrens material? Such invigorating golf terrain and natural tree cover is a rare thing, and World Woods is perhaps too good a site not to turn over to the current generation of designers who have proven their ability to create masterpieces in sand. Rolling Oaks, at the least, seems primed for a major remodel, though the routing of the course might be too difficult to change much.
"As you can imagine, when you ask three different people what they would do they tell you three different things, and they're all variations that range from modest to major proposals," Cowan-Dewar says of the design input he's heard. "That's what we're working through, to come up with a vision that really lets the land sing. Where we've had success in the past is when we let the land be the star, and here we have a special piece of property. Whatever we do will be about highlighting that."
The rest of the undeveloped land, some 700 acres, is just as intriguing. Portions of it will be devoted to real estate, but there's enough room for at least one future course as well. The palette will be similarly rich, with pine forests, live oak, sandy soils and 60-foot elevation changes. As good as World Woods has always been, there has always been the sense that there's more potential to be tapped. There will be much to keep an eye on in the coming months at Cabot Citrus Farms.