Fantasy Advice
WM Phoenix Open DFS picks 2023: Tom Kim's path to contending with the elites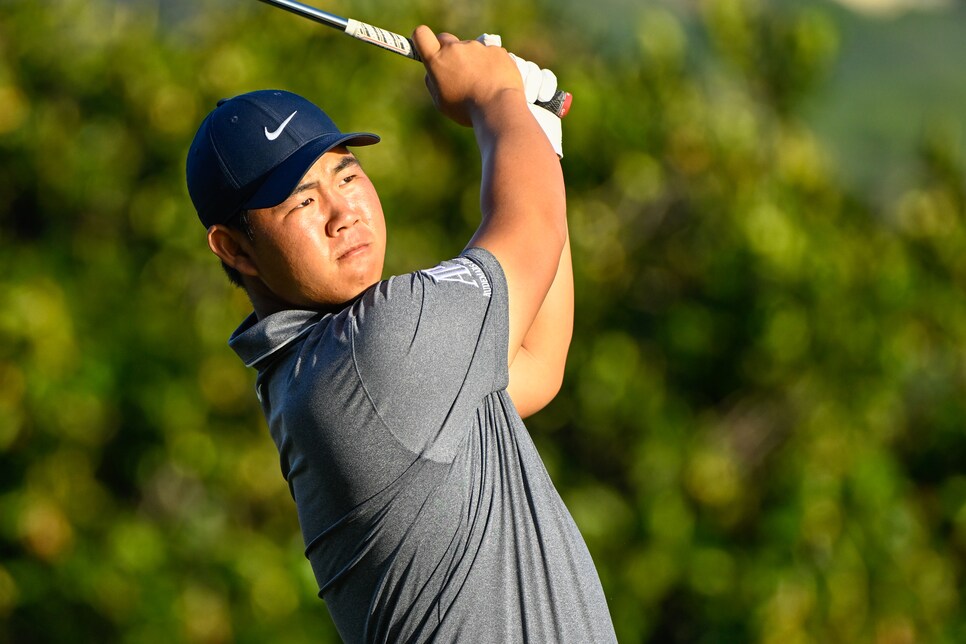 Photo By: Icon Sportswire
Welcome to a new era of golf on the PGA Tour. This is the first full-field elevated event, which gives us a glimpse into the future of scheduling for the top players. The field boasts 22 of the top-25 players in the world and 37 of the top 50. TPC Scottsdale hosts the WM Phoenix Open as it has since 1987, and with the Super Bowl in town this week, you can expect a party as big as ever.
The Tom Weiskopf design will test all facets of these top players' games, but there will be a big emphasis on ball-striking. Golfers will need to show precision on approach shots from all different yardage ranges. According to my regression model at RickRunGood.com, only 10 other courses on the PGA Tour last season were more correlated to success than TPC Scottsdale. SG/off the tee, SG/around the green and driving distance will also play pivotal roles to finding success in the desert, according to my modeling.
That being said, here are the players who have my interest—and those who certainly don't—this week at the 2023 WM Phoenix Open.
Golfers I'm Definitely Playing
Rory McIlroy ($10,800 DraftKings | $11,900 FanDuel)
McIlroy joins Jon Rahm in a tier of their own right now. Both have been dominant across the globe, but it's McIlroy who gets the nod for me here. He's won twice in his last three starts and hasn't finished outside the Top 8 in any of his last eight events. He's boasting a complete game right now, gaining strokes putting in five of his last six and gaining from tee-to-green in 24 consecutive starts, per the RickRunGood.com golf database.
Tom Kim ($9,100 DraftKings | $10,700 FanDuel)
Kim will make his debut in Phoenix this week after his meteoric rise up the world rankings over the past year. Since bursting on the scene, Kim has proven to be one of the best tee-to-green players in the world—gaining strokes in 13 straight measured events. He has a complete game with plenty of confidence to contend this week.
Sam Burns ($8,600 DraftKings | $10,200 FanDuel)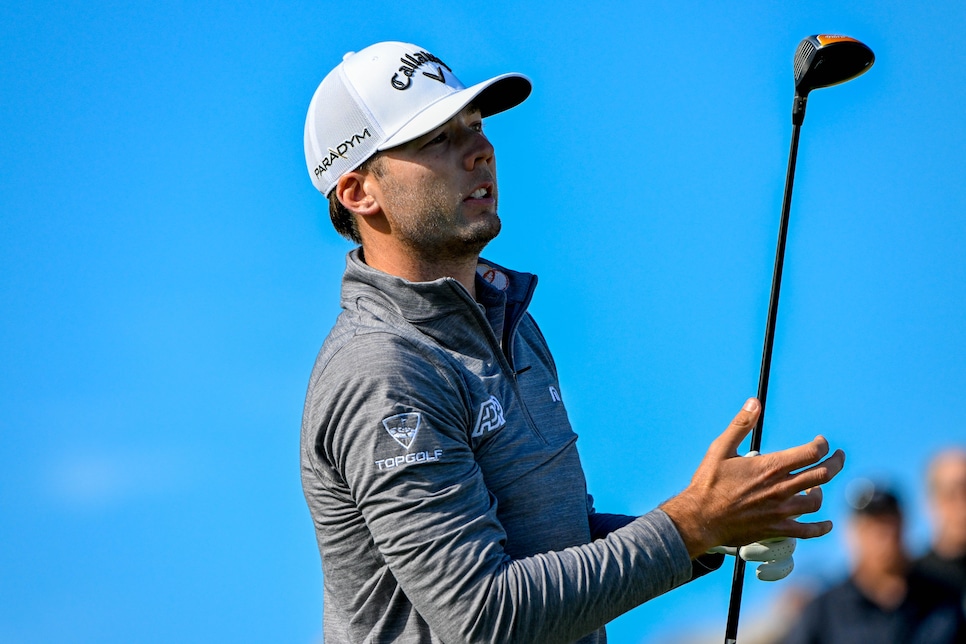 Burns flashed his upside at The American Express, finishing T-11 while gaining strokes in all four major categories. His game has been volatile in recent months, but when he's at his best, he's an excellent ball-striker who can get hot with the putter. That's a dangerous combination any week.
Keegan Bradley ($7,700 DraftKings | $9,800 FanDuel)
TPC Scottsdale asks for a complete game, but really requires a solid ball-striker. That's the DNA of Bradley, who is coming off a runner-up finish at Torrey Pines. The surprising part for Bradley is that he's capable of "popping" with the putter—gaining seven strokes putting in La Jolla. That's the second time in five measured starts where he gained at least six strokes putting, which doesn't even include his win at the ZOZO Championship.
Jhonattan Vegas ($6,700 DraftKings | $7,700 FanDuel)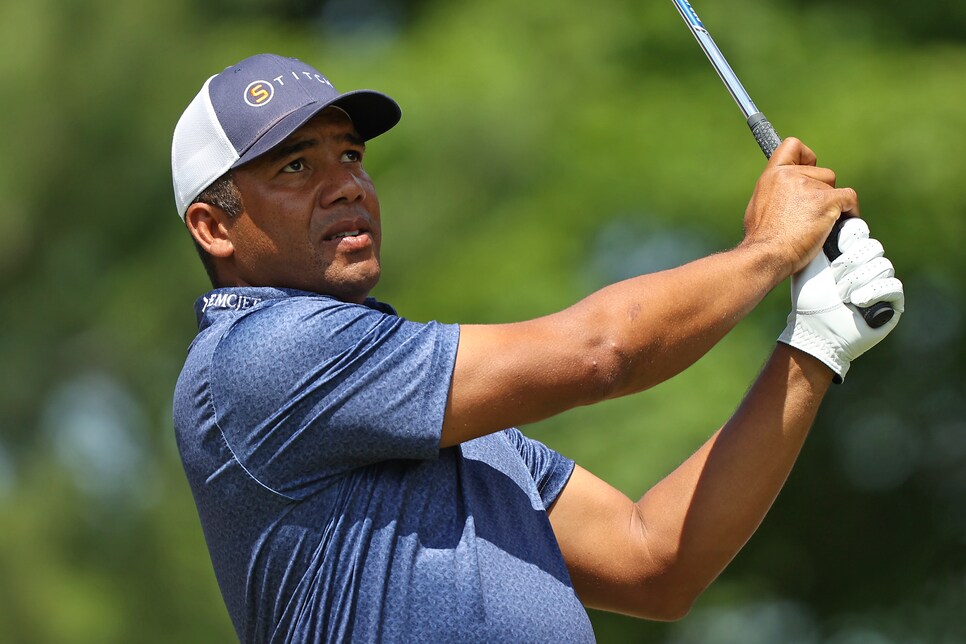 Vegas missed a few months last year after having shoulder surgery, but now he's back and playing well. In two 2023 starts he missed the cut at The American Express, despite gaining 1.46 strokes to the field. Then he gained 5.3 strokes from tee-to-green at Torrey Pines en route to a T-25. His putter is a liability, but he'll be able to separate himself from the field in the other areas of his game.
Tony Finau ($10,100 DraftKings | $11,400 FanDuel)
Lost in the mix of Rahm and Rory sits Tony Finau, who is playing the best golf of his life. Over his past five starts, he has four top-10s, including a win. If you go back to his past 11 starts, you'll find a total of eight top 10s and three wins. His history in Phoenix is a mixed bag, but he did finish runner-up in 2020—losing in a playoff to Webb Simpson.
Collin Morikawa ($9,700 DraftKings | $11,500 FanDuel)
Morikawa is quietly lurking in the shadows, seemingly poised to snap off and win. He started 2023 with a runner-up at the Tournament of Champions and a third-place finish at Torrey Pines. His results at Torrey were vintage Morikawa. He gained 6.73 strokes on approach and added another 3.60 off-the-tee. Those are elite numbers, and this is a fairly generous price tag.
Sahith Theegala ($8,500 DraftKings | $10,100 FanDuel)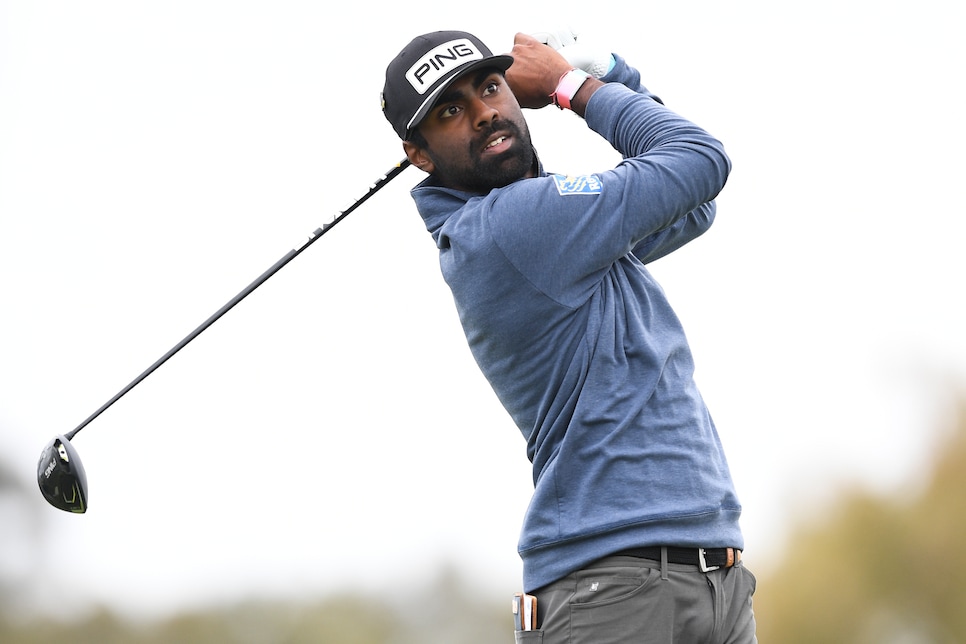 Theegala was in the mix in Phoenix throughout the event last year before faltering on the final few holes. It was still a T-3 finish against a stacked field in his tournament debut. This year he enters with a T-4 at the Farmers Insurance Open, where he gained as many strokes on approach (6.71) as Collin Morikawa.
JT Poston ($7,300 DraftKings | $8,900 FanDuel)
We haven't seen Poston since The American Express where he finished T-6, ending a streak of three straight T-21 finishes. That's four solid weeks in a row for Poston, who seems to have an affinity for Phoenix. In four trips, he's never missed the cut, has three top-26 finishes, including a T-11 in 2021.
Hayden Buckley ($6,800 DraftKings | $8,200 FanDuel)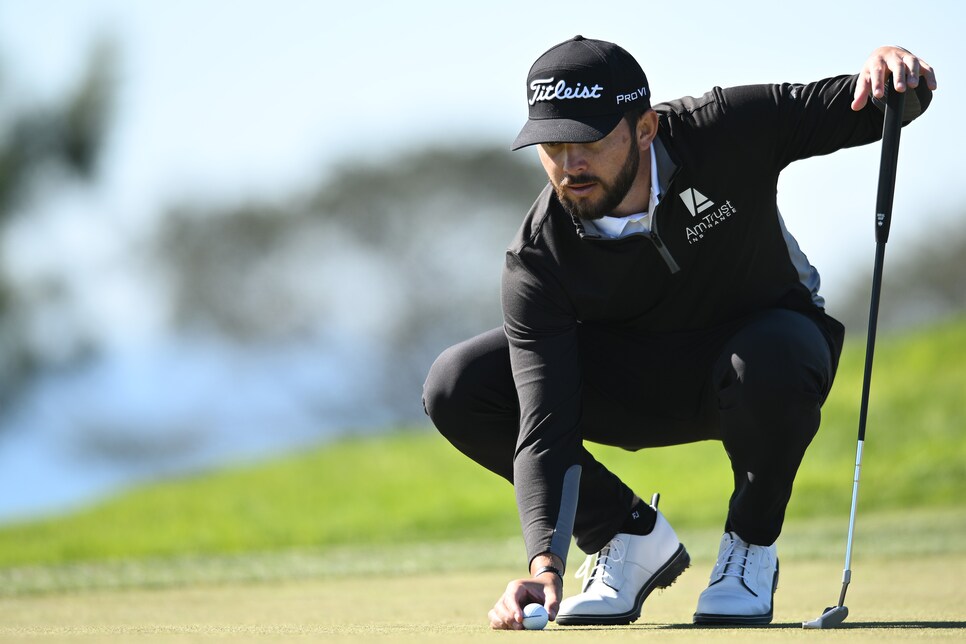 Buckley popped to a runner-up finish at the Sony Open to kick off his 2023, and we should get used to his name being in contention. He's one of the best drivers on tour, gaining strokes off-the-tee in 19 straight, and his elite tee-to-green game will allow him to tackle TPC Scottsdale.
Justin Thomas ($9,800 DraftKings | $11,300 FanDuel)
Thomas just isn't looking like himself right now. His usually-elite approach play has been tour average over his past eight starts. Combine that with his consistent struggles with the putter, and it appears there's a narrower path for Thomas than usual. TPC Scottsdale usually lets golfers separate themselves on the second shot, so Thomas will need to get back to his DNA quickly if he wants to have success this week.
Taylor Montgomery ($8,300 DraftKings | $9,800 FanDuel)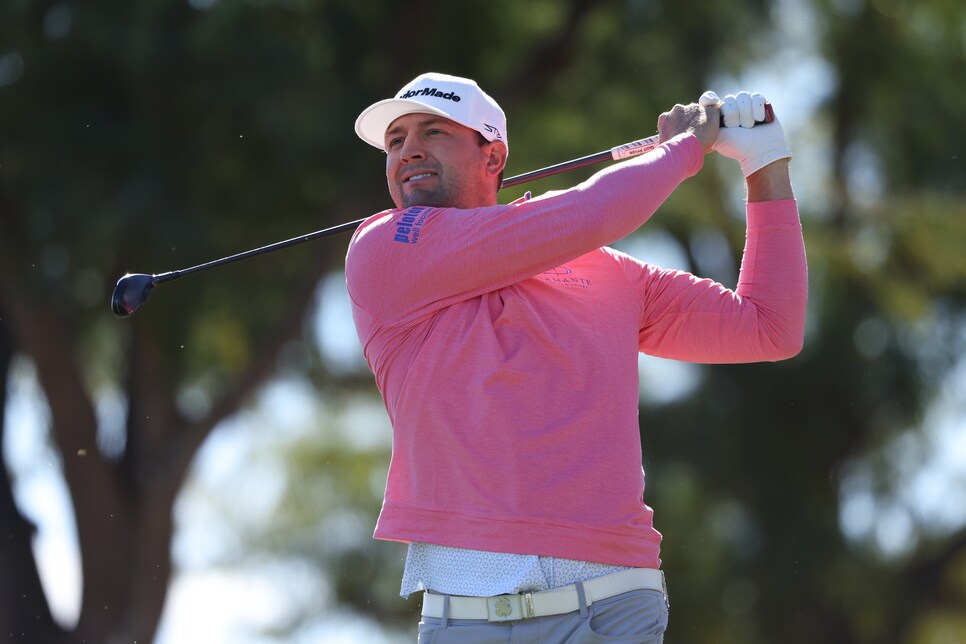 I'm so bullish on Montgomery this year but TPC Scottsdale will likely serve as the most difficult test for his game. Montgomery might be the best putter on tour, but his ball-striking can be a bit questionable. He's lost strokes in the ball-striking categories in four of his past five events. With a heavy emphasis on that portion of the game this week, it's fair to pass on Montgomery.
Shane Lowry ($8,200 DraftKings | $9,900 FanDuel)
Since his win at the BMW PGA Championship, Lowry has struggled with his game. He lost strokes in Dubai then finished nearly dead last at the Hero World Challenge. His 2023 hasn't started off much better, with a T-28 in Abu Dhabi and a missed cut at the Dubai Desert Classic. The demands of TPC Scottsdale would be worrisome with an untidy game.
Russell Henley ($7,400 DraftKings | $9,200 FanDuel)
Henley will need to outhit his putter if he wants to find success this week. He's lost strokes putting in 14 of his past 15 measured events and currently ranks 203rd out of 213 qualified golfers. That significantly narrows his paths to the top of the leaderboard.
Davis Riley ($6,800 DraftKings | $8,400 FanDuel)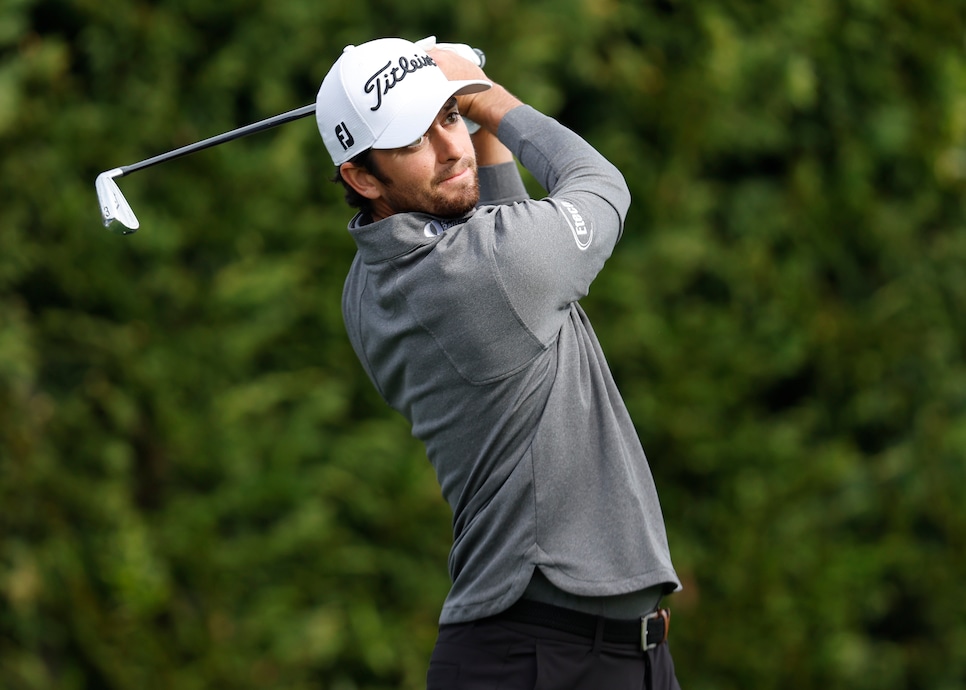 It's been a slow start to the year for Riley, who opened with a T-65 at The American Express and missed the cut in both La Jolla and Pebble Beach. He's no longer hitting the ball as well as we saw last summer, and his putter continues to struggle. He'll need to flip a switch if he plans to contend in this strong field.
The latest Golf Digest golf club Hot List just dropped! Our interactive quiz below will help you find the best new equipment for your game: