money on my mind
The $153 million question: Breaking down the PGA Tour's response to LIV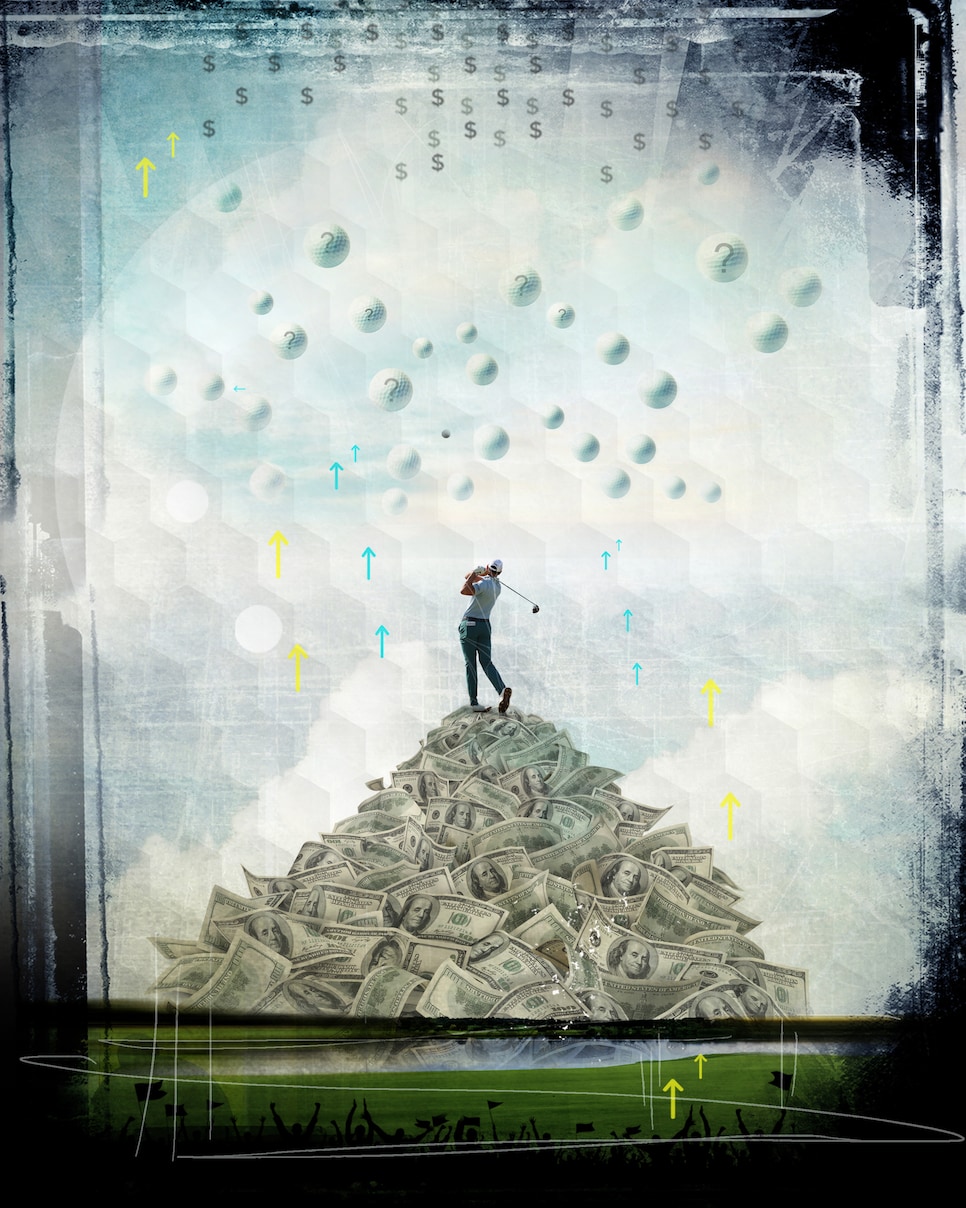 If the LIV Golf brain trust put targets on its most desired defectors, Jon Rahm would be bigger than most. An international star who supports the PGA Tour and DP World Tour, Ryder Cup stalwart and under-30 major-championship winner with two decades of competitive runway in front of him, Rahm would bring cachet—and the remaining years of major exemptions that come from his 2021 U.S. Open win.
Rahm is curt and direct, however, when he says he's not for sale: "If money was on my mind, I probably might have gone to LIV, right? If money's your goal, that's clearly the path to go down. Every decision I make is based on becoming the best player I can become."
Players like Rahm, Rory McIlroy, Tiger Woods and Scottie Scheffler also have been outspoken about their support for the PGA Tour's competitive framework and legacy over LIV's open checkbook.
Thanks to an unprecedented infusion of cash into the PGA Tour ecosystem for 2023, they won't exactly be dealing with financial hardship by staying loyal. The PGA Tour's new compensation program—designed in direct response to the continued threat of LIV poaching PGA Tour stars— splashes more than $150 million into play this year. Most of it will end up in the hands of the most established stars who support the premier events. This is what the new program looks like—and how it will change the complexion of tournament golf.
WHAT IS THE PGA TOUR CHANGING FOR 2023?
If it has a dollar sign attached to it, it's probably changing. The PGA Tour is injecting $153 million into player payouts for prize-money increases and the Player Impact Program. This will come mostly in the form of more lucrative tournament purses in 13 "designated" events—which include the Sentry Tournament of Champions, the WM Phoenix Open, the Players Championship, the World Golf Championships-Dell Match Play, the RBC Heritage, the Wells Fargo Championship, the Travelers Championship, three player invitationals and three FedEx Cup playoff events. Purse sizes for these events will be $15 million to $25 million. For context, the largest purse outside the Players and majors in 2022 was $15 million at the FedEx Cup playoff events.
According to PGA Tour models and analysis, the player who finishes 30th in the FedEx Cup standings in 2023 will earn $7 million, including bonus money. Last year, K.H. Lee earned $3.85 million in that spot. The 70th-place player is projected to earn $3.5 million—up from the $2.15 million Matt Jones earned there last year. Those are increases of 82 and 62 percent, respectively.
At the top? Scheffler played 25 tournaments and won four times in 2022, good for $14 million. His wins in Phoenix and at Bay Hill alone would have paid him a combined $3.5 million more in 2023. A comparable season in 2023 would pay him in the neighborhood of $25 million—or the going rate for a mid-range NFL quarterback or a No. 2 starter in Major League Baseball. Dustin Johnson by comparison earned $35.6 million in tournament prize money playing for LIV in 2022.
Another part of the cash infusion is going to directly counter one of the LIV perks that has gotten a lot of positive buzz: Covering travel expenses for members of a player's entourage. Any rookie or player returning from a three-year absence will receive $500,000 in upfront cash for expenses that will count as an advance on season earnings. All players who don't earn $500,000 will get reimbursed for the difference at the end of the season. Any nonexempt player who makes the field in an event and misses the cut will earn $5,000—which will help defray travel and caddie costs.
IF YOU'RE A POPULAR, SUCCESSFUL PLAYER, YOU'RE IN LINE TO EARN MORE MONEY, FAME AND GLORY.
The new schedule works with the two most prominent bonus programs on the PGA Tour: The FedEx Cup playoffs and the Player Impact Program. The FedEx Cup is the season-ending string of three events that determines the season champion—and the winner of an $18-million bonus. The PIP debuted in 2021 and is designed to provide bonus cash to the players who move the tour's attention and financial needles the most. The players who finished in the top 20 of the previous year's PIP are obligated to play in all the elevated events for which they are eligible (with one opt out)—or they lose 75 percent of the bonus cash.
The PIP program is remaining a $100-million split among the 20 most recognizable players, but it will be scored differently. Social-media presence used to give some players a leg up (like Phil Mickelson, who finished second to Woods in 2021), but the new criteria will focus on Web searches, media mentions and consumer awareness in random surveys. "It's for the people who are selling the tickets and the ones that NBC, CBS and all the networks want to make the TV deals for," says Justin Thomas. Woods earned $15 million in PIP money in a season in which he played just nine competitive rounds. McIlroy finished second and earned $12 million, and Spieth collected $9 million for finishing third.
The upshot? If you're a popular, successful player, you're in line to play in a lot of big-money events that will give you more chances to earn money, fame and glory.
A LOT OF PLAYERS ARE WINNING. ARE THERE ANY LOSERS?
For the players at the top of the pyramid, it's an enormous payday, but the picture gets cloudier for the "middle class." Remember the Matt Jones example? The number 70 is important because after that spot the math changes—to a potentially dramatic degree. Instead of the top 125 making the playoffs and guaranteeing status for the next year, only 70 will qualify. That leaves more than 50 players to fight it out with roughly the next 100 guys on the money list plus potential risers from the Korn Ferry Tour and college players who could come through in a new direct-to-the-tour program. That "middle class" will fill the non-elevated events and get spot starts in the big-money tournaments—leaving them at a disadvantage trying to climb back into the top 70. When PGA Tour commissioner Jay Monahan announced the change in June, he characterized it as one of the biggest on a roster full of bombshell revelations— but one that would ensure competitive fields and compelling storylines in the non-elevated events. "To say everybody supports this move would be an exaggeration, but it's the right move for the business, and it's the right move for our players and fans," Monahan said. "Every single member who carries a PGA Tour card has the ability to be the No. 1 player in the world. It's less about where you are today and more about where the ultimate opportunity is."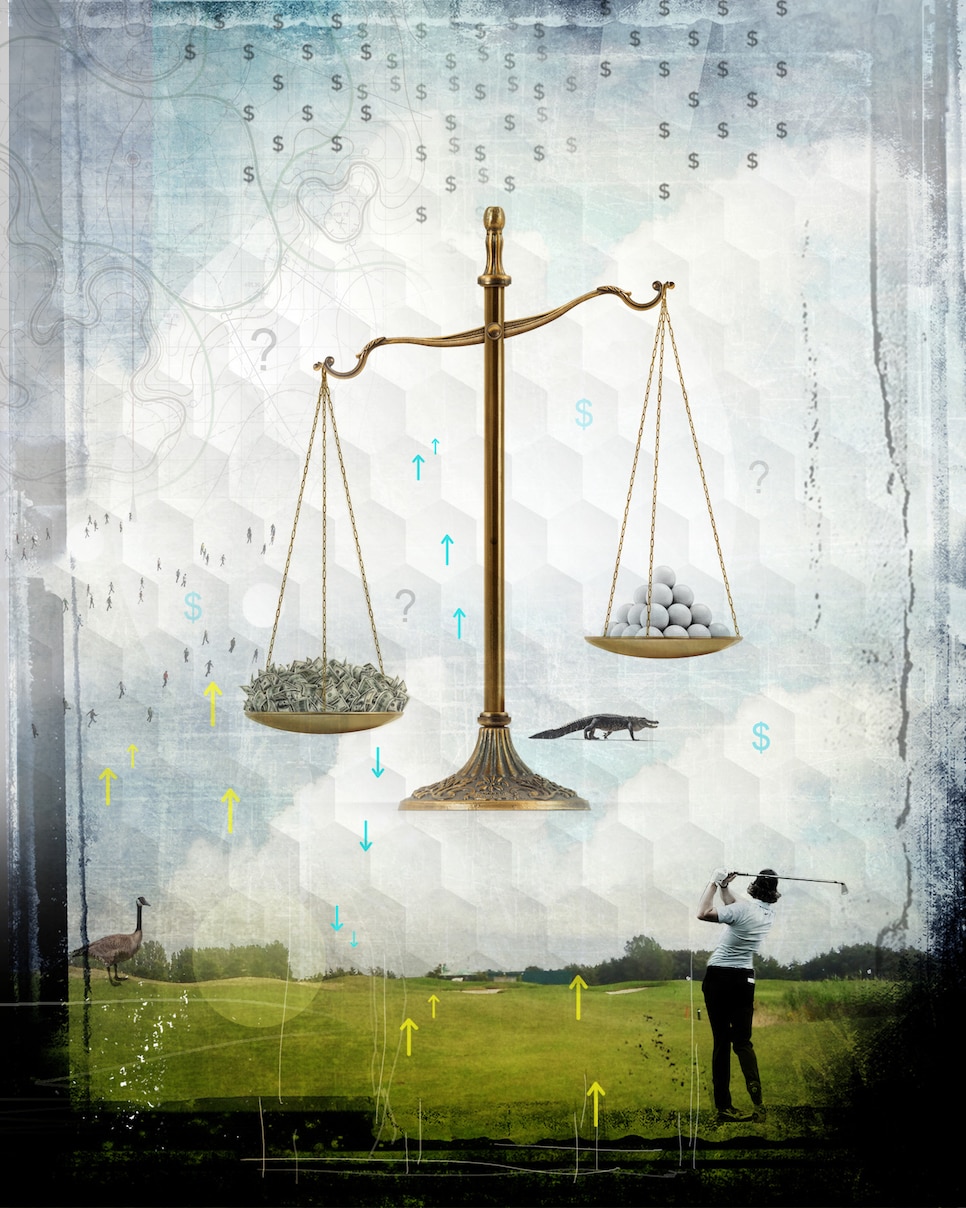 PGA Tour Policy Board member James Hahn cast the only dissenting vote on the new structure, saying the stipends were small change in comparison to the benefits a small group of elite players will get under the new guidelines. Hahn said sarcasti- cally, "Seems like a good compromise for both the top and bottom—$100 million for the top 20 players on the PIP and $5,000 for non-exempt players on tour."
WHERE IS ALL THIS NEW MONEY COMING FROM?
Indirectly and eventually? The fans. The PGA Tour is a $1.5-billion business that earns the majority of its revenue from five categories—tournament revenue ($660 million), domestic and international media rights ($634 million), Tournament Players Clubs ($142 million), corporate licensing ($65 million) and investments ($21 million). Tournament revenue entails sponsorship deals with the brands you see listed before or after the names of a tournament—like the WM Phoenix Open or the Arnold Palmer Invitational presented by Mastercard—and ticket sales. Media rights are the deals the tour cuts with networks to broadcast tournaments on television. The Tournament Players Clubs are the more than 30 public and private courses worldwide under the TPC umbrella—ranging from TPC Sawgrass (home of the Players Championship) to TPC Dorado Beach in Puerto Rico. Corporate licensing is revenue the tour makes for selling the right to use its logo (or player imagery) on anything from shirts to trading cards. Investment income is how the tour's funds are performing in the market, just like your 401(k).
In 2022, the tour paid $685 million to players in the form of purses, bonuses, health insurance and various other perks. It also transferred $153 million collected from sponsors to players in endorsement money. It spent $716 million to run its operations—$212 million for tournament expenses, $183 million on staff salaries and $132 million for the TPC network. The infusion of new bonus money produced a $32-million shortfall for 2022—which the tour covered with money from its $225-million "rainy day" reserve fund.
In 2023, the tour will need to find a way to cover the $153 million in new player payouts. As a 501(c) (6) non-profit, non-stock corporation, it can't take on other forms of outside investment. That means it will need to make more money from its existing revenue sources. Some will come in the form of annual escalators—payment bumps—in its existing media deals with CBS, NBC and ESPN, which run through 2030.
(Editor's note: Golf Digest is owned by Warner Bros. Discovery, which holds global media rights to the PGA Tour outside the United States.)
The difference can be made up largely through advertising, but it's possible the networks could pass on some costs to viewers in the form of more expensive carriage agreements with cable providers and streaming fees.
DOZENS OF CURRENT PLAYERS WILL RETIRE WITH TENS OF MILLIONS AVAILABLE TO THEM AT AGE 50.
Despite the argument the overall value of PGA Tour events has been weakened by top-player defections, it would be naive to think title sponsors for tour events (the price tag starts at about $15 million) won't be asked to throw in more cash—especially when the tour has made it clear that elevated status is a year-by-year designation. There's a reason why the 750,000 beers sold annually at the WM Phoenix Open cost $9 each and won't be less next year. Who knows, perhaps increases in green fees at some of the public-access TPC courses could help their cause, although there might not be much oxygen above the $800 TPC Sawgrass gets for a peak-season time.
Another revenue source? If you've heard Woods and McIlroy talk up their new TMRW Sports venture in press conferences at PGA Tour events, there's a good reason. TMRW's golf league launches in 2024 and will feature six teams of PGA Tour players competing on simulators in front of arenas filled with fans. The PGA Tour has an equity stake, as does a raft of celebrities and famous athletes from other sports. If the league makes money through the ticket sales and sponsorship dollars, the tour wins. There's no "if" about it for players like Rahm and Thomas, who will get paid to mix it up in the new interactive format. "If done properly, it could be a home run for all of us," Rahm says, "not only for us players but for the audience as well."
IS PHIL MICKELSON'S CLAIM THAT THE PGA TOUR IS SITTING ON A "SLUSH FUND" AND KEEPING IT FROM PLAYERS TRUE?
Not really. Mickelson tweeted a list of figures he said was from the tour's Form 990 in 2018—the tax return non-profits have to submit to the IRS. His list implied the tour has $1.6 billion in stocks and $700 million in cash on hand. The tour does have $1.48 billion in investments, but the vast majority of that—$1.18 billion—is part of the tour's lucrative player-pension program. Revenue from those investments will pay current and future players who qualify for what many consider the best retirement plan in sports. The tour pays into a deferred compensation plan for each cut a player makes, with a percentage of any end-of-season FedEx Cup bonus money. A player fully vests in the plan by making 150 cuts in his career and is 50 percent vested after 75 made cuts. In 2021, 500 players had more than $500,000 in their accounts, and 114 had more than $3 million. McIlroy earned $18 million for winning the 2022 FedEx Cup, $1 million of which went into his pension account. It isn't unreasonable to estimate that dozens of current players will retire with tens of millions available to them at age 50, or when they stop competing full-time in PGA Tour or PGA Tour Champions events.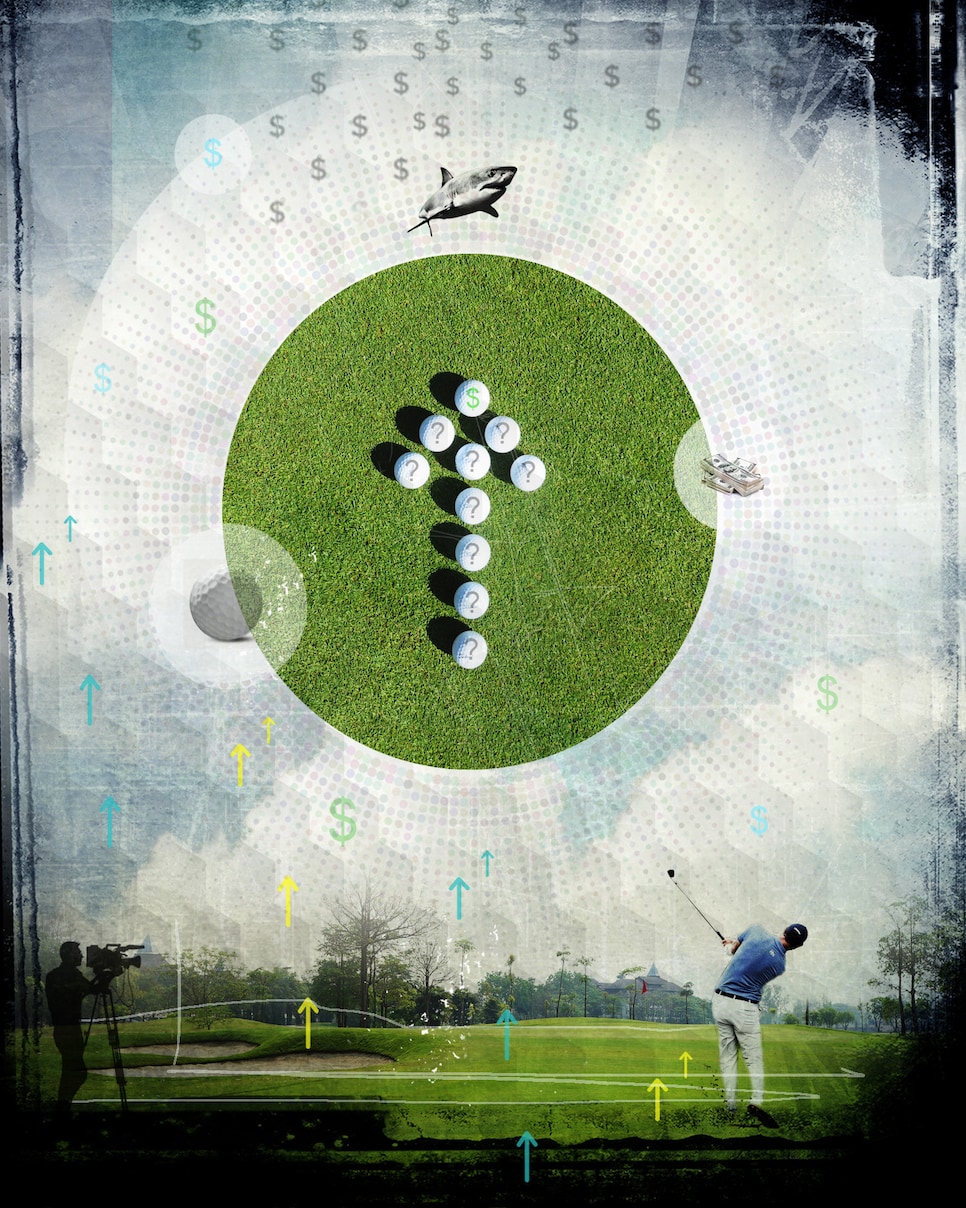 Subtract the tour's pension obligation and that leaves $300 million in stock as of 2018—which is what Monahan said was the tour's reserve fund before the pandemic. Still, one thrust of Mickelson's comments since leaving for LIV is hard to dispute. The tour found the funds to accelerate planned purse increases and paid out more of its revenue as a percentage to players because of competition from LIV.
A question that remains, of course, is will it be enough?