Golf Etiquette
Will Levis and Indianapolis Colts coach Shane Steichen reportedly played nine holes before Levis' brutal NFL Draft slide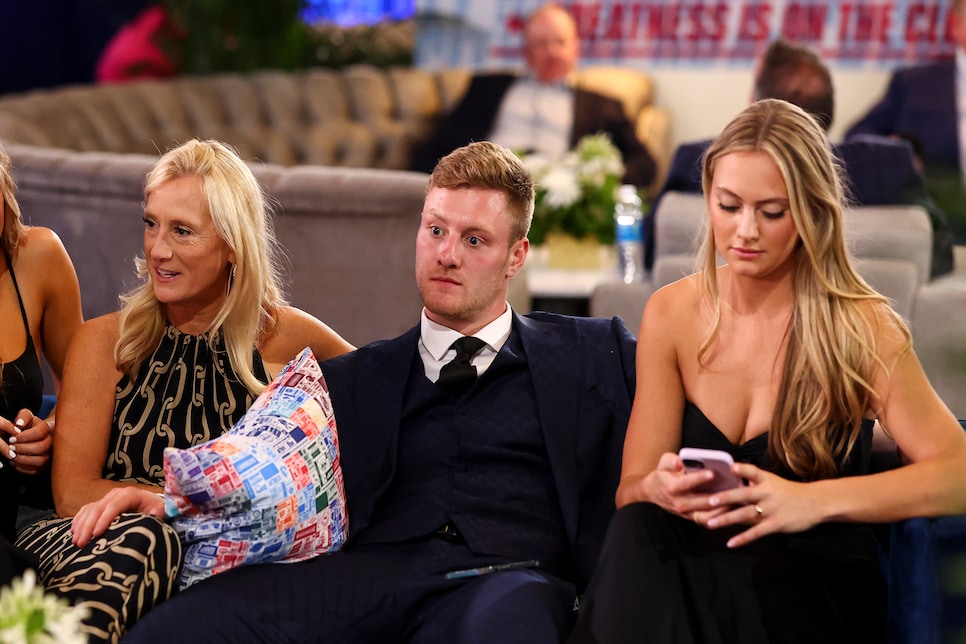 In the days leading up to the 2023 NFL Draft, Will Levis' stock was through the roof and headed to the moon. His odds to be first overall plummeted to +175. Mel Kiper Jr. had him ranked ahead of presumptive top pick Bryce Young on his QB big board. All signs were pointing to a big night for the former Kentucky signal caller. Then reality hit like a brick.
On Thursday night, Levis slid past the Panthers and Texans, who picked Young and Ohio State QB C.J. Stroud first and second overall. Few thought he would fall past the Colts at four—he just looks like a Colts QB, for better or worse—but they opted for a higher-upside project in Anthony Richardson. The next potential landing spot was the Titans at 11, but when they passed, the slip turned into a slide. Levis plunged past Brady Quinn (22nd overall in 2007), past Aaron Rodgers (24th overall in 2005), even past Dan Marino (27th overall in 1983). When the first round ended, Levis was still on the board.
The infamous cofee-and-mayo mixer didn't haven't wait long in the second round to hear his name called, going with the 33rd overall pick to the Titans. For a guy who was 4/1 to go first overall 48 hours before the draft, however, there was still one massive question:
Experts are still scratching their heads, but on Monday NFL Network's Daniel Jeremiah joined the Pat McAfee Show to shed some light on the situation. No definitive answers were forthcoming, but he did reveal one potentially telling anecdote. During Levis' visit with the Colts—the presumptive favorites to take the Wildcats' QB from the very beginning—he reportedly played nine holes with new Colts coach Shane Steichen. Needless to say, we need to know what happened on that golf course like we need air to breathe.
The Pat McAfee Show guys speculate it could have been the hot-button issue du jour—slow play—or that Levis is a rage-a-holic on the course, but this is golf we're talking about here. It could have been almost anything. Maybe he walked across Steichen's line. Maybe he didn't replace his divots or repair his ballmarks. Maybe he grounded his club in a bunker. Perhaps he took an improper drop, was creepy to the cart girl, or took a phone call from the Texans during Steichen's backswing. There's literally no end to the things you can do wrong on the golf course.
So was it really Levis golf etiquette that torpedoed his draft stock? Probably not, but if you can't stand nine holes with a guy, then there's no way you're going to last 17 games.