back and forth
Paige Spiranac calls out PGA Tour winner after 'sexist' comment about slow play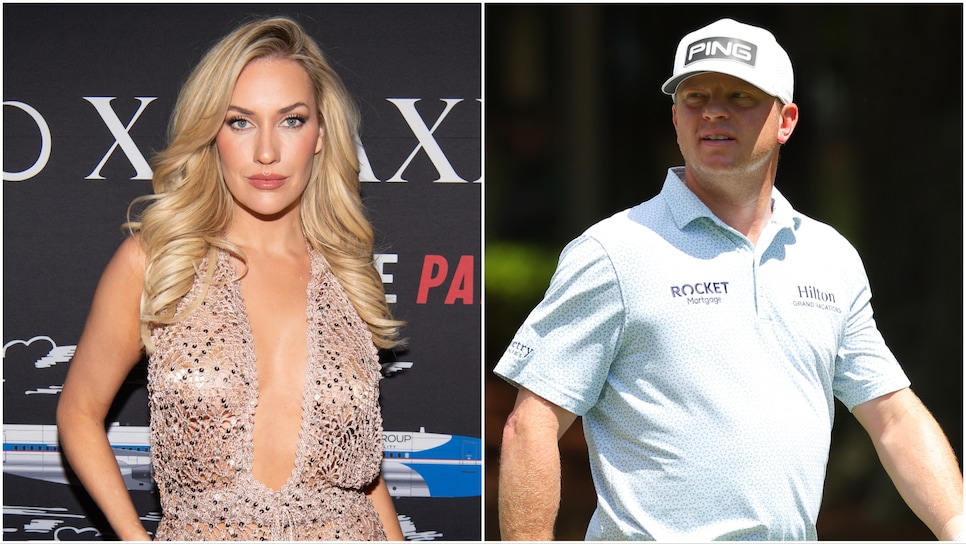 Paige Spiranac became the latest golf personality to use the sluggish finish at Augusta National earlier this month as a jumping-off point to discuss what's wrong with slow play in golf and what should be done about it.
With an innuendo-tinted Twitter video captioned "40 seconds is a long time," Spiranac monologued over slow play, what's wrong with it and how she's seen "paint dry faster" than that final Masters round.
"They should be penalized," Spiranac said. "Slow play is unsportsmanlike and a form of cheating, I don't understand how this is not fixed yet."
Now, that's not that hot of a take at this point with seemingly the entire golf world complaining about the slow-play conundrum, and yet, PGA Tour winner Nate Lashley took umbrage with the post, claiming that there's too much "on the line" for such a cut-and-dry ruling.
It was the latter half of the tweet that enraged Spiranac, in which Lashley said, "I don't think most people are watching these videos to see what she has to say."
Spiranac discussed this on her podcast stating that the comments were "quite sexist." The following is her statement of the tiff:
"If you take longer than 40 seconds, you should get penalized. It's in the rule books people. So if you can't do it, you should be penalized. It's not that hard to comprehend ... And Nate Lashley, he's a PGA Tour player, he won at the Rocket Mortgage years ago (2019), he tweeted at me and he said 'I don't like slow play at all but these courses are very difficult and there's a lot on the line.' If, and he tagged me, Paige Spiranac would have played professionally at a higher level she would understand, but I don't think most people are watching these videos to see what she has to say. The next day, Matt Fitzpatrick comes out and he says 'slow play is ridiculous, they need to do something about it'. They interviewed Patrick Cantlay and he said 'I'm only slow because no one is doing anything about it'. There have been multiple players on the PGA Tour who have come out and said that this is a serious issue and they need to fix it. So for Nate Lashley to be honestly quite sexist about it and to come after me when this was not that hot of a take, everyone is in agreement that slow play needs to be fixed, so it's not okay... and Nate Lashley, probably a slow player. He's probably the problem."