Be Right
Paige Spiranac on her social-media evolution, and why the Waste Management Phoenix Open is good for golf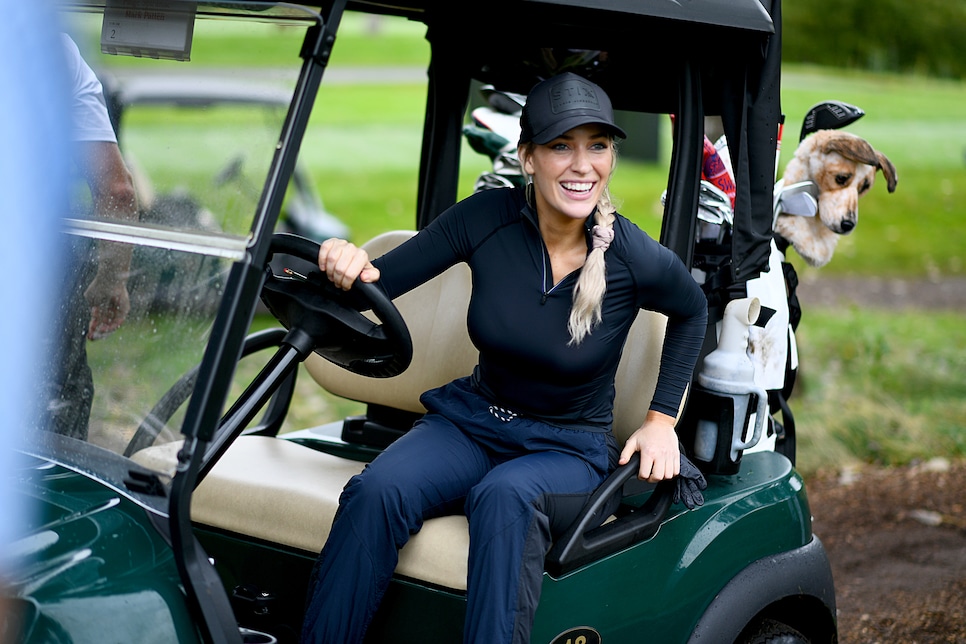 There was a time when Paige Spiranac took everything said to her on social media very personally. Every hate-filled comment, every off-color joke about her physical appearance, every jab at her golfing ability during her playing days stung a little harder than the last.
This caused her to become a staunch advocate against cyberbullying, a worthy cause. Looking back, though, Spiranac believes she could have handled some of the more fair criticisms differently. Now she can be seen regularly jabbing fellow tour pros on Instagram and Twitter, where she's amassed a combined following of just over 3.7 million. A hypocritical heel turn? No, Spiranac explained as our guest on this week's episode of "Be Right." Just part of her social-media evolution.
"It was really hard, because when people would come at me, it was about my golf game," she said. "As we all know, your ego is so tied in to how you play, and publicly for people to be like 'You suck, you need to quit,' that was really hard for me and I took it very personally.
"My early interviews I talked a lot about cyberbullying, and I was kind of dealing with other things behind the scenes, so I was a big advocate for that. Things have progressed where I've stopped playing professionally and now social media has become my career. It was hard because now I want to have a 'hot take,' but sometimes it comes at the expense of someone else, and not in a way that's bullying. Now I'm tweeting stuff about players, and it's funny, but I would get so upset about that before [if it were me], but it's not really bullying. I was just soft. I was a huge baby. You do have to have a good sense of humor, you have to be able to laugh things off."
Spiranac has become much better at laughing things off, like when she sarcastically tweeted over the weekend "I can't believe [Harry] Higgs would oversexualize himself for attention," referring to Higgs pulling his shirt up over his eyes and revealing his dad bod on the 16th hole at TPC Scottsdale. "I would NEVER." More than a few folks who didn't get the joke instantly flooded her mentions with some variation of an "isn't that what you do?!?" response.
"Welcome to Twitter," Spiranac said.
In addition to being a social media influencer, Spiranac is now an ambassador for the PointsBet Sportsbook, which will debut a weekly free-to-play pick 'em contest in partnership with the PGA Tour for this week's Genesis Invitational. Spiranac gave us her picks for this week at Riviera, as did we, and we discussed much more, including all the chaos at the WMPO. Please, have a listen to the full episode below: