News
Why you're going to hear a lot more from European Tour pros once play resumes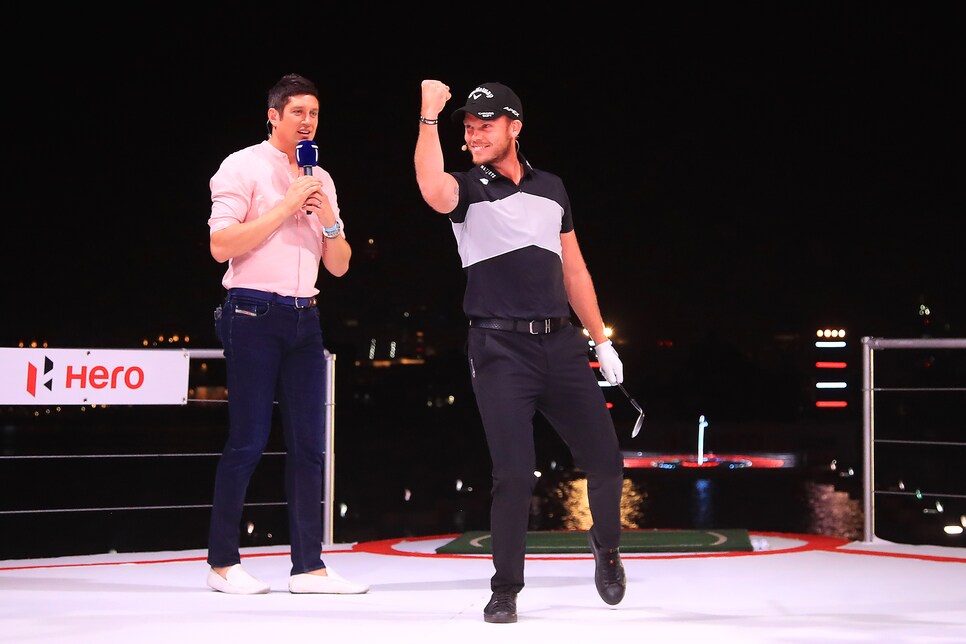 The European Tour announced on Thursday that fans will be able to see live golf again when play resumes July 22. Turns out, fans will be able to hear a lot more of the action then as well.
BBC Sport reported European Tour players will be encouraged to wear microphones for tournament rounds during the six-event U.K. Swing that begins with the British Masters. What was seen as a nice twist to golf coverage for Sunday's The Match, will become "the way of life" for future events, according to the tour's chief executive, Keith Pelley.
"Covid-19 allows you permission to try things a little bit differently," Pelley told BBC Sport. "I think you have to be as creative as you possibly can when you are playing behind closed doors.
"It really comes down to how open you are, how creative you are and how your players want to embrace change. This is the time for us to do some things completely differently."
The European Tour certainly hasn't been afraid to do things differently in recent years, including the implementation of mid-round TV interviews. But now Pelley hopes fans can get a better viewing experience than ever by listening in on players' conversations between themselves and caddies.
Of course, players in featured TV groups have to agree to wear microphones, but Pelley doesn't think that will be a problem.
"Once you've actually had a wireless mic on in competition and it hasn't affected you in any such way—technology has come so far that it is really, really small and won't disturb your swing—then it just becomes commonplace," Pelley told BBC Sport. "And a way of life."
On Wednesday, Phil Mickelson, who wore a microphone for The Match: Champions for Charity, told the Dan Patrick Show he would be open to wearing one for regular PGA Tour events.
"It won't be the same," Mickelson said. "But I think it would still add something and I would consider it."
It will be a much easier sell to those watching from home.