News
What can the WGC-Dell Match Play tell us about Augusta? Here are 10 bold predictions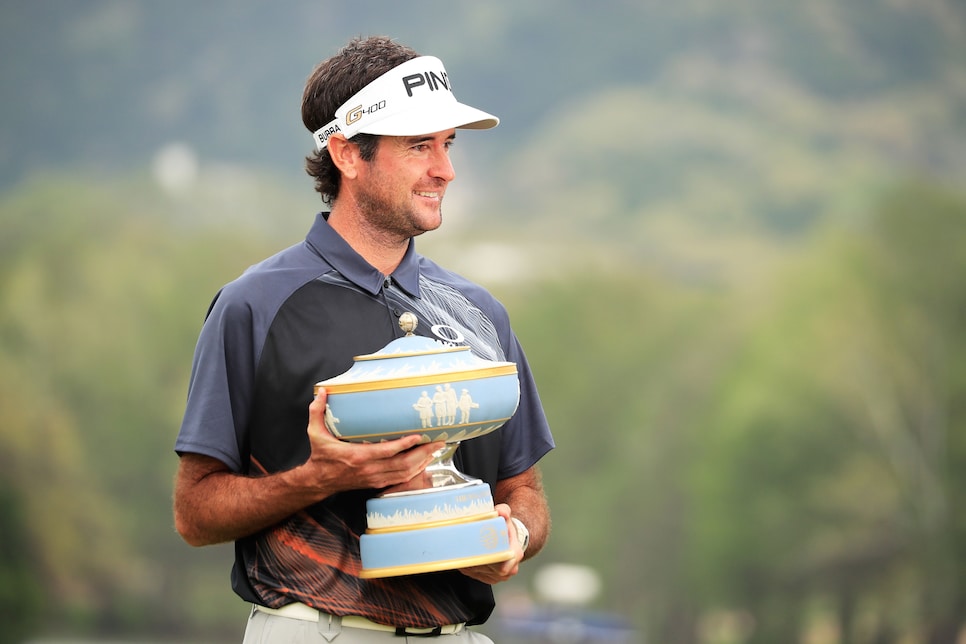 Photo By: Cliff Hawkins/Getty Images
AUSTIN — The WGC-Dell Match Play, one of the coolest and oddest events on calendar, concluded with none other than Bubba Watson raising the glorious … (looks in media guide for trophy name) …Walter Hagen Cup. And though the tournament is interesting and unique and fun, we can't ignore the fact that it's also a prelude to something far bigger: The Masters.
Indeed, if you concede the Match Play functions as a sort of empirical study, the question we're trying to resolve hinges on what we can glean about each player's pre-Masters form with just two weeks until the big dance. And what did we learn? Here are 10 Masters predictions based on what we saw in Austin:
1. Bubba Watson is going to win the Masters.
Resign yourselves, haters. We knew this was happening after he won at Riviera six weeks ago, but now we really know it. He was thoroughly unbeatable in Austin, and it's not because he has any special match-play prowess. He's just playing lights-out golf from tee to green, and his putter has the same psychedelic mojo as his hot pink driver. He beat the No. 2 player in the world, he beat players from four different continents, and he even faced down a pair of gritty gumption Jawja boys (who probably don't like him very much even if they're all Bulldogs) in Brian Harman and Kevin Kisner. He was even funny! Bubba Watson in even medium form is scary at Augusta, and in world-beater form? Dude's a lock. Put all your money on him and ignore every article that comes out in the next two weeks trying to convince you that anybody else has a chance. It's Bubba all day.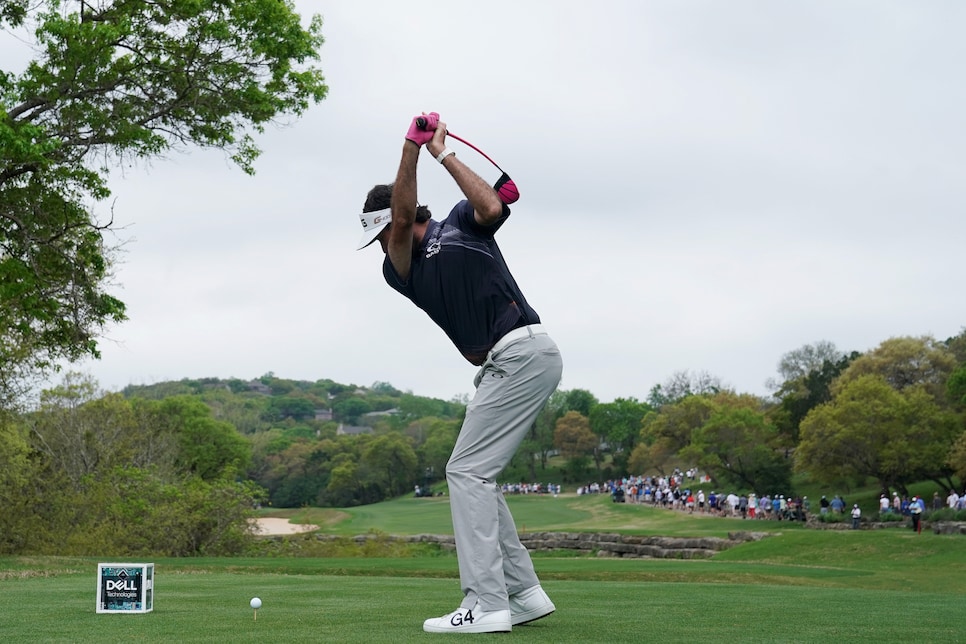 Gregory Shamus/Getty Images
2. Rory McIlroy is going to win the Masters.
McIlroy, the man who won this event in 2015 and came in fourth a year later, suffered routs at the hands of Peter Uihlein and Harman while getting unceremoniously bounced in the group stage. He didn't even seem to care that much as Harman thrashed him on Friday, and you know why? Because he won last week at Bay Hill, and when you combine the arbitrary nature of match play with the fact that almost nobody ever wins in back-to-back weeks anymore, he never had a chance. It may be tempting to overrate his prosaic performance in Austin, but don't fall for it. This was a meaningless throwaway, his form is stellar, and he'll peak in Augusta. Book it.
3. Alex Noren is going to win the Masters.
Noren can't stop winning in Europe, but he's having a hell of a time breaking through in the U.S. Seriously, look at his record of wins—he's a complete stud on the east side of the Atlantic, and he won the Euro Tour's flagship event at the BMW PGA Championship last season. Over here? He's Mr. Top-5-but-not-Top-1. That's a terrible nickname, but you get the point. He's come close this year at Torrey Pines and the Honda Classic, and now he has a third-place finish at the Match Play to his credit. But it was so close to being a title shot—he was absolutely on fire on the front nine in his semifinal match against Kisner, but the American wouldn't give an inch. Then Noren lost the mojo on the back nine, strung together a bunch of pars, and made a small mess of the extra hole. It's only a matter of time before Noren transcends these near-misses and actually wins, and based on his current form—easily one of the three best players in Austin all week—there's no doubt in my mind that the big breakthrough will come at the Masters.
4. Patrick Reed is going to win the Masters.
There was no way Reed's round-of-16 match was going to be anything but a loss. You know why? The hype was too strong for the Spieth match (partly my fault), building all week and continuing through the match itself. The emotional toll was enormous for both golfers, and the fact that it took place on Friday spelled weekend disaster for the winner. Sure enough, Reed basically rolled over against Noren—it the golf equivalent of a miserable hangover. Yet the larger fact remains: Reed's playing well, there's no opponent he won't stomp into the dust, and if he can just convince himself that Augusta National is a human being, and if his caddie keeps telling him he's "1 down" on every tee box, he'll take it home.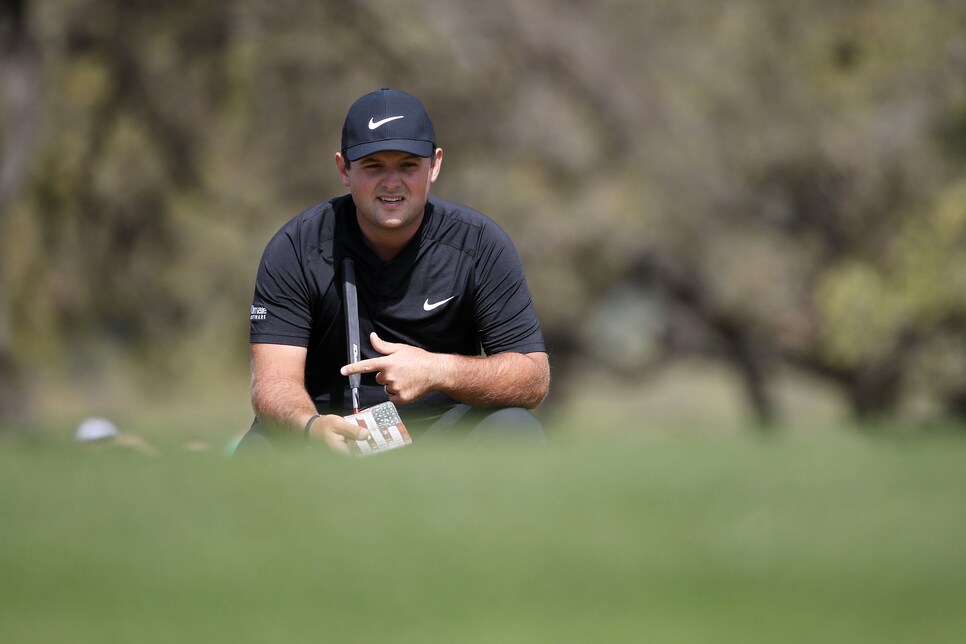 Gregory Shamus/Getty Images
5. Jordan Spieth is going to win the Masters.
After his loss to Reed, Spieth had an air of melancholy about him, and declined to hide the bone-deep insecurity he's feeling about his game—especially on the greens. But there are certain players who always do well at Augusta, and if there's one thing we know about the golden child, it's that you can't keep him down for long. Even with his game in dubious shape, he still won two matches against two very good players in Austin, and managed to give Reed a run for his money using spit and baling wire. Expect Spieth to right the ship in Houston, and ascend back to the top of the mountain with a huge Masters win in two weeks.
6. Justin Thomas is going to win the Masters
He was deeply disappointed in himself after his semifinal loss to Bubba, mostly because he couldn't stop thinking about the possibility of reaching No. 1 in the world, and he admitted that he needed to be stronger mentally. That's a terrific learning experience for a guy who is already a very quick study, and his game is unbelievable right now—other than maybbeeee Noren and Bubba, nobody played better in Austin than JT. He's the last player to win a major, and he's going to be the next one, too.
7. Sergio Garcia is going to win the Masters
He was the comeback kid at the Match Play this year, he's top-10ing left and right, he's the defending champion at the Masters, and he's a hard man to kill. With the major monkey off his back, he could reel off three more by the time he calls it quits. Expect to see him awkwardly put a second green jacket on himself two Sundays from now in Butler Cabin.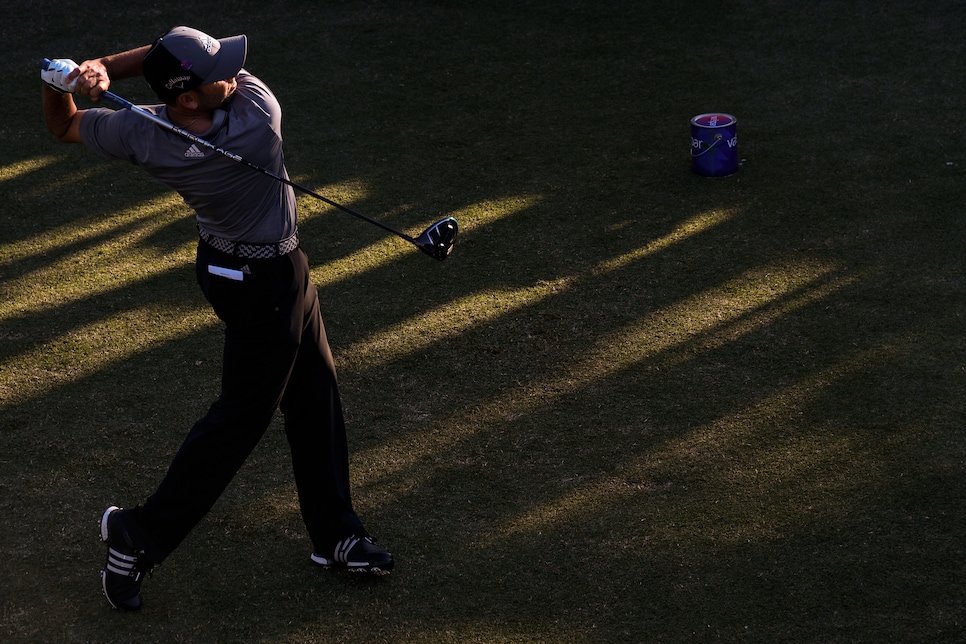 8. Jason Day is going to win the Masters.
Didn't play so hot at the Match Play, which is usually a big event for him, but it doesn't matter because he won at Torrey Pines and is finally going to take home the major that has eluded him—just barely, at times—thus far in his career. Golf's human yo-yo is on the rise.
9. Kevin Kisner is going to win the Masters.
He's the only other semifinalist from the Match Play I haven't listed, he went to school in Georgia, grew up not far from Augusta in Aiken, S.C., and he's probably pretty pissed after getting thumped by Bubba in the final, so what the hell: He's going to be wearing a green jacket before you can blink. Nobody else has a chance.
10. Tiger Woods will not win the Masters
Didn't get a single win at the Match Play. And sure, maybe that's because he technically didn't play, and therefore didn't have a chance. But the Tiger I know—the Tiger of old—would never have used that as an excuse. Not winning is the same as losing, and this past week in Austin proved the big cat has lost his claws. He doesn't have a prayer in Augusta.